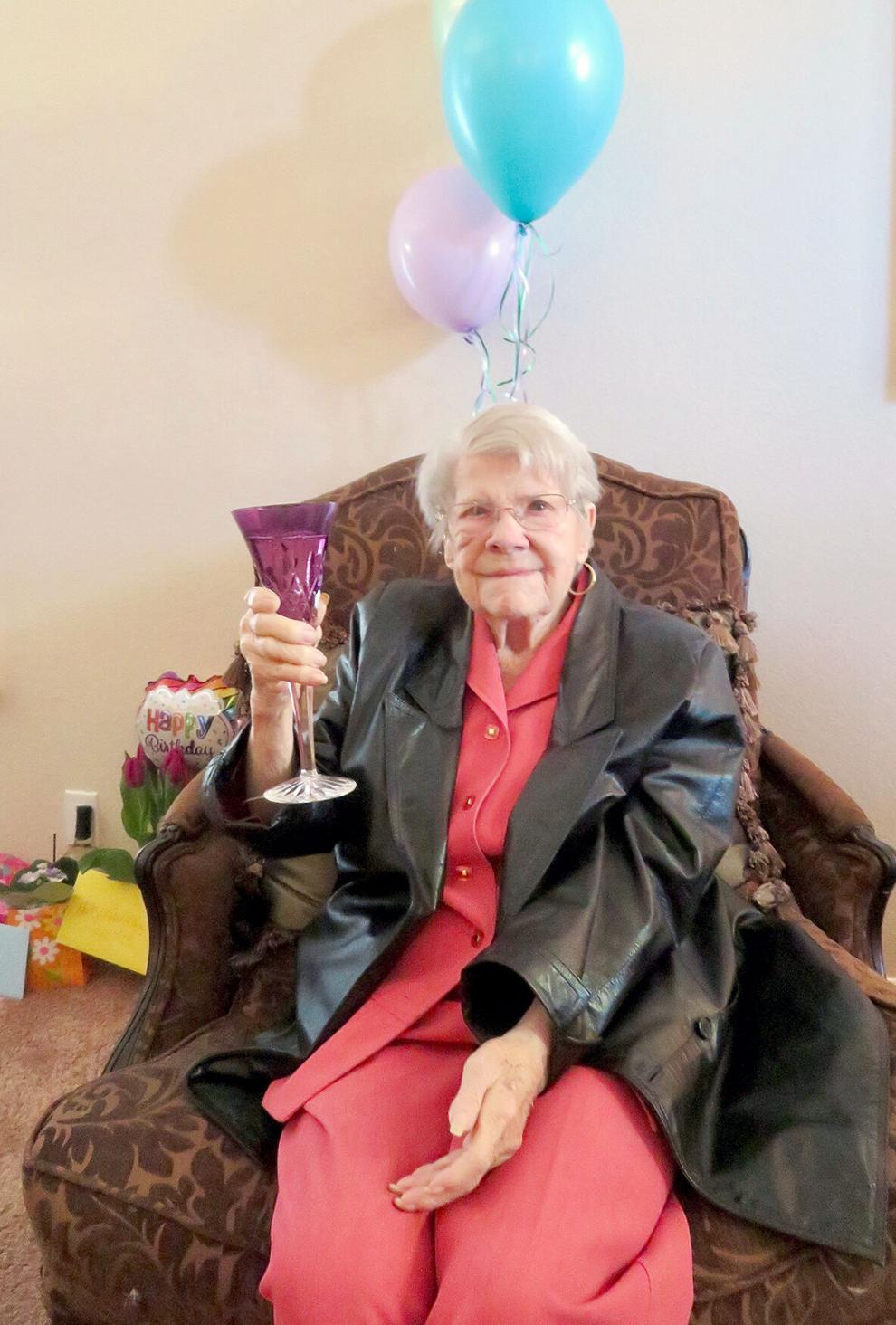 Alice Maupin, the oldest resident in Sun Lakes, celebrated her 105th birthday Jan. 21.
Family, friends, and neighbors honored Alice with a socially distanced golf cart parade outside her home complete with balloon, signs and honking horns in celebration of this extraordinary milestone.
Banning City Councilwoman Mary Hamlin, attended the celebration and presented Alice with a certificate from the city of Banning in recognition of her 105th birthday.
Alice was born in Chicago in 1916 and moved to California in 1936 at age 20.
Born during World War I, she has been witness to numerous wars and conflicts during the 20th and 21st centuries, two world-wide pandemics and the Great Depression.
Nineteen Presidents have been inaugurated during her lifetime and the United States has seen innumerable technological, scientific and medical advancements in addition to the second industrial revolution and business expansion in those 105 years.
Alice still enjoys doing jigsaw puzzles and the daily crossword puzzle in the Press Enterprise newspaper along with a glass of red wine every day at 5 p.m., which is her secret to a long life.
Happy Birthday Alice!