Two beautiful puppies were turned in to Guide Dogs of the Desert (GDD) last weekend for advanced training to become service dogs for the blind or visually impaired. The training will take about six months before the dogs will be matched with their new handlers. The matched pairs will live together at the GDD campus in Whitewater for 28 days of intense training to learn how to work as a team.
Shadow is a 19-month old black standard poodle. She was co-raised from the age of 8 weeks by Sun Lakers Jeannie Lloyd and Carol Meagher, who shared living arrangements, walking duties, and outings sponsored by GDD.
Jeannie previously raised six puppies for GDD, and Carol also raised six. Shadow is the first dog they co-raised.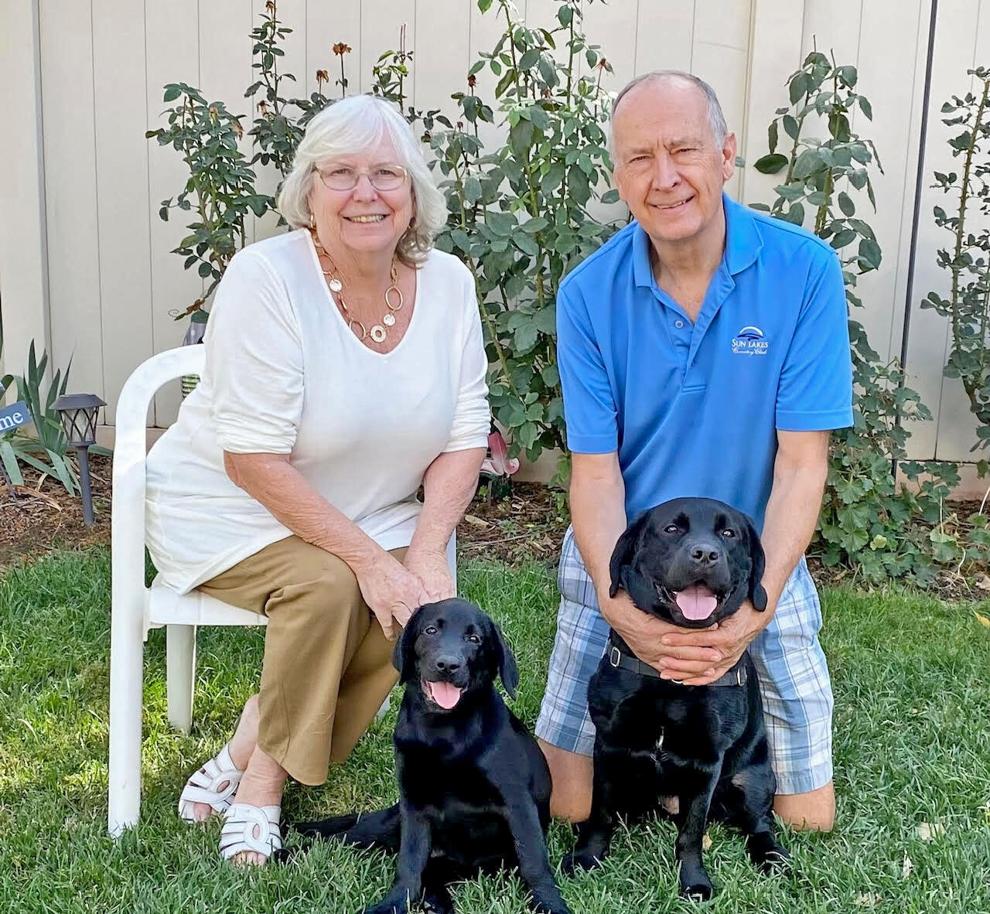 Nellie, a 19-month old black lab, was also returned to GDD for advanced training. She was raised by Doug and Jolyn Deans, who previously raised five service dogs and sponsored one.
Before saying goodbye to Nellie, the Deans acquired Avery, a 3-month-old black lab, which they will raise until she, too, reaches 19 months, and goes to GDD for further training.
To the countless people who ask, "How can you bear to give them up?" puppy raisers always say that they do it for the greater good, and feel strongly about making an impact on the world by giving back to others.
Puppy raisers and sponsors are always needed. If interested in supporting this organization in any form, see www.guidedogsofthedesert.org.