For the past six years Beverly Simmons has served as the Chair of the annual Sun Lakes Country Club Charitable Trust sponsored Charity Week. The Charitable Trust board recognized Simmons at their quarterly board meeting in July by presenting her with a plaque, expressing their appreciation.
Over the years she has also been instrumental in arranging other charitable fundraisers, such as the high tea party and 2020's Charity Day in October. Now however, due to her increased duties as a member of the Sun Lakes HOA Board, she has passed the torch along to Debbie Robbins for 2022.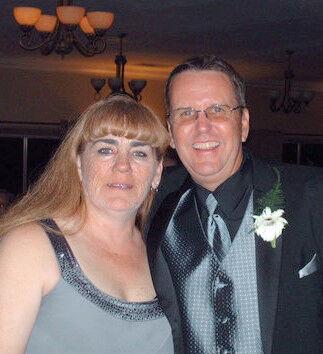 No stranger to event planning, Robbins served this year by chairing the Friday night event during Charity Week. She and her husband Randy have lived in Sun Lakes since July 2018 after spending 30 years in Rialto.
Robbins has an extensive history in volunteering and event planning. She served on the board of Rialto Western Little League in the positions of Sponsor Coordinator, fundraising chair, Player Agent and League President. She also briefly worked for Little League Baseball at the San Bernardino Regional office as the Executive Assistant to the Regional Director. One of her many accomplishments included assisting in planning a 10 day competition and organizing volunteers for the Western Region Tournament.
From 2008 to 2013, Robbins was the Relay for Life Chair and Co Chair for San Bernardino where she gathered volunteers, sponsors and teams of walkers for the annual 24 hour Relay event through The American Cancer Society.
She has been involved in the PTA, Girl Scouts and the City of Rialto Budget Committee. "While our kids were growing up, I was fortunate to be able to remain a stay at home mom", she stated. "Part of the way that was possible was through teaching craft classes and event/wedding planning."
Robbins brings a wealth of experience and outside connections to her new position and invites anyone who would like to volunteer with 2022 Charity Week to contact her.
The money raised from this year's Charity Week activities will be distributed to local organizations at an event in October that is open to all Sun Lakes Residents. Charity week 2022 will be held the first full week of June 6-12, 2022; the theme is yet to be announced.