Evening on the Veranda
Join your friends on the Veranda the second Wednesday of the month for some wonderful entertainment. The talented Renee Rojanaro will be out on the Veranda from 6 to 9 p.m. on Wednesday, July 10 so why not come out and enjoy the evening while you dance the night away.
Music Under the Stars
We hope you join us as we dance the night away on Saturday, June 30 with "Tin Man's Heart" from 6 to 9 p.m. on the veranda, or outside on the driving range. Please remember it is first come first served seating and no outside alcohol or food can be consumed on the veranda. Pack a picnic, bring a snack — grab your friends!
Comedy Night
Friday, July 12, 7 p.m. doors open at 6:00 p.m., Main Clubhouse Ballroom, $10 admission.
Enjoy an evening of laughs featuring great comedians from the Los Angeles and Orange County area.
This event will be table seating.
There will be an appetizer buffet which you can get for an additional $12 admission. Please mark the box next to each name if that person would like to get the buffet.
(Please do not pay for the buffet with your check. Buffet will be paid for the night of the event).
Lottery dates are June 10 –16. You can pick up your registration forms at the Main Clubhouse Reception Desk.
Checks only, limit 4 people per check, 8-10 people per table. Table assignments will be posted in the Recreation Office Hallway by June 19.
4th of July Cart Parade
Join us for the annual 4th of July Golf Cart Parade. For residents who just want to watch, the carts will be turning right out of the Main Clubhouse this year, then right on Riviera, followed by a right back onto Country Club Dr, then into the Main Clubhouse parking lot. The opening ceremonies, award announcement and parade kickoff will all happen from inside the Main Clubhouse Parking Lot.
For parade participants, application packets for the Golf Cart Parade and Classic Cars can be picked up at the front desk. The theme for this year's celebration is "American Pride."
We will be offering ribbons and gift certificates to the restaurant for the following six winners: FLOAT: 1st Place, 2nd Place, 3rd Place, CART: 1st Place, 2nd Place, 3rd Place. The deadline to register your cart is Monday, July 1st.
The schedule for the day is:
9 a.m. - Classic car viewing, Parade Judging, Tin Man's Heart playing at Main entry
9:45 a.m. – Opening Ceremonies, Presentation of Colors, National Anthem by Sun Lakes Barbershop Chorus, followed by Patriotic Dance performed by Stardust Dancers
9:50 a.m. - Awards Announced and Precision Stardust Dance Routine
10 a.m. - Parade starts – turning RIGHT out of the clubhouse
11 a.m. - Classic Car Display in parking lot and BBQ in Ballroom and Veranda
11 a.m. – 2 p.m. - Games and Contests
Beat the Heat Indoor Movie
Wednesday, July 17, 6 p.m. in the Main Clubhouse Ballroom
Join us at 6 p.m. in the Main Clubhouse Ballroom as we show "Green Book" a PG-13 rated.
Dr. Don Shirley is a world-class African-American pianist who's about to embark on a concert tour in the Deep South in 1962. In need of a driver and protection, Shirley recruits Tony Lip, a tough-talking bouncer from an Italian-American neighborhood in the Bronx.
Despite their differences, the two men soon develop an unexpected bond while confronting racism and danger in an era of segregation.
Upcoming Bus Trips
These wonderful bus trips are sponsored by the Social Singles Club, but are open to everyone. Contact Dorothy Rowe at 845-5570 for more information or to sign up.
Wednesday, July 17 — Wilson Observatory and Descanso Gardens – $76 – Lunch OYO.
Tues., July 23 — Dodgers vs. Angels, $93. Dinner OYO.
Saturday, Aug. 3 — Magicopolis Show in Santa Monica, $83. One of a kind show with unusual magic. Lunch OYO in the heart of Santa Monica.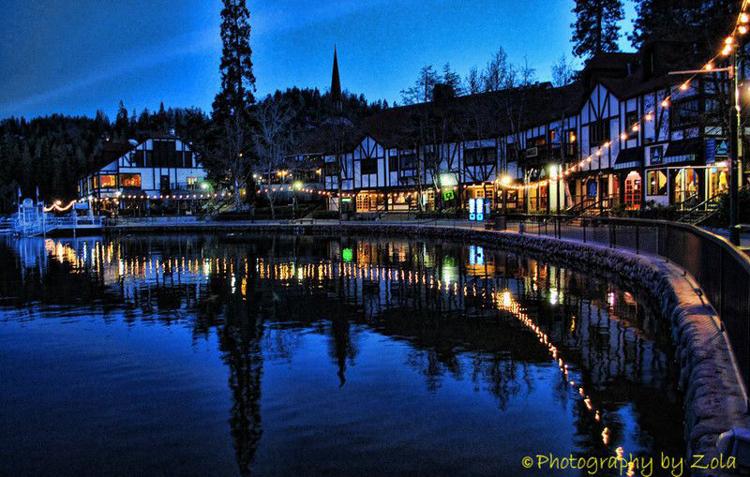 Thursday, Aug. 8 – Lake Arrowhead Village and Cruise – $68 – Lunch OYO.
Tuesday, Aug. 13 – Sunset Luau – $122 – Catamaran Resort, Mission Bay.
Tuesday-Thurs. – Aug. 13-15 – Riverside Laughlin Neil Diamond Tribute – $199/DBL – $233/SNGL includes ticket to show and 3 buffets.
Saturday, Aug. 24 – Diners-Drive-Ins and Dives, a tribute to Guy Fieri – $83 – Stops for food tasting at several places in LA that Guy has been to on his show – Lunch included.
Friday, Sept. 6 – Barry Manilow at the Hollywood Bowl – $93 – Dinner OYO.
Tuesday, Sept. 10 – Gene Autry Museum & Hollywood Bowl Museum Tour – $55. A docent led tour of the Hollywood Bowl Museum and lunch OYO at the Souplantation.
Monday-Thursday, Sept. 16-19 – Mesquite – Casablanca Hotel – $386/dbl – $488/sngl. Includes 1 dinner, tickets to the Tuacahn Theatre production of Sound of Music and a side trip to Red Rock Canyon.
Excursions:
Sign-ups begin on Monday, July 1 at 8 a.m.
Day at the Getty Center
Wednesday, Sept. 4, 7:30 a.m.-5 p.m., $36 admission.
Nestled above Brentwood on a hilltop in Santa Monica Mountains, the 24-acre campus houses the Getty Research Institute, the Getty Conservation Institute, the Getty Foundation and the J. Paul Getty Trust.
The Getty Center is renowned for its permanent collection, which includes pre-20th century European paintings, drawings, illuminated manuscripts, sculpture and decorative arts; 19th and 20th century American, European and Asian photographs; and contemporary and modern sculpture.
Pechanga Casino
Thursday, Sept. 19 9:30 a.m. – 5:30 p.m., $5 admission.
Spend a five-hour stay at Pechanga Resort & Casino. The casino is equipped with a state-of-the-art air filtration system and offers extensive non-smoking areas. 3,000+ slots & videos and over 130+ table games. Cocktail service is available to guest on the gaming floor, several bars, lounges and restaurants abound for your dining options. Must have government-issued ID.
Griffith Observatory & Planetarium + L. A's Farmers Market and The Grove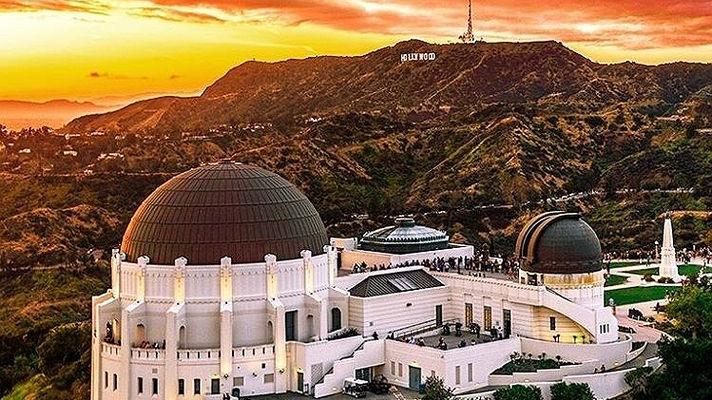 Wednesday, Sept. 25, 7 a.m.-5 p.m., $36 admission. * Lots of walking, bring comfortable shoes.
The Farmers Market features more than 100 vendors, including ready-to-eat foods, grocers, and tourist shops. You will also have the chance to visit "The Grove," adjacent to the Farmers Market which is a retail and entertainment complex.
Next, we will head to the Griffith Observatory. Griffith Observatory has been the leader of public astronomy in Southern California and around the world since it opened in 1935.
More people have looked through Griffith Observatory's telescope than any other telescope on Earth. The Observatory is a Los Angeles landmark and worldwide tourist destination for over a million visitors a year.
Excursion Reminder:
There is still room on these upcoming trips. See the Recreation Department.
Getty Villa 7/10
Pageant of Masters 7/18
Del Mar Race Track 8/7
San Diego Harbor Cruise 8/22
Las Vegas 8/27