Festival of Dances and Costume Parade
The International Dancers of Sun Lakes will be presenting their 2019 Festival of Dances and International Parade of Costumes on May 18 and 19.
Anita Lawrence is this year's Director as well as a dancer in the show and promises a great evening of entertainment.
All of the costumes are authentic and all of the dances are new this year.
So call a friend and make plans to attend. There are still some good seats available for Saturday night, but the Sunday matinee is nearly full.
Call Sussy Arzubiaga, (951) 797-3258 if you would like a ticket – there may also be some available at the door for just $10 admission.
Premier World Discovery Presentation 2019
June 11, 10:30 a.m. in the Main Clubhouse Ballroom.
Join us as Jay Coury; CEO of "Premier World Discovery" presents the first half of the 2020 trips, which will include Paris in Spring River Cruise, Alaska Cruise and Cape Cod.
Jay will also revisit December's 2019 "Historic South Holiday."
Each trip will be narrated with a beautiful slide show.
Cookies and coffee will be provided at intermission.
Evening on the Veranda
Join your friends on the Veranda the second Wednesday of the month for some wonderful entertainment.
The talented Renee Rojanaro will be out on the Veranda from 6 to 9 p.m. on Wednesday, June 12, so why not come out and enjoy the evening while you dance the night away.
Nine and Dine Golf
Wednesday, June 19 5 p.m.
Play nine holes of golf in a scramble format on our Championship Course, and then socialize over dinner immediately following the round.
This event happens once a month over the summer months and is always a fun way to meet new people.
For the June game, dinner is a Golf wrap sandwich and cookie.
Annual golf members pay $16 each, non annual members add $17 for golf for a total of $33 per person.
The John Denver Story by William Florian
Friday, June 14, Show is at 7 p.m. Doors open at 6p.m., $10 admission.
William Florian from the New Cristy Minstrels is back at Sun Lakes but with a whole new experience.
You will find yourself singing along with William as he performs Denver's most celebrated songs such as "Take Me Home Country Roads," "Sunshine On My Shoulders," "Annie's Song," "Leavin' On A Jet Plane" and many more.
Ice cream socials
Cool down during the summer with an Ice Cream Social!
We would like to offer Ice Cream Sundaes for $3 (vanilla or chocolate ice cream with a choice of syrup, sprinkles, whip cream, and a cherry) (no refills).
Please join us on the Veranda from 2 to 3 p.m. on Tuesday, May 21.
Music under the stars
Starting in June, the Recreation Department will provide three free evenings of wonderful music!
We hope you join us as we dance the night away on Saturday, June 30 with "Tin Man's Heart" from 6 to 9 p.m.
Please remember it is first come first served seating and no outside alcohol or food can be consumed on the veranda.
Comedy Night
Friday, July 12, 7 p.m. doors open at 6 p.m., Main Clubhouse Ballroom, $10 admssion.
Enjoy an evening of laughs featuring great comedians from the Los Angeles and Orange County area.
This event will be table seating.
There will be an appetizer buffet which you can get for an additional $12 admission.
Please mark the box next to each name if that person would like to get the buffet. (Please do not pay for the buffet with your check. Buffet will be paid for the night of the event).
Lottery dates are June 10–16. You can pick up your registration forms at the Main Clubhouse Reception Desk. Checks only, limit four people per check, 8-10 people per table.
Table assignments will be posted in the Recreation Office Hallway by June 19.
4th of July Cart Parade Registration
Join in the annual 4th of July Golf Cart Parade.
If you would like to enter, application packets for the Golf Cart Parade and Classic Cars can be picked up at the front desk.
The theme for this year's celebration is "American Pride."
We will be offering ribbons and gift certificates to the restaurant for the following 6 winners: Float: 1st Place, 2nd Place, 3rd Place, Cart: 1st Place, 2nd Place, 3rd Place.
The deadline to register your cart is Monday, July 1.
Excursions
Sign-ups begin on Monday, June 3 at 8 a.m.
Three days and two nights in Downtown Vegas and side trip to Mt. Charleston
Departs Aug. 25 and returns Aug. 27 9 a.m. – 6 p.m.
Double: $175 per person double; single; $227; $172 per person triple.
No refunds after July 15.
The Golden Nugget
With its Strip-style accommodations, shark-filled pool and popular restaurants, it is a hotel rich on comfort and fun in downtown Las Vegas.
From the elegant marble lobby to a collection of contemporary restaurants capable of satisfying every craving, this resort offers everything you need in a great location where you can literally step outside and right into the eye-popping sights and rockin' sounds of Fremont Street Experience.
There are approximately 1,200 slot and video poker machines and 50 table games including blackjack, craps, keno, Let It Ride, pai gow poker, poker, roulette, slots and Megabucks.
The casino also has a poker room and a four-table baccarat pit.
The Golden Nugget has several dining options: The Buffet, Chart House, Cadillac Mexican Cantina & Tequila Bar, Claim Jumpers, Lillie's Asian Cuisine, Vic & Anthony's, Grotto Ristorante, Red Sushi, Starbucks, The Grille and snack bar.
Mt. Charleston
Nestled in the Toiyabe National Forest only 40 minutes away, you will enjoy lunch at the rustic Mount Charleston lodge.
At the lodge, the attraction is Mother Nature at her finest with spectacular mountain peak views.
The menu is expansive and features local favorites.
The Lounge serves our world-famous Mt. Charleston Coffee as well as hot chocolate.
The full bar is stocked with top shelf liquor and liqueurs, domestic and imported beers, and California wines.
Del Mar Racetrack
Wednesday, Aug. 7, 10 a.m. to Approx. 7:30 p.m. $9 admission.
Come on down today, where the "Surf Meets the Turf" and enjoy a day of beautiful weather, good eats and fast horses!
The gates open at 12p.m. and your admission today also includes clubhouse seating and a daily program.
Lunch will be on your own, and the first post starts at 2p.m.
Try your luck at the Trifecta or just enjoy the day.
We will depart for home after the last race.
Located on the third level, just below the Turf Club, the Clubhouse offers superb viewing of Thoroughbred racing from shaded theater seating. Its location is convenient to wagering windows, cocktail bars and food and beverage concessions, including but not limited to, burgers and fries, fresh carved sandwiches, fresh sausages, pizza and more.
Cruising San Diego Harbor
Thursday, Aug. 22, 7 a.m.-5 p.m., $59 admission.
This professionally narrated tour takes you under the Coronado Bridge, past military ships, waterfront landmarks and marine life, for an up-close, in depth look at San Diego's Scenic beauty and fascinating history.
The luxury ship features three levels with comfortable indoor and outdoor seating, 360-degree views, and an onboard snack bar serving soda, beer, wine and cocktails.
You will also be given time to explore Sea Port Village and enjoy lunch on your own.
San Francisco city tour
Departs Oct. 1 and Returns Oct. 5, at 6 a.m.; $960 double/$1,610 single. *Due to safety issues at national parks, no walkers or wheelchairs.
No refunds after July 15!
Day 1 - After a continental breakfast we will head out to San Francisco, upon arrival we will check in to the Holiday Inn Express, Fisherman's Wharf.
Day 2 - will bring adventure as we head over to Alcatraz for a tour filled with stories of the infamous island. Afterwards, you will enjoy a step on guide tour of the City and capture all of the beautiful sights and sounds of San Francisco.
Day 3 - you will enjoy time at the Cable Car Museum, the museum houses a collection of historic cable cars, photographs, and mechanical displays! You will learn about the inventor, technologies, and builders, and the on-going effort to save and rebuild the cable cars of San Francisco.
After the cable car museum, we will make our way to Hyde Park Pier (Maritime Museum) for time on your own to explore San Francisco your way.
Day 4 - Tour Golden Gate Park Academy of Science, featuring the museum's 4 story rainforest, planetarium (show included) and aquarium, and enjoy lunch on your own. After lunch we will drive a short distance across the Golden gate Bridge to Sausalito's Marine Mammal Center where we will take a tour of the facilities, heading back for wine tasting and a farewell dinner at Tarantino's with sweeping views of the Golden Gate Bridge.
Day 5 - The adventure doesn't end there, on the last day we will enjoy breakfast then head home with the great memories of San Francisco, and we will stop at Harris Ranch for lunch (Included).
Around Town
15th Annual Lavender Festival
May 23 – June 30
123 Farm at Highland Springs Ranch & Inn celebrates the beginning of lavender harvest season by hosting the 15th annual Lavender Festival.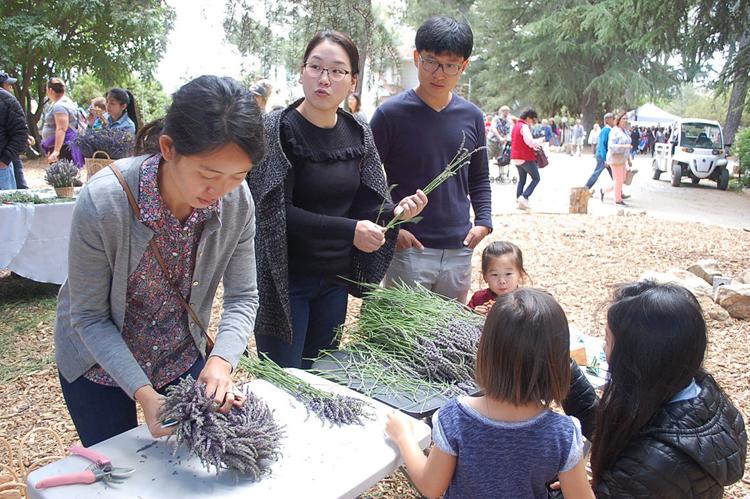 Visitors are welcome to wander through organic lavender fields, take a ride in a horse-drawn hay wagon, learn how lavender essential oil is extracted, taste lavender-inspired dishes such as lemonade and ice cream, and enjoy live music.
The organic marketplace features items made with lavender such as honey, balsamic vinegar, essential oils, fresh bouquets, plants and lavender-stuffed toys.
There will be workshops, kid's activities, a buffet dinner and an afternoon tea. Festival hours are 10 a.m. to 5 p.m. Thursday and Sunday; or until 8 p.m. on Friday and Saturday.
For information and reservations visit www.hsresort.com.
101 Annual Cherry Festival
May 30, 31 and June 1, 2.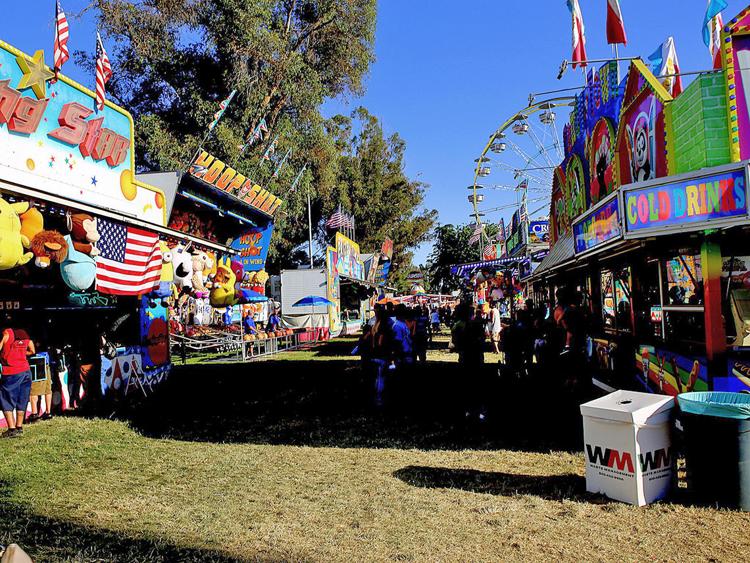 For more than 100 years, the Cherry Festival has been the biggest community event in Beaumont.
Virtually the entire community participates in this four-day celebration, which features games, rides, booths, music, entertainment, and the best food and drink the Pass Area has to offer. Come out and join the fun at Stewart Park.
For a complete list of events, visit their website at www.beaumontcherryfestival.org/entertainment-schedule-of-events.