This interview was conducted by telephone to ensure the safety of both the employee and myself.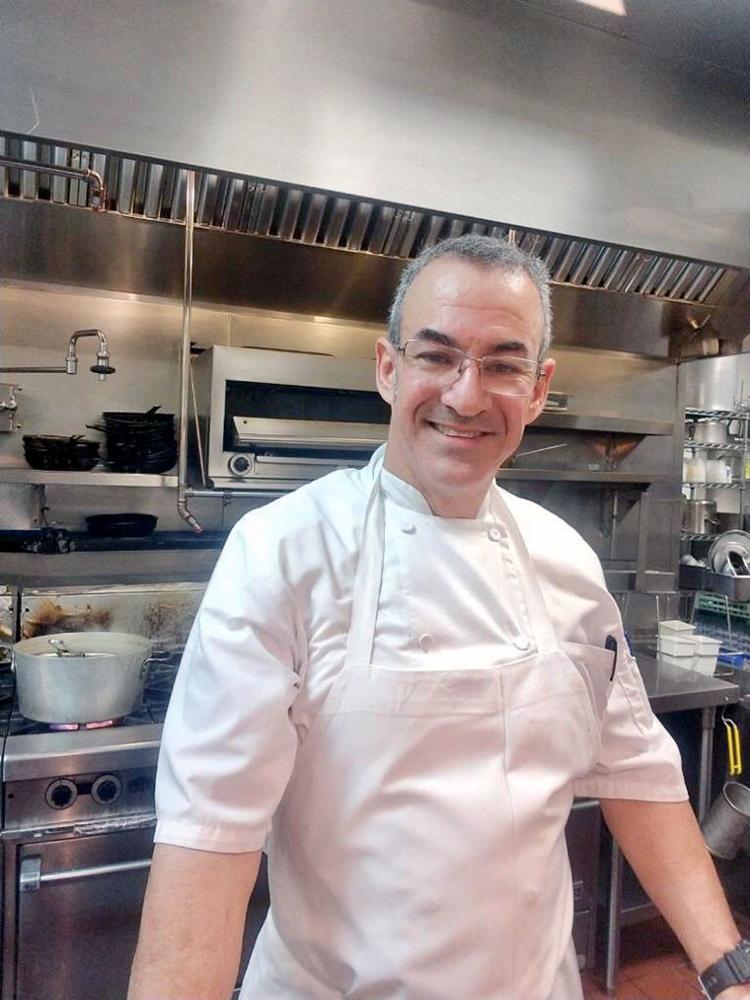 Hugo Salazar recently joined the staff of the Sun Lakes Food and Beverage Department as the executive chef.
I recently had the opportunity to speak with Salazar about his education, background and experience in the food service industry along with some personal information that I found very compelling.
He is of Cuban ancestry and in 1969 at age six, Salazar along with his family, fled Cuba.
Salazar's father owned and operated a restaurant in Manzanillo, Cuba which was seized by the Cuban government when Fidel Castro came to power.
After a brief stopover in Florida, the Salazar family relocated to California to begin a new life in the United States.
Salazar's grandmother was his guiding light and inspired him to be passionate about anything he sought to undertake.
Initially, he worked as a skilled auto mechanic, but the restaurant industry which is part of his family's DNA, kept calling to him.
On weekends he worked for free at restaurants getting his feet wet learning everything he could from dish washing to food preparation in various restaurant kitchens in Southern California.
He and his family are good friends with the Porto family who own and operate Porto's Bakery and Café, a very popular and successful Cuban bakery with multiple locations throughout Southern California.
Salazar's brother is a pastry chef and vice president at Porto's; Salazar gained more industry experience working there with his brother.
In 1996, Salazar attended the California School of Culinary Arts in Pasadena and received a master's degree in culinary arts from Le Cordon Bleu in Paris, France in 2000.
In 2000, he designed the menu for the Porto's Café located in Glendale and brings almost 20 years of experience to his position as executive chef to the residents of Sun Lakes.
The heart-shaped chocolate cake offered for the Mother's Day special was suggested by Salazar and he would welcome the opportunity to offer in-house pastry items to the Sun Lakes clientele.
Once the restaurant reopens for sit-down dining, he would like to offer more variety and incorporate more multi-cultural items such as Cuban and European style food.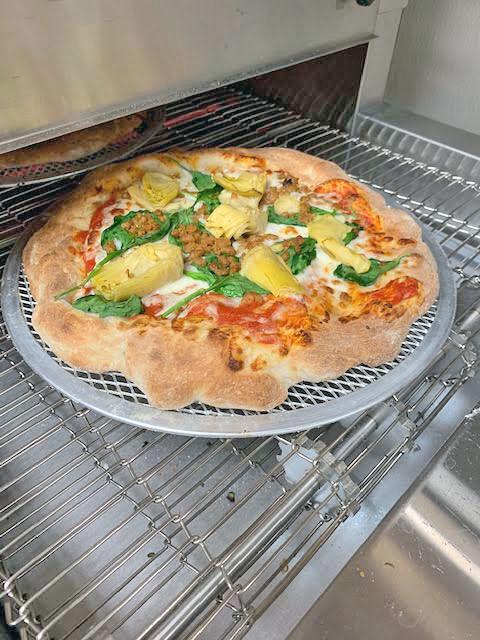 During our conversation, Salazar told me that a pizza oven was approved by the Board.
The oven has been installed and pizza is being offered on the menu again.
He also spoke about possibly offering a sushi lunch, which would require Board approval, and could be offered as a "to-go" lunch for golfers or others that would like a quick lunch on the go.
Since he began his position with Sun Lakes on March 16, prior to the state order to close dine-in restaurants, Salazar has worked to cross-train other employees in the Sun Lakes' kitchen so they can work as an essential team.
Before we concluded the interview, we talked about his interests and hobbies when he isn't working.
He enjoys working on his home and has remodeled it.
Salazar is also a wine enthusiast and he and his fiancé enjoy visiting the wine country located in Paso Robles and discovering new places driving through our vast and uniquely beautiful state.
When I asked him if there was anything else he would like residents to know about him, Salazar replied that he is an easy-going person who is passionate about his work, and loves to watch people eat and enjoy their experience.
I am looking forward to meeting Salazar face-to-face once the restaurant reopens for sit-down dining, and I'm sure he is looking forward to meeting all of us, too.