The King and Queen of Bingo, Anne and Frank Magnolia, were honored on Tuesday evening, November 26 for their many years of service to the Bingo Advisory Committee.
The couple were instrumental in forming the Advisory Committee five years ago and have been dedicated to working Tuesday Night Bingo with all of the inherent responsibilities that went along with the job. The couple are retiring from the committee so they have more time to travel. Jason Ewals, Assistant General Manager, along with the other members of the Bingo Advisory Committee were on hand to honor the Magnolias for their outstanding leadership. Carol Spinden presented the couple with travel gift certificates and Jason Ewals presented Anne with a bouquet of long-stemmed red roses.
Anne was overcome with emotion at the surprise celebration and Frank thanked everyone for coming to play Sun Lakes Bingo over the past several years.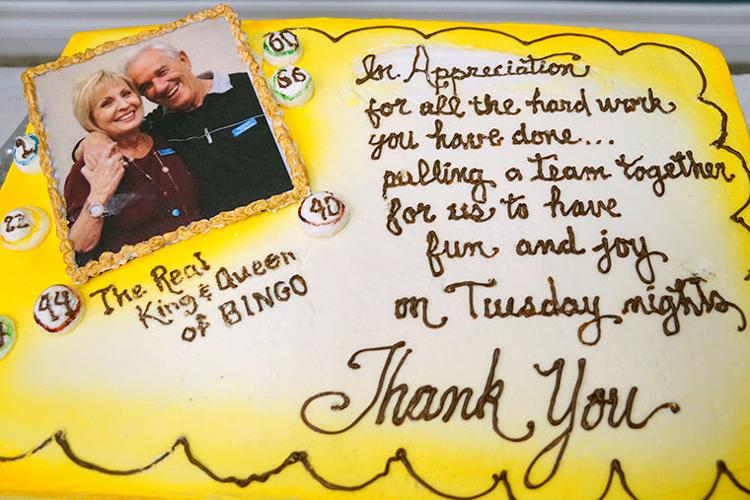 Bob, "The Baker", made a special cake for the occasion with a photo of the Magnolias on it to celebrate their retirement.
Members of the Bingo Advisory Committee also present to celebrate the Magnolias included Karen Royer, Toni Suydam, Deanna Hill, Rob Casillas and Laura Kosla.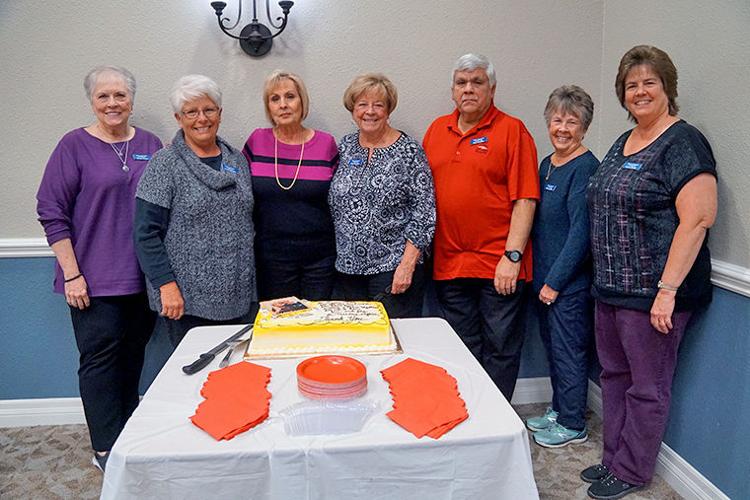 This was the last Tuesday Night Bingo for 2019 and Bingo will resume on January 14, 2020.