Sun Lakes Founder, Helen Hori celebrated her 100th birthday on Nov. 17, 2021.
Good friends surprised the centenarian with a drive by Golf Cart Parade as part of her 100th birthday celebration.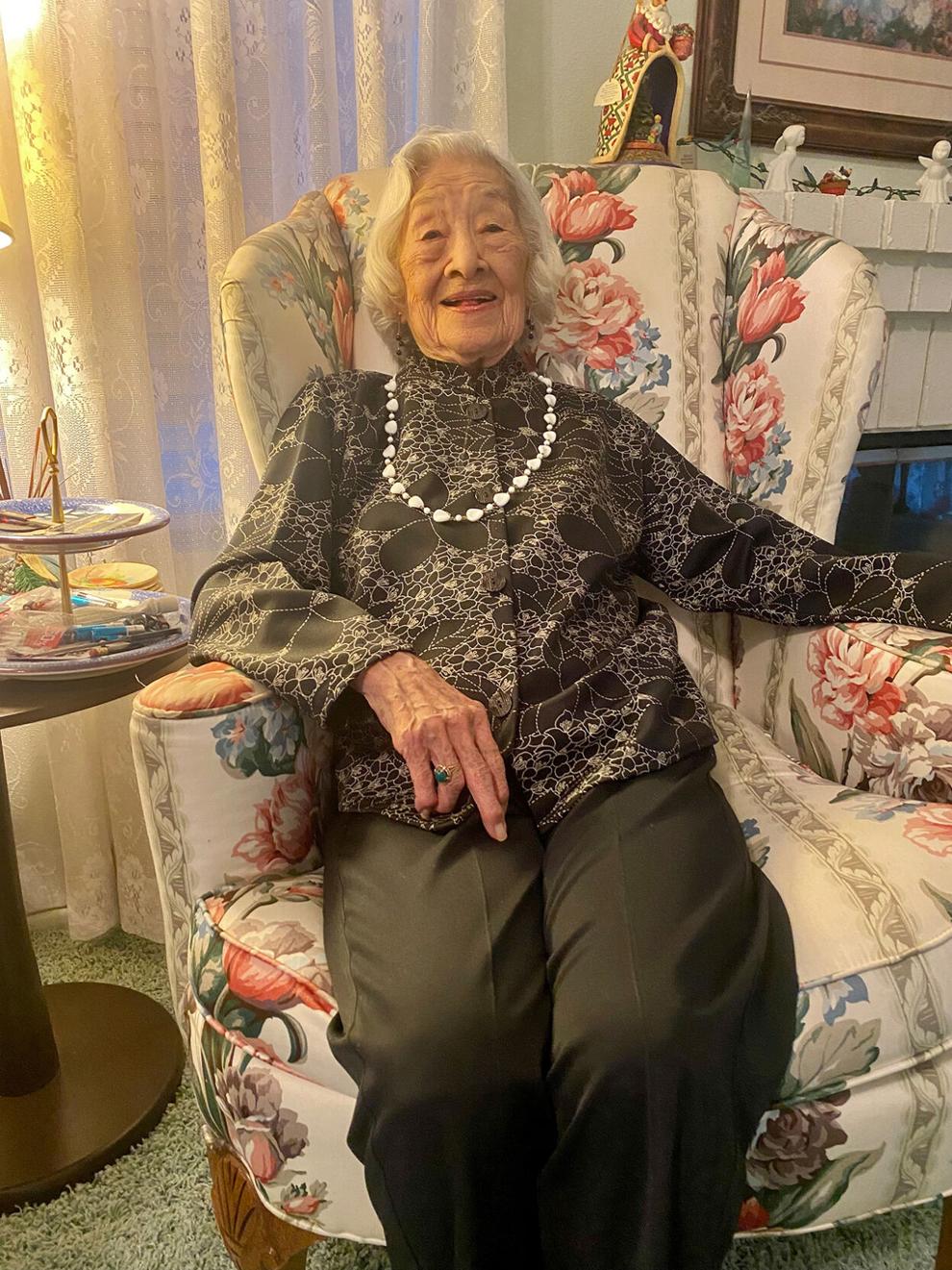 Later that day Helen, along with her son, Randy, and good friends celebrated with dinner at Copley's in Palm Springs as they watched the sun set over the mountains and 100 years of a very extraordinary and interesting life. To say that this remarkable woman has had an interesting life is an understatement.
Born at home on Vermont Avenue in Los Angeles on Nov. 17, 1921, Helen was the second of seven children born to Sumie and Senkichi Shikami.
She grew up in Santa Monica and graduated from Santa Monica High School in 1939 and received a Liberal Arts Degree from Santa Monica Junior College.
Hori met her husband, Michael, at a dance in Santa Monica and the two were married on March 3, 1942.
At a family celebration held in August to celebrate Helen's coming 100th birthday, her son Randy posed this question. "What world event most impacted you?" Helen's response was "being incarcerated during World War II."
Japanese-Americans were sent to internment camps located in six states (California, Arizona, Wyoming, Colorado, Utah and Arkansas).
Helen and her husband were sent to Manzanar in 1942 located on Highway 395 in Inyo County, California.
The newlyweds were given three days' notice of their impending incarceration and could only take what they could carry with them.
Upon their arrival they were assigned to an Army style barracks building they shared with two other married couples.
They were given straw to use for a mattress, there were communal bathrooms and the poor quality of food in the mess hall led to dysentery for many of those forcibly incarcerated during this dark period in American history.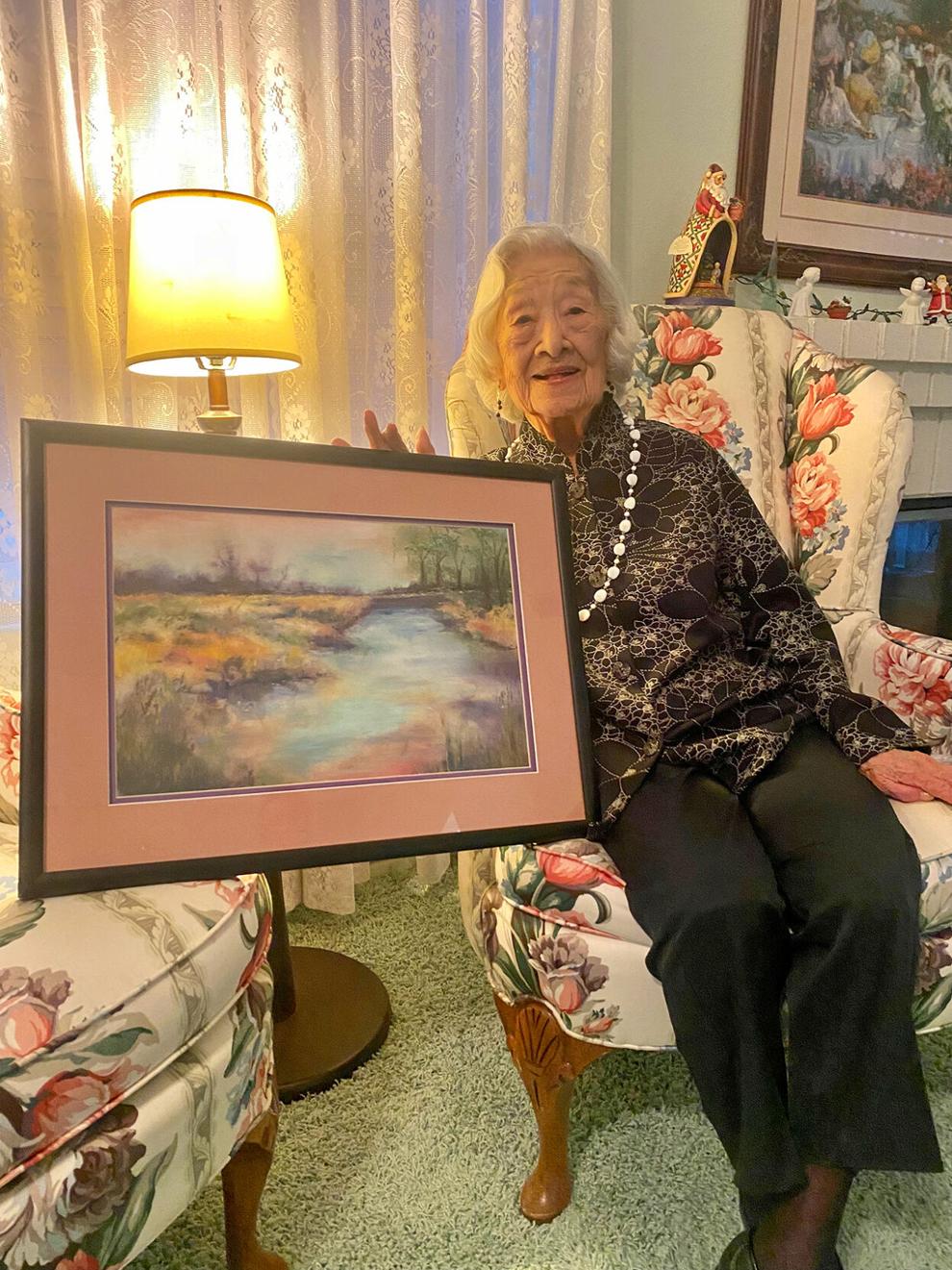 Helen, who can always find a blessing in everything, remembers the incredible beauty of the night sky at Manzanar and Mount Williamson, (14,379 feet) the second highest mountain in the Sierra Nevada range and in the state of California.
A gifted artist, Helen made pencil and paper sketchings of these magnificent mountains created by glaciers millions of years ago.
Another blessing came in the form of their son Randy, who was born on May 14, 1943 while the couple were confined at Manzanar.
Those incarcerated were able to leave the relocation center if they had somewhere they could go other than the West Coast of the United States.
The Hori family was able to leave Manzanar in 1945 to live in Chicago with a brother-in-law and his wife.
The young family lost everything they had in California and started their lives over again in Chicago.
Helen's first paying job was as the secretary to the assistant director of the Art Institute of Chicago.
She also worked for the Council on Foreign Relations where she spoke with Anwar Sadat, the former president of Egypt and met other political and diplomatic leaders such as Adlai Stevenson and the Prime Minister of Pakistan.
Her career history also includes time that she worked for a prominent Chicago dentist, where she met many personalities and entertainment luminaries.
This remarkable woman was also a radio personality and Japanese expert on Japanese music, flower arranging and Japanese cooking on the long-running "Studs" Terkel radio show in Chicago. In 2012 at age 91, Hori became an author when she compiled a book of letters written by her parents from 1908-1919 and wrote the introduction and final thoughts for the book titled "Yours Very Sincerely."
In addition, to all of her many accomplishments, Helen is also a highly talented watercolor artist and has won many awards for her beautiful paintings.
After many years in Illinois, the family returned to California from Glenview, Illinois and settled in West Lake Village, a suburb of Los Angeles.
In 1987 Helen, and her late husband, Michael became Founders in the new community of Sun Lakes where they enjoyed playing golf.
Over her thirty-four years as a resident, Helen has been a member of the Sun Lakes Art League and also enjoyed playing cards, BUNCO, bocce and the many friendships she has made.
In addition to her son, who is also a Sun Lakes resident, Helen has three grandchildren and four great-grandchildren.
Helen Hori, at 100 years of age, is still mentally sharp, immensely interesting to talk with and a delightfully remarkable woman who has always been a positive influence for her family and Founding member of the Sun Lakes community.
Happy 100th Birthday, Helen.