Mother Nature wasn't very cooperative for the first Evening on the Veranda with much colder temperatures than normal on May 8.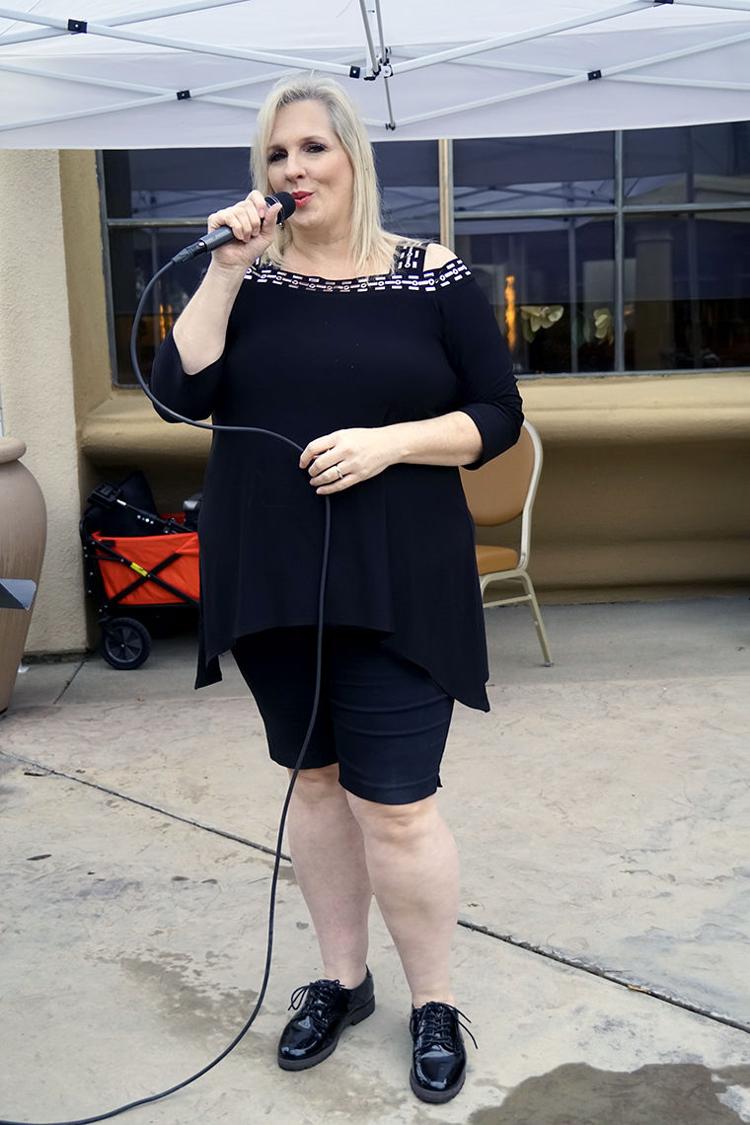 The talented and very popular Renee Rojanaro still brought out many of her Sun Lakes fans to dance and enjoy the music, the Recreation Department did their best to help stave off the cold by putting patio heaters on the veranda for the event and, hopefully, the wacky weather we are experiencing will be long gone by the time the next Evening on the Veranda rolls around.
Evenings on the Veranda are scheduled the second Wednesday of each month.
Mark your calendars for June 12, July 10, Aug. 14 and Sept. 11 to come out and enjoy a great evening of entertainment with Renee and your Sun Lakes' friends and neighbors.