As Martha and the Vandellas sang in the Motown hit of 1964, "summer's here and the time is right for "Dancing in the Street" and there was a whole lot of dancing going on when the Young at Heart Club held a block party on the evening of July 10.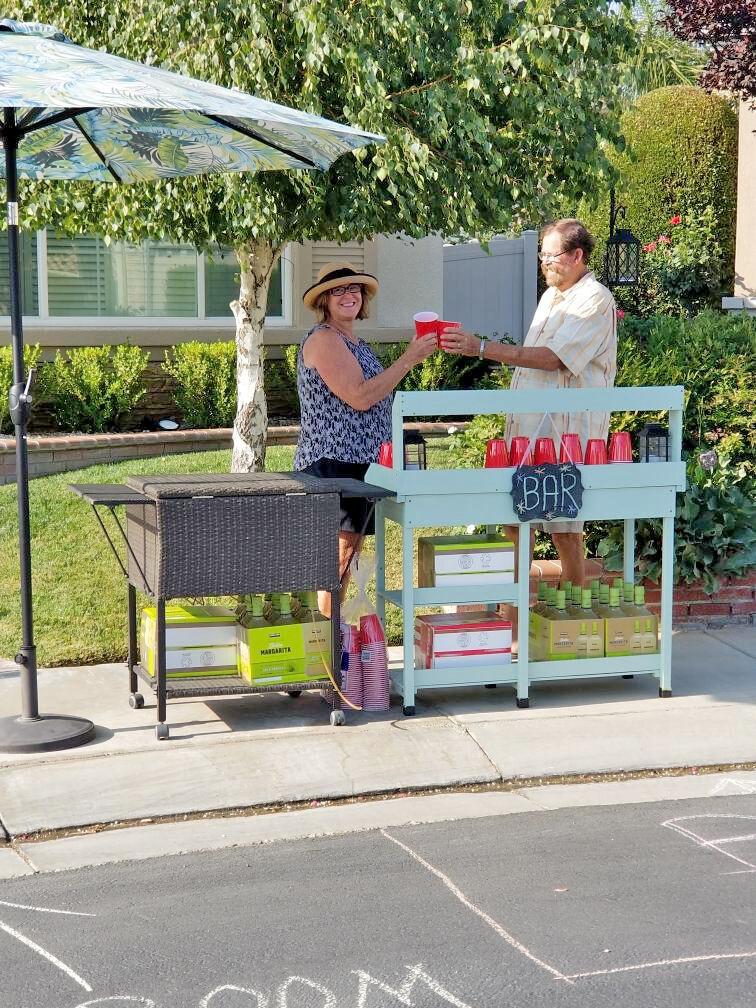 Sweet, sweet music for swinging and swaying was provided by Tin Man's Heart for the summer party with close to 100 club members in attendance.
Lawn chairs and golf carts lined the street while the center of Ponte Verde Circle was open for dancers to dance the night away.
Attendees brought appetizers to share and margaritas were provided by the club and served from a tropically themed Jimmy Buffet style Margarita Bar built by Pat Carter.
It was a fun evening that brought out a lot of members which will hopefully become a summertime event each year.
For more information about the Young at Heart Club, contact Michele Walter at (951) 202-8009.