One more set. That is all the Beaumont High boys tennis team needed to win in a 10-8 loss to Riverside North on Wednesday, May 26 at Yucaipa High.
The defeat came in the CIF-Southern Section Division 5 semifinals and ended the Cougars' season.
The loss was disappointing after Beaumont led 4-2 after the first round of singles and doubles play.
"We tried hard — we just fell short," Beaumont singles player Sam Gallo said. "We were up 4-2, but we got too hyped up and focused on the end rather than the now."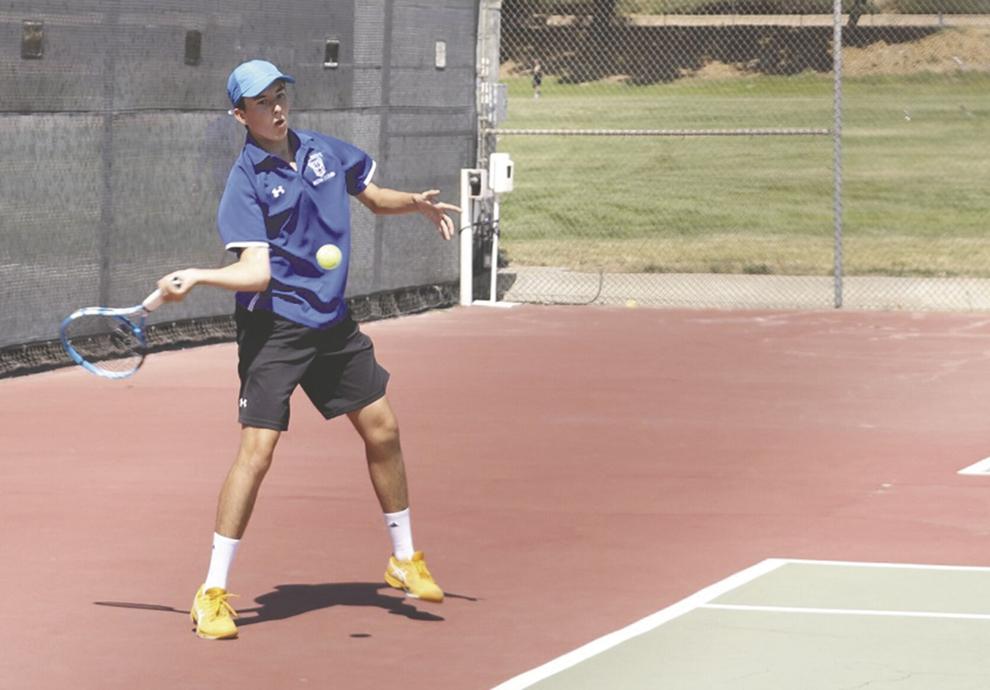 Had Beaumont tied North 9-9 in sets, it would have prevailed based on games won.
The setback ended a season during which the Cougars finished second in the Citrus Belt League to Redlands East Valley with a 5-4 record and went 9-6 overall in dual matches.
"I just told them how proud I was after having last season cut short (due to the pandemic) and having to fight through all that," Beaumont coach Mike McGraw said. "(North) was the No. 1 seed and we were fifth, so I'm damned proud."
North is a perennial title contender while Beaumont has won one section title in its history, in 2014.
"I thought maybe we could steal one in the third round, but North is a good, seasoned team and their experience made a big difference," McGraw said.
Beaumont No. 2 singles player Jacob O'Donnell played well, losing one set, but winning 6-3 and 6-0 in his other two.
"I feel good," O'Donnell said during the match. "I made some mistakes, but I served good and was able to move their guys around."
Beaumont's Max Vester had a rollercoaster afternoon at No. 1 singles, losing a pair of matches and then winning the other 6-0.
"I served well – better than in the other one," Vester said after his victory. "Their No. 1 guy was hard to deal with – he hits a heavy ball."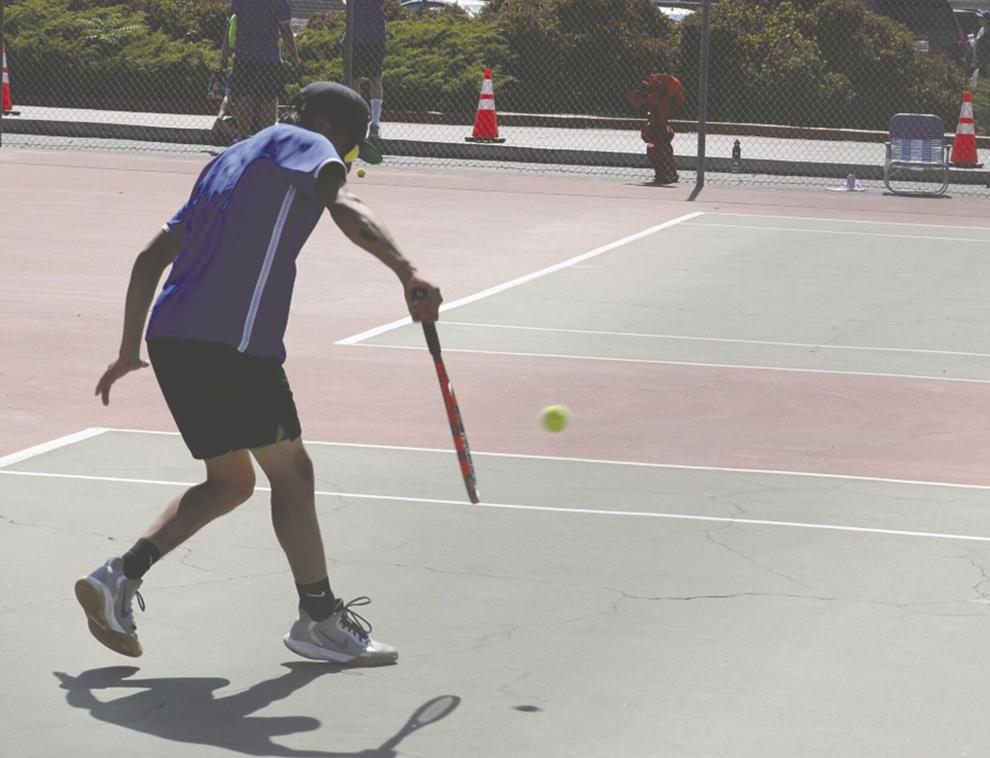 North No. 1 player Maurice Dolan was dynamic, hitting hard groundstrokes during his three victories, sprinting from court to court encouraging teammates when he was spectating and doing cartwheels after the Huskies won the match.
Gallo had a similar effort to Vester, dropping two matches but winning the other 6-0.
Beaumont's No. 1 doubles team of Abhi Patel and Braxton Swartz won one of its three matches, 6-2, while dropping another in a tie-breaker.
But the Cougars' No. 2 team of Noah Lopez and Noah Jimenez won two of its three matches, triumphing 6-2 and 6-0.
"We have spent a lot of time trying to change the program so that we don't have a lot of ups and downs and we're consistent," McGraw said.
"Next year hopefully the guys will be prepared and ready to take over."
John Murphy may be reached at jmurphy@redlandscommunitynews.com .