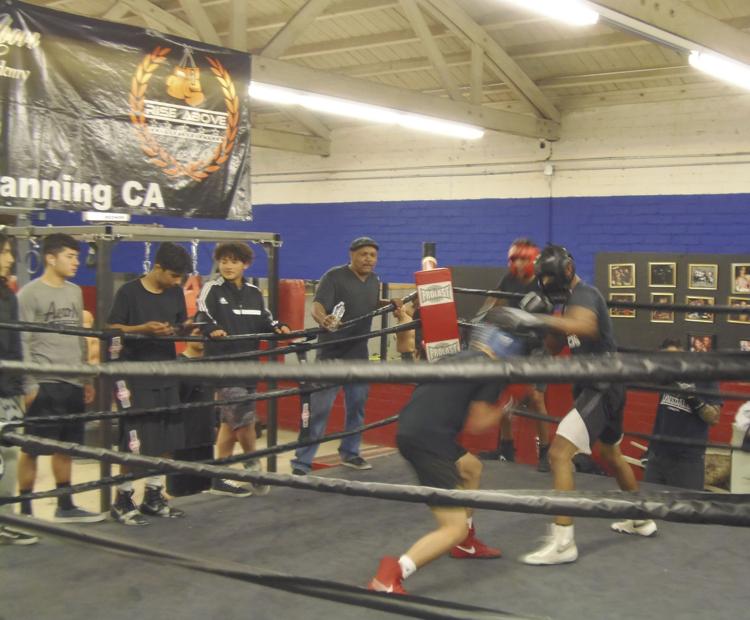 When it comes to sports in the Pass area, only a few sports come to mind: football, basketball, baseball and golf.
However, if Rise Above Academy in Banning has anything to say about it, the 'sweet science' of boxing will soon be added to that list.
The small non-profit gym on San Gorgonio Avenue is the training ground for not just one professional fighter, but four competitors in the World Boxing Council (WBC).
They train under the tutelage of Juan West, a former All-Navy Boxer and retired software engineer.
He spent years training his daughter Kaliesha West who fought professionally under the nickname "Wild Wild West."
The younger West would hold the World Boxing Organization's World Title for 118 pounds and the 122 pounds.
She defended her bantamweight (118 pound) world title three different times.
She retired when she was 30 years old after injuries from a previous car accident caused bone spurs in her neck.
So, it makes since with his record of training championship fighters that others chasing a title belt would want to be trained by him.
One of those fighters is Mexico native, Jesus "El Diamante" ("the Diamond") Perez of Sinaloa, who lives here for months-at-a-time on a work visa so that he can train under West.
The 29-year-old pugilist is training for an upcoming fight on Dec. 7, in Sonora Mexico.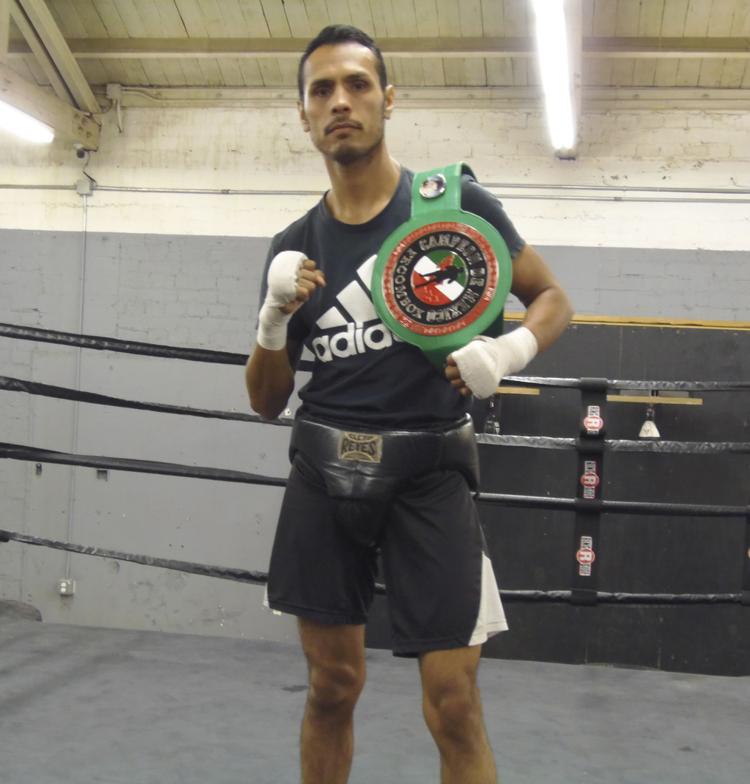 He is fighting in the main event of the night as he defends his national lightweight title against Robert Verdugo.
The lightweight class is for fighters who weigh no more than 135 pounds.
Perez's record as a professional fighter is 12-11-1.
As he draws closer to the fight, his training regimen has become even more intense.
Perez is in the training six days a week, five to six hours a day.
"We rest on Sunday," says Perez about his training schedule since he started in July.
Two of those hours are dedicated to running so he can build his endurance for a potential 10 rounds of grueling boxing.
Another one of the fighters who will be fighting on the undercard in Sonora is 17-year-old Diego Anthony Pulido from Moreno Valley.
He travels to the Banning gym to train three times a week.
Pulido has been training since he was about 10 years old.
When he made his transition from amateur to professional, his parents were a little uneasy about the young man's dream.
"My parents were nervous. My mom was like …," says the youngster as trails off without finishing the thought insinuating she did not like the idea.
This will be Pulido's second professional fight as a 126-pound featherweight.
He won his first fight with a second-round knock out.
One of the fighters is local Jorge Gonzalez of Banning.
After a 12-year hiatus from the sport, the 34-year-old Gonzalez is making his comeback debut at the upcoming tournament.
He began training for his return while he was living at the Set Free Church's men's ranch in Lake Elsinore.
He started with the endurance work for his training, running and climbing the hills surrounding the ranch.
He began his formal training in August when he moved into Set Free transitional housing, just a block away from the gym.
At 154 pounds, Gonzalez will be fighting in the super welterweight division.
Coach West has high hopes for his fighters coming into this tournament.
"We have a strong chance of winning in super fashion, by KO," says Coach West of his fighters. " (They) are coming in top condition."
The Rise Above Academy has four different boxing training gyms: Banning, Rialto, Tijuana and San Luis Rio Colorado, Sonora Mexico.
They have recently expanded their market and opened a mixed martial arts academy in Rancho Mirage.
The tournament will be Dec. 7, in Sonora, Mexico.
For more information about the tournament or about training at the Rise Above Academy, call (951) 397-8400.
Staff Writer Marc Hargett may be reached at mhargett@recordgazette.net , or by calling (951) 849-4586 x117.