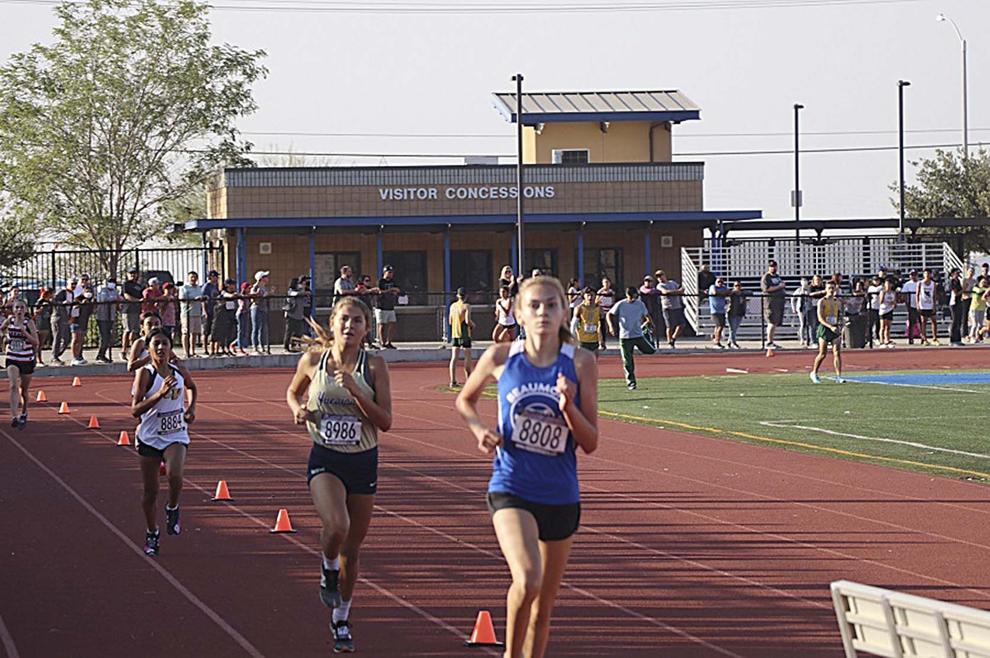 BY JOHN MURPHY
For the Record Gazette
Top competitors in niche sports like cross-country and wrestling often have parents who were stars. That's true in the Citrus Belt League where the offspring of star runners prevailed on Sept. 25.
Freshman Hannah Butterfield of Beaumont High, the daughter of a former college runner, won the girls' varsity cross-country race with a time of 18:30.6 over the flat, damp 3-mile course.
The effort came at the Citrus Belt League No. 1 meet at Beaumont High.
On the boys' side, Cajon's Vicente Quiroz Jr. — whose mom was a star runner —seized first place in 15:36.6.
"I started out good," Butterfield said of the 3-mile race. "I let them take the lead and then with about 400 meters to go, I gave it my all."
The strategy might have emanated from her father Brian Butterfield, who ran at Occidental College.
"I started running cross-county in sixth grade for my middle school," the Beaumont standout said. "My dad was a phenomenal runner. He influenced me and coaches me to do my best."
The same is true for Cajon's Quiroz, who has emulated his athletic mother, Vanessa.
"I started running in eighth grade," Quiroz said. "My mom was a cross-country star in middle school and as a teenager. It kind of inspired me to go out and do it."
Yucaipa, paced by second-place finisher Taylor Becker (18:31.6), won the girls' varsity division with 42 points.
The Thunderbirds also received Top 10 finishes from Cali Good in sixth place (18:51.4) and 10th place Tiffany Terry (19:10.0).
"I knew before the race my shins were hurting a little bit, so I was stressed out," Becker said. "But when I was running, I didn't feel any pain."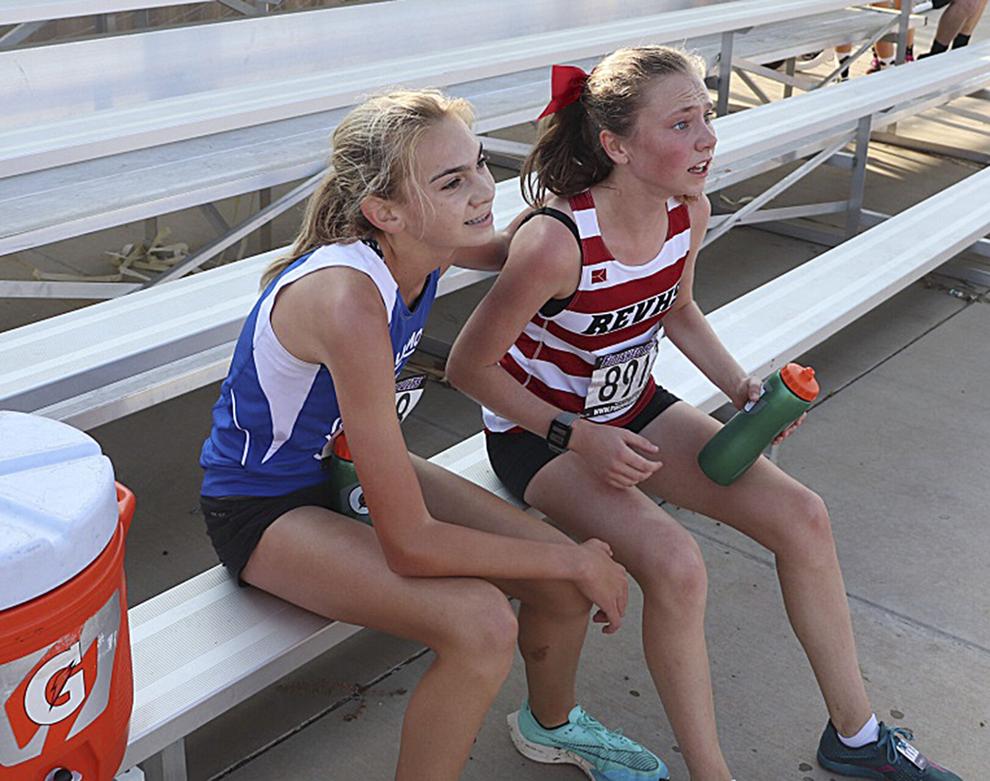 Becker was impressed by Beaumont's Butterfield.
"She's good," Becker said. "She's real good. It's cool that we actually have competition this year."
Citrus Valley finished second as a team in varsity girls with 47 points.
The Blackhawks were led by Gabriella Romero (18:34.1) and Hailie Lomeli (18:38.1) who finished third and fourth, respectively. The Blackhawks also received efforts from seventh-place Itzel Del Rio (18:55.3) and eighth-place Isabella Bravo (19:04.3).
"I felt pretty good," Romero said. "I definitely got tired during the race, though. It's a very flat course and there's a ton of grass and it was muddy out there, so my legs just felt heavier than usual."
Redlands East Valley, led by fifth-place Katie Hornung (18:42.2) and ninth-place Meghan Walker (19:07.3), captured third place as a team.
Hornung is a freshman and the sister of former REV running star Matt Hornung.
Butterfield was the only Beaumont runner in the Top 10 as the Cougars finished in fourth place as a team with 75 points.
Redlands was fifth with 125 and Cajon sixth with 168.
Cajon's Vicente Quiroz Jr., rocking a pair of white sunglasses, cruised to a first-place finish in the boys' varsity race in 15:36.6.
Quiroz's teammate, fourth-place Spencer Nelson (16:07.1), also helped spark a Cowboy effort that led them to a fourth-place finish as a team with 94 points.
But the dominant team was Citrus Valley, coached by running great Graciela Leong. The Blackhawks were led by Ethan Romero (15:49.6) and Jake Caliva (15:55.2) who finished second and third, respectively.
Citrus Valley also received sterling efforts from Joseph Gaitan (16:20.9) and Christopher Ontiveros Jr. (16:21.2) who placed sixth andseventh, respectively. The Blackhawks finished with 34 points, ahead of REV (62), Yucaipa (69), Cajon (94), Beaumont (115) and Redlands(132).
Ethan Romero is the older brother of Blackhawk girls' standout Gabriella Romero. As with Beaumont's Butterfield and Cajon's Quiroz, Ethan and Gabriella have a parent — father Sal Romero — who was a star runner.
Ethan's dad ran at Mt. San Antonio College, he said.
"We both got into it when we were in elementary school and have stuck with it ever since," Ethan said of the Romero siblings' participation.
"I felt pretty good today. My calves were a little tight, but overall I think I did pretty good."
Romero thought Quiroz ran a smart race.
"He sat on me for the first two miles and then the last mile he started to take off and I tried to go with him but I was already tired from the first two miles," Romero said.
Redlands had one Top 10 performance, by Miguel Paz (16:09.8), who finished in fifth place.
Yucaipa was paced by Xander Merkwan (16:21.7) and Riley Pearson (16:23.3) who finished eighth and 10th, respectively.
Sean Walker (16:23.3) led REV with a ninth-place finish.
Staff Writer John Murphy may be reached at jmurphy@redlandscommunitynews.com .