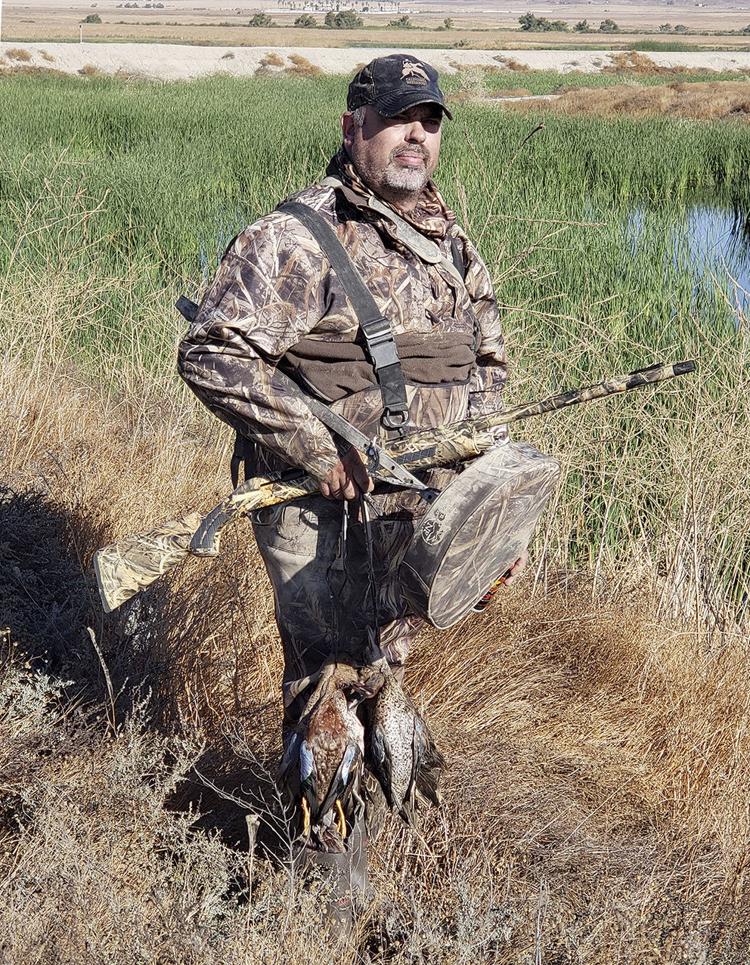 As the ridges of the mountains bask in the early morning sun, the scent of the vegetation, wet with dew, awakens your senses.
You take in the sights, sounds and smells of nature on a cool autumn morning.
The calm waters of the ponds reflecting like giant mirrors, welcome the day.
Then, from throughout the refuge, you hear a barrage of gunfire in the air.
It is opening day for duck hunting at the San Jacinto wildlife Refuge (SJWA), in Nuevo.
Hunters from Beaumont, Riverside and beyond anxiously waited for the gates to open to secure their spot in a duck blind or pit blind.
Tom Trakes, a supervisor at SJWA, was excited and concerned at the participation on opening day for 2019.
"It's a packed house," said Trakes.
"Folks were here at 2 a.m.
"This is our 26th season, and I have never seen this many hunters on opening day. It's great.
"We had over 270 hunters today.
"That was huge!"
Having a large response, Trakes worries about getting everyone out in blinds in a timely manner.
"We have a time change coming up in two weeks," said Trakes.
"If we get the same response for the next 28 hunts, as we did today, it's going to be hard to get the guys out before shoot time. It would be later, and that wouldn't be good."
The wildlife area has 65 duck blinds to accommodate the hunters.
50 reservations are pulled every hunt.
Those hunters will get to hunt on time, commented Trakes.
Bill Sullens, from Hemet, hunted with his son Preston.
"We had a great time," said Preston.
"I like it when I get to hunt with my dad."
Father and son got their limit of birds, which is seven each.
Beaumont resident Robert Romero also got his limit for the day.
"There are more birds today, then there were last year." said Romero.
"It was awesome.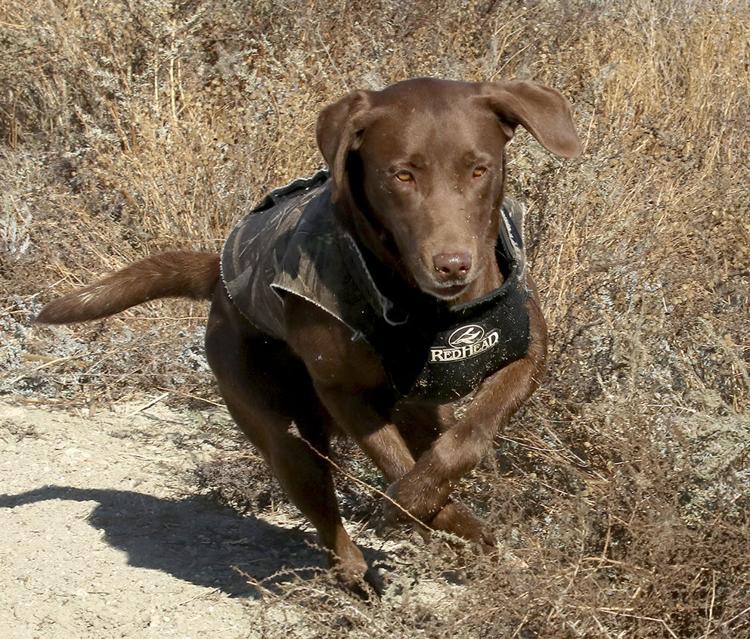 "There are too many birds," laughed Romero.
"There are mallards, gadwalls, pintails, ruddys, blue winged and cinnamon teals, shovelers, wood ducks. Like I said, there are too many."
Romero likes how the wildlife area is operated and maintained.
"Tom and his crew do a great job here," said Romero.
"If you have questions, Tom's got all the answers.
"His guys really take care of the place for the hunters."
Romero brought his hunting dog named Nala.
"She's a chocolate Lab," said Romero.
"This is her sixth season hunting.
"She's a great bird dog."
Romero said that he will try and come out 10 more times before the duck hunting season ends.
Throughout the year, Trakes hosts volunteer days, at the wildlife area.
"I really appreciate the hunters when they come and help on our volunteer days," said Trakes.
"They fix the blinds, pick up trash, re-do signs and pretty much help maintain the wildlife area for birder watchers and hunters.
"Some volunteers have even donated gravel and the use of their equipment.
"Even though the blinds are primarily used for hunting, bird watchers take advantage of the cover and use them to observe birds in the ponds.
"The wildlife area is for everyone."
The hunt yielded three birds apiece, for each hunter.
Duck hunting money helps to support the San Jacinto Wildlife Area.
"A percentage of the monies that are generated through supplies, ammunition, guns, the Federal Duck Stamp and California Duck Stamp come back to the wildlife area," said Trakes.
"A good part of each dollar helps the wildlife area, in terms of maintenance, equipment and other things."
The wildlife area has an easy access hard packed car route that meanders throughout the wildlife area.
Birder watchers and nature enthusiasts can use their vehicles as mobile blinds to observe nature.
There are bathrooms available.
Hunting days are Wednesdays and Saturdays, until last week of January.
Hunting starts at 3 a.m. and goes on until a half an hour before sundown.
The last actual hunting date is Junior Waterfowl Hunt, on Feb. 8, 2020.
For more information regarding this year's duck hunt or the refuge at the San Jacinto Wildlife Area, please contact Tom Trakes, at (951) 236-3040.