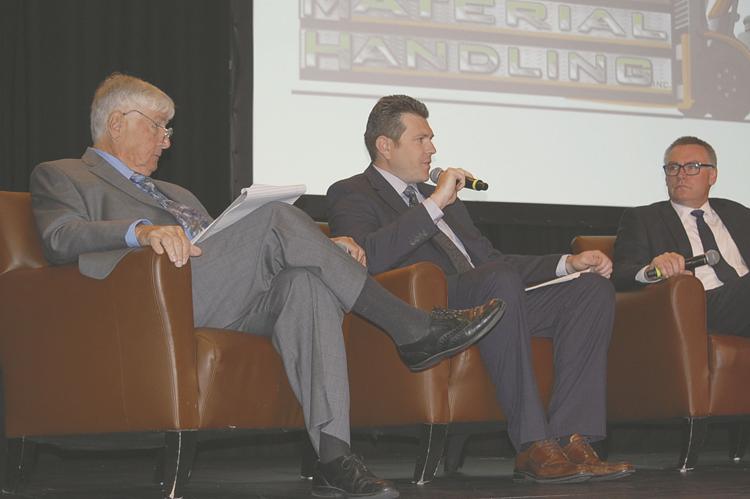 BY DAVID JAMES HEISS
Record Gazette
The communities in the Pass area will not likely be appealing if cities only build affordable housing.
"We need to produce jobs; we can't just be bedroom communities.
Housing developments need to be balanced" with things for families to do, according to Barry Foster, an economist with Brea-based Hdl Companies who participated on one of a couple of panels held during the Riverside County I-10 Economic Summit, and the Pass Area held at Morongo Casino, Resort & Spa on June 7.
The event was co-sponsored by Banning-based LLLeindecker & Associates and the Banning Chamber of Commerce.
He acknowledged that the Pass area has a housing shortage, and a larger variety of homes needs to be added.
"There are a lot of positive things going for the Pass area due to its location," Foster said.
And "things" could continue as long as the Pass area offers "consistent and reliable policies."
Beaumont's Economic Development Manager Kyle Warsinksi explained, "We need to find our niche in Southern California, with a quality general plans to retain those who leave here to go off to college" and lure them back once they graduate, with amenities that appeal to families.
Warsinksi said that if Beaumont does not have amenities, or cannot handle a business owner's requests, he regularly recommends similar services that may be offered in his neighboring communities to "keep business local."
Banning City Manager Doug Schulze explained that his city is playing catch-up with growth decisions that nearby cities had implemented years ago, pointing out to a debatable decision to turn down interest by Walmart back in the day to build in Banning — the company would end up setting shop in Beaumont, attracting dozens of other businesses to build up around it.
The missed opportunity, as well as the instability in city leadership with nearly a dozen city managers in 10 years has hindered progress in commercial opportunities.
"It's hard for anyone to move agendas forward" with such inconsistency in city leadership, he suggested.
He hopes Banning will strike a balance in its permit issuing process: "You don't want to be too slow" to discourage potential business owners, and "you don't want to be known for approving everything that comes through" without the appropriate time to review a business's plans thoroughly.
Panelist John Lawrence, owner of the Banning operations of Lawrence Equipment, lambasted the Pass area — and more specifically, the city of Banning — for "past incompetence" and "lack of consistent leadership."
"Nothing's getting done," Lawrence lamented. "We don't have a roadmap" to success and "our education system has failed us," claiming that his company has done a better job at preparing young people for careers that involve manual labor and decision-making than any vocational education outlet in the Pass area does.
Mt. San Jacinto College President Roger Schultz addressed Lawrence's concerns, acknowledging "We need to review how higher education is being delivered" in the Pass area to cater to students who are not geared to taking on years of traditional four-year college education debt and simply want vocational training to find a decent-paying job.
"We can do a better job showing we have an educated workforce, and an ability to bring students in that have opportunities to become economically competitive," Schultz said. "There are a lot of undereducated adults in the workforce who need to be retrained."
Schultz suggested that the Pass area's communities are stronger if they stand together in being a force expressing needs to the likes of Sacramento: representatives of several towns, rather than just from Beaumont alone, for instance, would have a greater impact when applying for assistance or legislation than if a town did so on its own.
John Weeks, owner of a couple of businesses in Banning, including the nonprofit Museum of Pinball, expressed his disillusionment that "the permitting process is mysterious for a regular person" when it comes to paying fees for building expansion and modifications.
Unlike big businesses such as Pardee Homes, which he assumed have teams of people who can specialize in just handling permits for projects, an individual like Weeks does not have all the institutional wisdom needed to navigate a city's building permits and mastering the codes and ordinances.
He suggested having liaisons at the city provide expedited services to assist with the permitting process, to encourage more developments to consider the Pass area.
County Supervisor Jeff Hewitt said, "We all agree: we want safe neighborhoods, great schools and a chance to thrive in the private sector. We need to put pressure on government and listen to the pissed-off people like Mr. Lawrence," and need to change the way the California Environmental Quality Act is used, since Hewitt said "CEQA is being weaponized" to prevent growth and projects from moving forward.
The program included a couple of panel discussions moderated by Banning school board member and past mayor George Moyer, who offered a series of questions that panelists then responded to.
Panelist Peter Pitassi of Rancho Cucamonga-based Diversified Pacific Communities offered updates on his company's "optimistic" perspective that development projects by his company are in the works.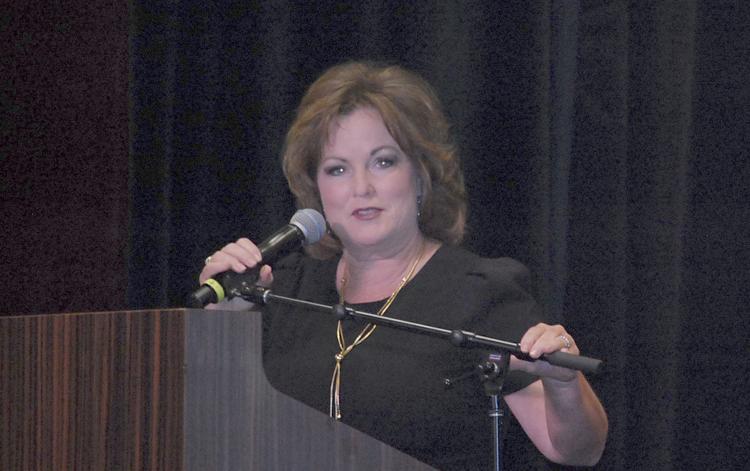 Senate Republican Leader Shannon Grove lead the keynote address, telling those assembled that "We need to overcome the political wall and just be Californians," and also made a quip about the constraints of CEQA.
As a business owner, she believes that more entrepreneurs should experience running for office, because when they make decisions in a state that imposes much from its business climate, "We get it," she said.
"All we want to do is give someone a job and an opportunity to succeed" as a business owner, Grove said.
Reako Davis, director of operations for A Greater Hope Foundation, a foster services organization, was among those at the summit.
"It was wonderful to see so many members of our community united together in meaningful conversations about bettering the Pass area for all," she said.
Sen. Mike Morrell, also in attendance, said, "I appreciated that one focus was on the housing shortage and what it means for first-time homebuyers," he said. "Government — mainly unelected bureaucrats — have purposely played a role in keeping supply down. Our company cannot thrive if families are paying more than a third of their income on housing." Further, he added "After listening to the business community and their challenges in California, it reinforces my resolve that these are the kinds of reforms we need at the state level, and I will continue to work toward that end."
Staff Writer David James Heiss may be reached at dheiss@recordgazette.net , or by calling (951) 849-4586 x114.