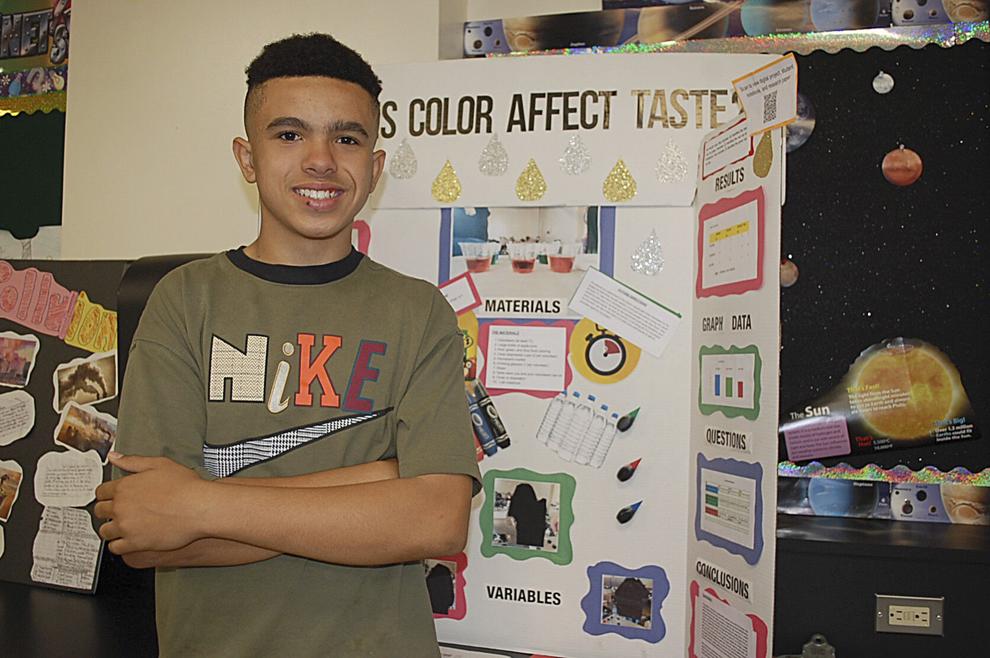 BY DAVID JAMES HEISS
Record Gazette
Seeing colorful foods, particularly "vibrant" ones, may make them seem more succulent, according to Javonté Bohannon, an eighth-grader at Nicolet Middle School in Banning.
His exhibit at this year's district's science fair, "Does Color Affect Taste?" won him first place in the individual division.
Javonté added food coloring to cups of apple juice and water, and had participants determine which color — red, blue or green — seemed to stand out.
"Some people have different types of taste buds, which change as they get older" he discovered. "Younger people like sweet and sour, and pick brighter colors. I think they associate green with green apples and sour apples, and red with red apples, and blue with raspberries, blueberries and grapes."
For "older" people, foods that are sweeter or sour "don't appeal right away," according to Javonté, who used 11 acquaintances as guinea pigs.
Based on his assessments, blue seemed to be the most popular, which surprised him, since he "thought red would be the flavor that would be preferred."
Javonté, who aspires to study biology at the University of California, San Diego ("because it's by the beach"), says that the types of flavors people associate with reflect personality: sour-craving folks are braver, while sweetness matches people who "are nice and hyper."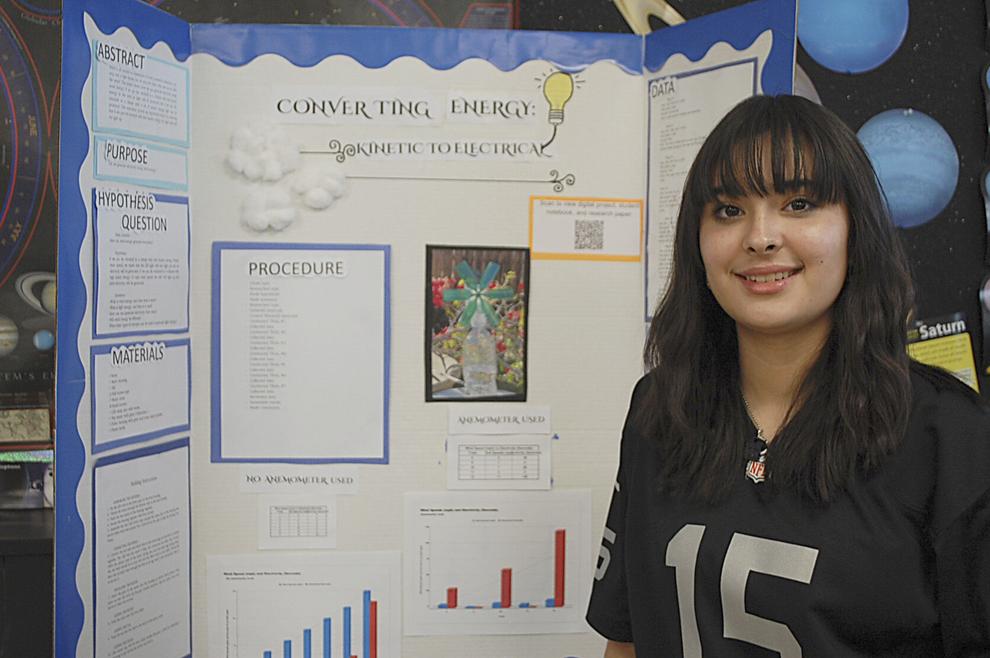 Kaylie Pendleton, an eighth-grader at Nicolet, came in second place in the individual division with her experiment "Converting Energy: Kinetic to Electrical."
She built a turbine from a science kit provided by her teacher Adrienne Griffith, and within 15 minutes had a contraption designed to test whether kinetic wind energy could convert into electricity and light up an LED bulb.
On calm days where wind seemed to barely exist, to super windy days at her home in Banning, she proved that higher wind speeds definitely conducted electricity.
"There were days when the wind was low, and created lower kinetic energy, and there were days when it was crazy and I immediately went outside" to do some testing.
Over a dozen occasions she tested how long the air could keep the bulb lit up.
Kaylie aspires to study engineering and radiology, and says her dream school is the University of Redlands.