Most people probably will not take issue with Mrs. Smith giving a consoling hug to a kindergartner who just fell on the playground, or a reaffirming pat on the head for that elementary school kid who proudly shows off their report card boasting straight As.
However, if the hypothetical Mrs. Smith starts exchanging private texts between students without parental consent or knowledge, or swings by to visit them at their home (or have the student visit them alone at the teacher's home) when parents are not around, there will likely be consequences.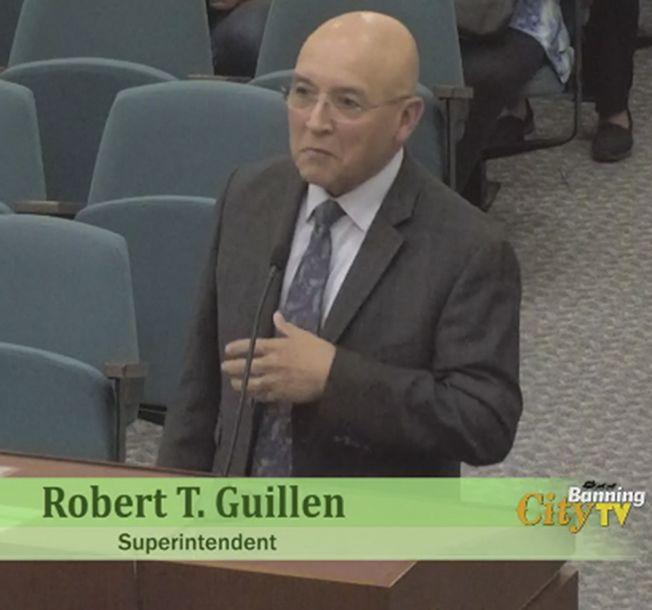 The local school boards have been updating their rules to solidify what school personnel should understand when it comes to "Maintaining Appropriate Adult-Student Interactions," the policy being enacted in the Banning and Beaumont school districts.
Tuesday evening the policy, which has been worked on for the past year by a committee, received a first reading by the Beaumont school board.
The board policy, No. 4119.24, is the same in both districts; Banning's conducted a second reading of its policy on Sept. 25.
Banning's superintendent Robert Guillen felt that the consent to item was important enough receive special attention, and had the item brought up specifically for discussion.
"There are no excuses for sex abuse in Banning schools," he declared.
"The issue of inappropriate relationships or behavior between school district employees and students has created incidents that have been happening not just in California, but across the United States," Guillen said. "In California alone, there were 33 sex-related revocations that occurred through September."
According to statistics he listed off, there were 98 through 2018, 52 such revocations in 2017, and 68 in 2016, for school district employees losing their jobs over inappropriate actions in or outside classrooms.
"These things do happen," Guillen said, and such activity is not limited to teachers, he pointed out: they involve classified employees — those who do not specifically teach — and can include janitors, food service workers, or bus drivers, for instance.
He pointed out the headaches in Redlands and Barstow from the past few years, where those districts have students who are recovering from sex-related incidents involving employees.
"Where you don't have these policies in place, that is where you get in trouble," Guillen warned, "where you hit the large settlements, sometimes not just once, but two or three times" in the same district within a couple of years of each other.
Guillen explained that school districts are only shielded so much from lawsuits by insurance.
Beyond insurance payouts, the rest quickly can drain a district's reserves, intended for emergencies, and, Guillen noted, can cost millions of dollars in such settlements.
According to Shawn Mitchell, assistant superintendent of Human Resources for Beaumont Unified School District, "All employees are mandated reporters and are trained to look for signs of abuse, and are required to report incidents to authorities. That has been the law for a long time."
The new board policy being implemented in Beaumont and revamped in Banning "provides clear guidelines as to what those boundaries" between students and employees are, Mitchell says.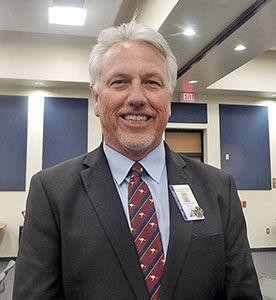 Until recently, moral authority in Beaumont has been governed via the board's policy reflecting "professional standards," according to Mitchell.
Superintendent Guillen took time to explain that the district also wants to be careful about employees who may "groom" students, winning them over by catering to the parents (or the student) with special favors, gifts, calling them by pet nicknames — in order to gain a student's or family's trust.
Guillen gave a stern warning at the school board meeting from the lectern.
"I am point blank with our administration and all employees that, if you know about sexual abuse and you do not report it, I'm going to make sure our insurance carrier does not defend you. You are going to be on your own, since that is a violation of the law."
Banning and Beaumont have had to deal with child predators in the past few years.
In fall of 2017 Beaumont High School English teacher Samantha Lee Ciotta of Banning was arrested for having a sexual relationship with a 16-year-old male student for several months at her home and in her SUV.
A couple of weeks later another Beaumont High School English teacher, Christina Mei Jacobson, was arrested on suspicion of sexual abuse of one of her female students who was under the age of 16 "at or near her Lake Arrowhead home."
In April 2018 former New Horizons High School principal Sean Michael McMurray was taken into custody in Yucaipa after being charged with sexual battery and felony charges of performing lewd acts on a boy who was not a student in Banning.
McMurray had already left Banning and was serving as principal of March Mountain High School in Moreno Valley at the time of his arrest.
Former Dean of Students at Nicolet Middle School in Banning Charles Patrick Mayer of Menifee was arrested in August 2018 after sending nude photos of himself to a law enforcement decoy and agreeing to meet what he thought would be a 14 year-old boy and take him back to his residence for the evening.
Staff Writer David James Heiss may be reached at dheiss@recordgazette.net , or by calling (951) 849-4586 x114.