Regional colleges have been included among U.S. News & World Report's 2021 rankings of graduate schools.
The University of Redlands with is speech pathology program and its School of Education, as well as California State University, San Bernardino's programs in business and fine arts, among others, received rankings this year.
Loma Linda University School of Medicine did not participate in the magazine's survey and is not ranked.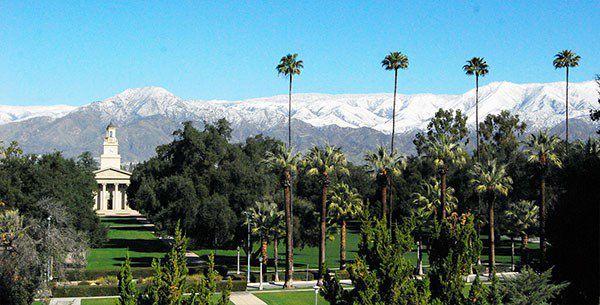 The magazine rankings listed CSUSB's Master of Fine Arts, 178 of 272; Master of Public Affairs, 117 of 274; and part-time MBA graduate programs, 158 of 272.
"It's always a great honor to see CSUSB listed among the top academic programs in the nation," said university president Tomás D. Morales. "The grad school rankings from U.S. News & World Report are a credit to the incredible dedication and efforts of our faculty and staff who work to ensure CSUSB students receive an education that is second to none."
In the rankings, CSUSB tied with 14 other institutions for public affairs; seven others for part-time MBA; and 13 others for Master of Fine Arts.
The University of Redlands ranked 196 out of 255 schools of education, and 132 out of 261 speech pathology programs nationwide in a 14-way tie along with California State University-Fullerton, Hofstra University, Idaho State University, Indiana State University, Misericordia University, Missouri State University, Northern Arizona University, Radford University, Texas Woman's University, University of Texas-El Paso, University of the Pacific, University of Tulsa and University of Wisconsin-Stevens Point.
According to U.S. News & World Report, the Best Graduate Schools rankings are based on two types of data: expert opinions about program excellence and statistical indicators that measure the quality of a school's faculty, research and students. The data for the rankings comes from statistical surveys of more than 2,081 programs and from reputation surveys sent to more than 24,603 academics and professionals, conducted in fall 2019 and early 2020.

To gather the peer assessment data, U.S. News asked deans, program directors and senior faculty to judge the academic quality of programs in their field on a scale of 1 (marginal) to 5 (outstanding). In business, education, engineering, law and medicine, U.S. News also surveyed professionals who hire new graduates. The schools supplied the names of the surveyed professionals.
In September 2019, U.S. News & World Report listed CSUSB among the top universities in the western region in its 2020 rankings of the top colleges and universities in the United States.
California State University, San Bernardino was ranked 41/113 among the Best Regional Universities in the West; 22/46 among the Best Value Schools Regional Universities West; 17/42 among the Top Public Schools Regional Universities West; 9/56 in Social Mobility Regional Universities West; 292/504 in Undergraduate Business Programs in the nation; and 110/210 in Undergraduate Engineering Programs in the nation at universities that don't offer doctorate degrees.
The complete rankings are available at U.S. News & World Report's "Find the Best Grad Schools" website at https://www.usnews.com/best-graduate-schools.