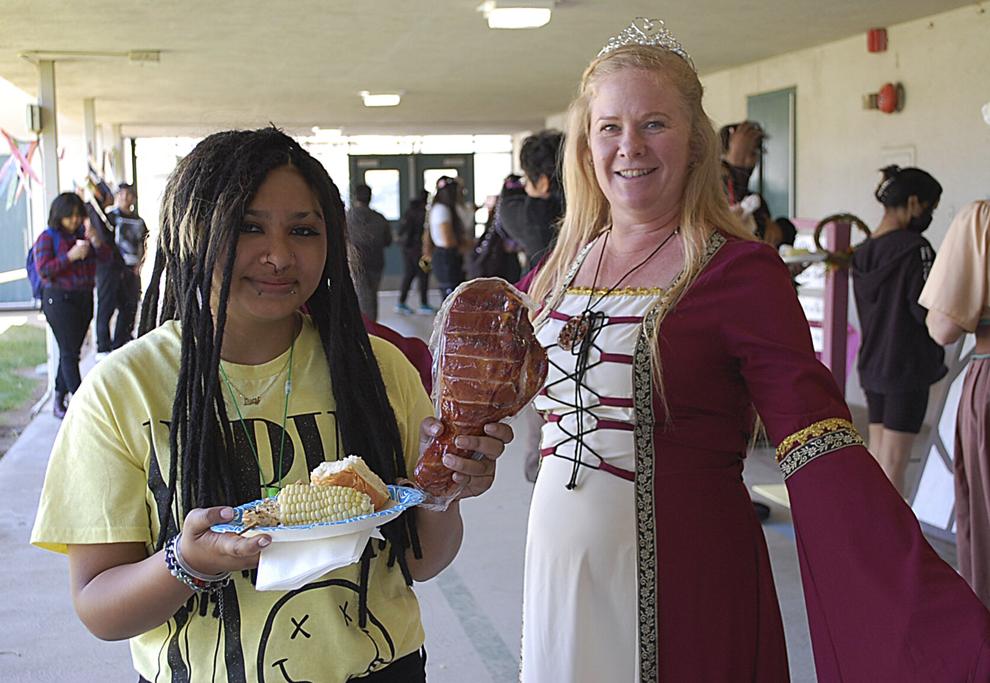 BY DAVID JAMES HEISS
Record Gazette
Sabers were rattled, and fists were molded; crests were (re)created and medieval experts were researched for the student renaissance experience that emerged at New Horizons High School in Banning a couple of weeks ago.
After several minutes, students were ushered on to the next station, or event, or program, with the ringing of a hand bell by Principal David Sanchez.
Students participated in a maypole dance.
Ahead of the event, students researched mathematicians, and wrote papers on Shakespearean sonnets—and composed some of their own, the end products of which were on display along the cloistered walks surrounding the campus's quad.
A fencing demonstration conducted by members of the Desert Fencing Academy of Palm Desert.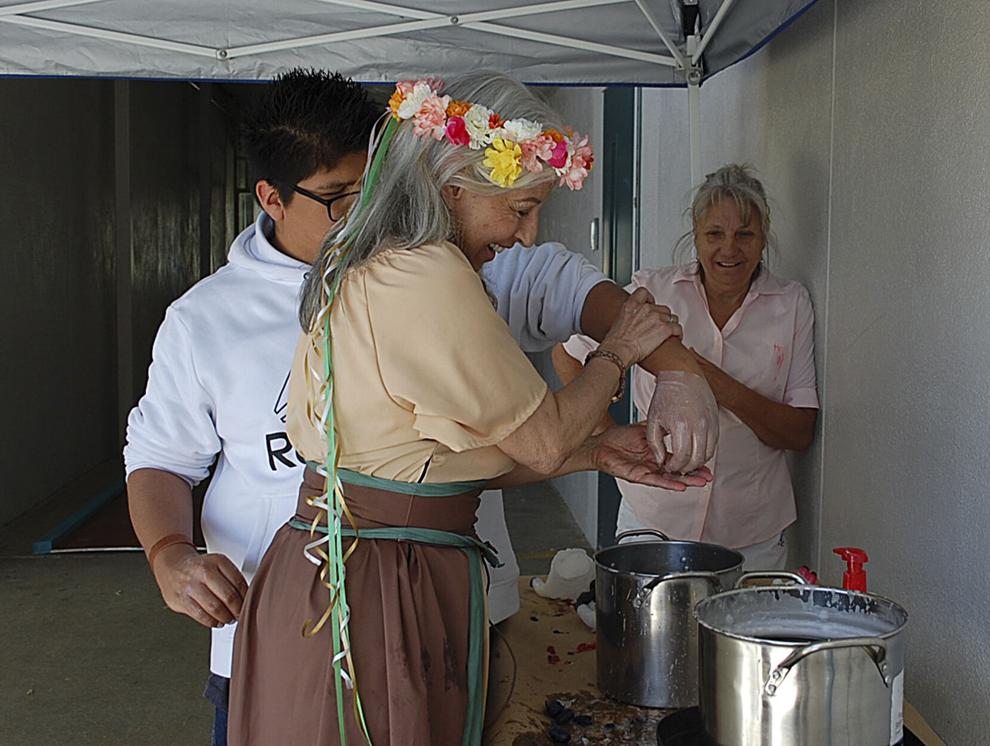 The renaissance experience was certainly new to Ania Smith, a junior who helped paint some of the decorations, including a medieval-themed board with attire from the era, cut out to let people put their faces through for photo opps.
"It's something new. I've never experienced this before," Smith said.
Students in James Waedekin's English classes researched coats of arms, and incorporated elements of what they learned into creating their own designs of coats of arms, shields and crests.
Crests were divided into "charges," or segments of the coats of arms.
His students also studied "hints of Shakespeare" and created their own sonnets.
The renaissance festival was the brainchild of retiring teacher Darlene Purcell, whose math students studied engineers and mathematicians of the medieval period, such as artist Leonardo Da Vinci and architect-sculptor Filippo Brunelleschi.
Junior Arleen Martinez said that helping develop the event made her some new friends, some of whom volunteered on its planning committee.
She discovered that preparation "took a lot of time."
With the onset of COVID-19, "We don't get to see kids that often, so this was fun."
Recreating some activities required committee members to research videos on YouTube.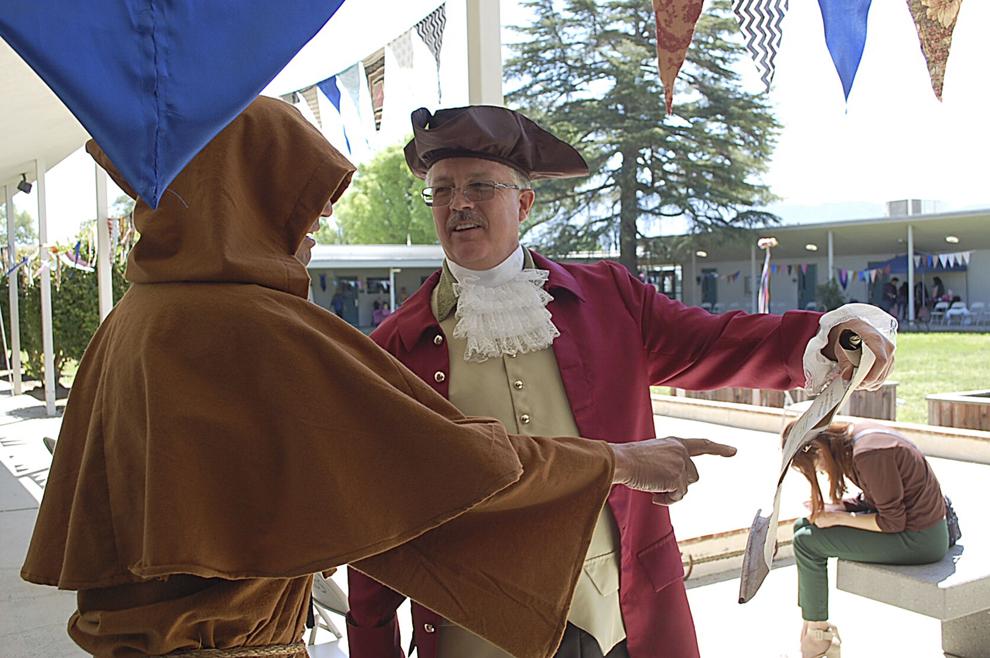 Junior Autumn House explained that the dance was different, but authentic.
"It was cool to see what it was like," she said.
Students who are on track to graduate on time and are caught up in credits were entitled to take home a smoked turkey leg, and were given tickets to exchange for those as they picked up their lunch.