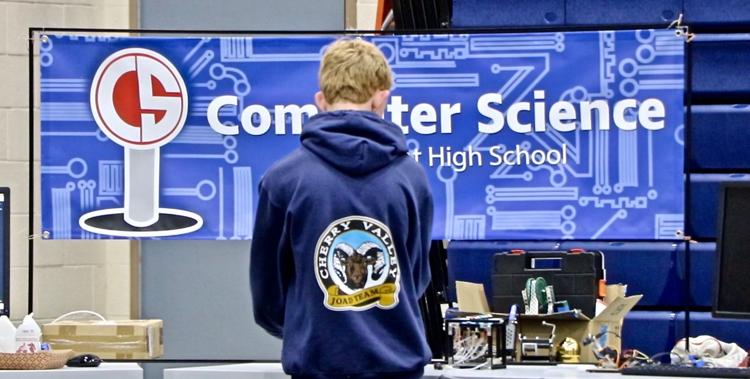 BY JULIE FARREN
Record Gazette
In just under a decade, Culinary Arts program students in Beaumont have created countless food presentations for the Friday night football games, Rotary, senior citizen lunches and Career Technical Education showcases.
The popular program has flourished under Ross Carter, who founded Beaumont High School's Culinary Arts program in 2010.
Carter has departed Beaumont Unified School District to pursue other career ventures.
His last day was March 20.
He received the OK from the school district to leave two months before school ends because his wife, Thatcher Carter, is an English professor at Riverside Community College and is spending three months in Spain with 16 of her students and another professor to study abroad.
Carter, who was employed at the high school and also by Riverside County Office of Education, requested the time off a year ago so he could join his wife on the trip.
The Culinary Arts program is focused on 11th- and 12th-graders so they can learn cooking and catering.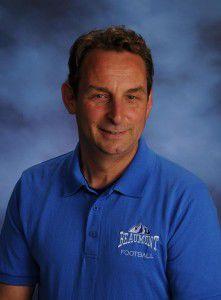 Carter taught four cooking courses and a catering class at the high school.
He was a Beaumont High School teacher for nine years.
Carter has been proud of his students over the past nine years and said two of them have gone to cooking schools. He said that he will miss the work and his students. "It's really bittersweet," Carter said.
Nicole Calderilla, who teaches sports medicine and emergency medical responder classes at Beaumont High School, will succeed Carter as the CTE department chairwoman. Calderilla had been partnering with Carter since January, transitioning into her new role.
Calderilla is also employed by RCOE. She teaches several classes at the high school, and looks forward to her new role as CTE department chair.
"I'm excited just to be more involved and really make sure that CTE and the department members have a voice," Calderilla said.
She also was curriculum chairwoman for the sports medicine department at RCOE for a year.
The Career Technical Education department is an opportunity for students to get a head start on college and careers through courses that offer life skills such as math, science and writing, leading to jobs such as chefs, restaurateurs, food scientists and cooks.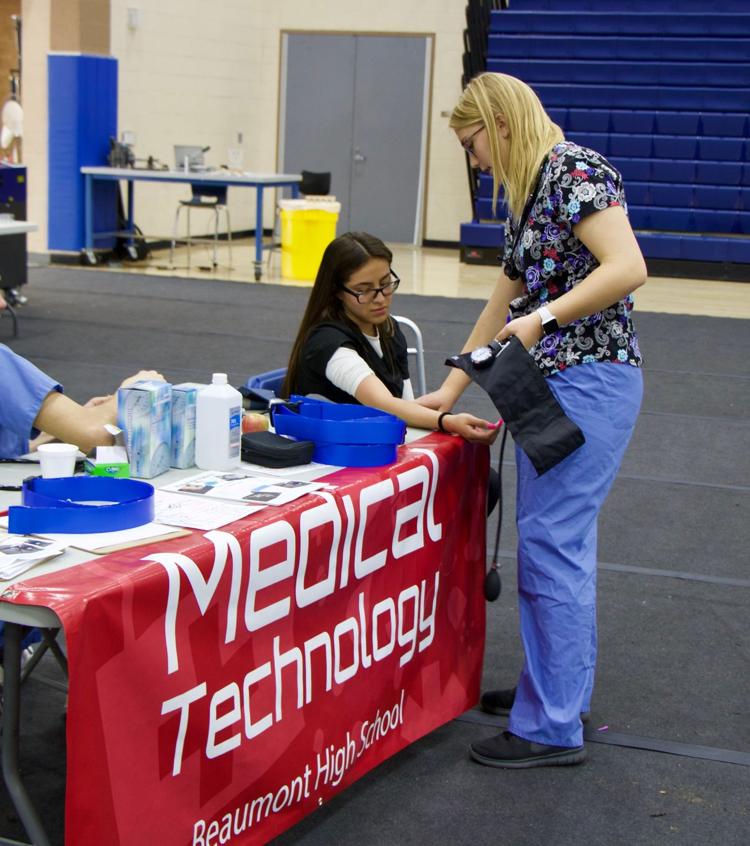 CTE held a showcase at the end of February at Beaumont High School, offering students an opportunity to view different careers such as medical technology, engineering, arts, media and entertainment, business and finance, and hospitality, among others.
This school year, more than 1,000 Beaumont High students enrolled in career technical pathways.
"These classes are really important for students not only to find out whether they're interested in a career, but also to find out whether they're not interested in a career," said Christine Gonzales, medical technology instructor at Beaumont High.
Students from San Gorgonio Middle School and Mountain View Middle School traveled to the high school to learn about the different career paths.