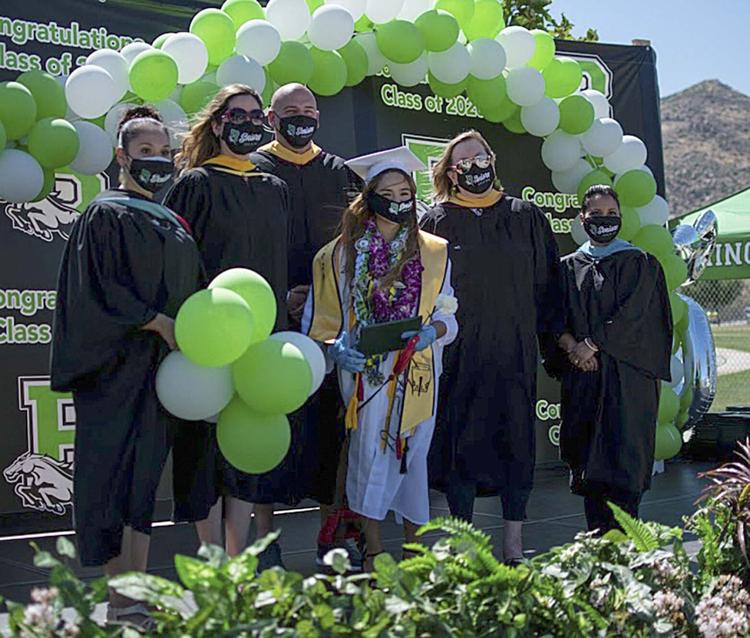 After all 177 seniors had had the opportunity to drive up and collect their diplomas, Banning High School principal Matt Valdivia issued messages of congratulations to his Broncos community.
"We took the proverbial punch to the gut with the official news that the COVID-19 pandemic closed all schools. This left us reeling about a totally unknown and extremely scary public health and safety risk and an uncertain future about a great many things, including the service in the education of our youth at the most critical time of the school year," his message reads.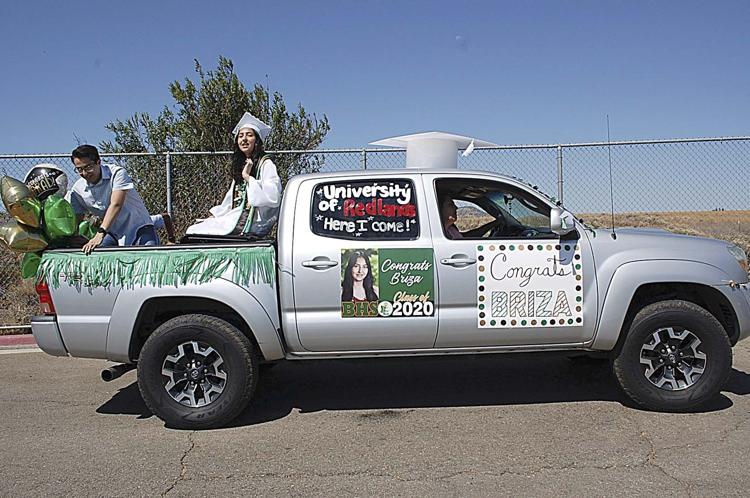 He reported on year-end activity that supplanted traditional programs, from the citywide vehicle parade to highlight graduates, a plane that flew above the campus with a trailing banner congratulating the Class of 2020; and the VIP Bronco-strong green carpet that welcomed graduates as they accepted their diplomas from the school board as Pomp and Circumstance blared in the background.
Valdivia's message listed a number of organizations and individuals who made the end-of-year celebration a success, and concluded by stating "I am blessed, I am privileged, and I am honored to work alongside each of them."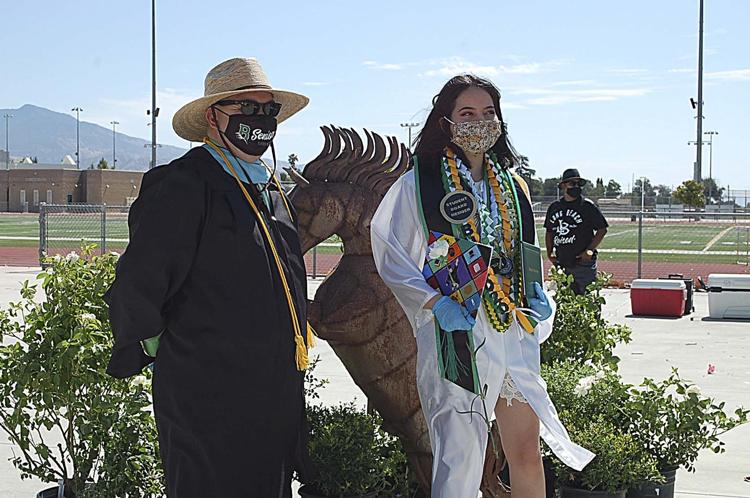 Banning's new superintendent Natasha Baker, observing her first Banning High School graduation ceremony, also issued congratulatory statements to the community.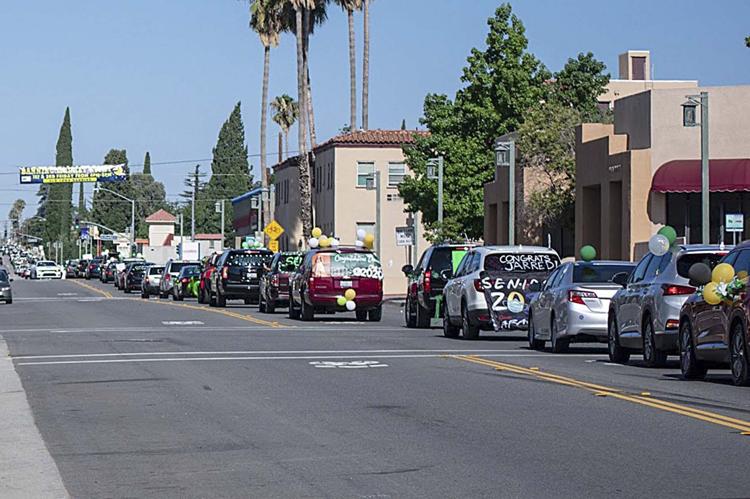 "Congratulations to this year's senior class! Yesterday, our vehicle parade and drive-through graduation demonstrated enormous support for our exceptional young leaders who are embarking on their life's journey prepared for the future due to our fantastic staff, phenomenal families and engaged community," Baker's message reads. "As we celebrate the Class of 2020 who are living examples of greatness, we are also focused on developing a roadmap for staff and students to return to school and work safely."