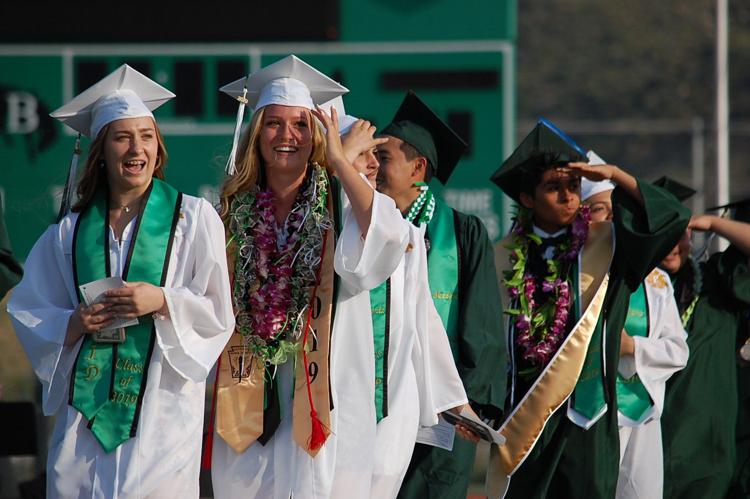 According to Banning High School's valedictorian for the Class of 2019, "There were lots of ups and downs. It wasn't always easy, it wasn't always fun."
"But the moments that were fun, were memorable," according to Niko Vanden Heuvel, who simultaneously took classes at Mt. San Jacinto during high school.
"Fun moments" that stand out for Vanden Heuvel include playing cards with friends during lunch, and chatting with buddies along the sidelines during PE class.
In his address to classmates, Vanden Heuvel said, "It's been stressful and overwhelming at times. I'm sure many of us here today have experienced similar hardships during these four years, but we did it. We're here today — all that dedication and work that every one of us put in has led to now."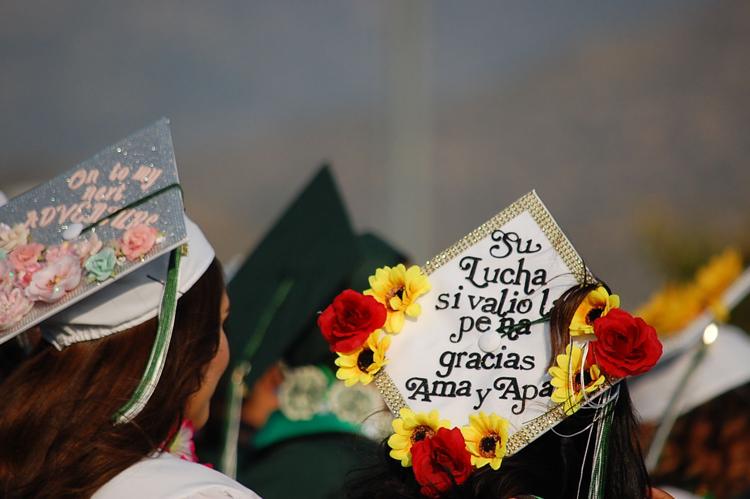 He expressed appreciation to his friends and to his parents (his father David taught English and history in Banning for 30 years) for helping him get through school.
Vanden Heuvel will study computer science at the University of California, Santa Cruz.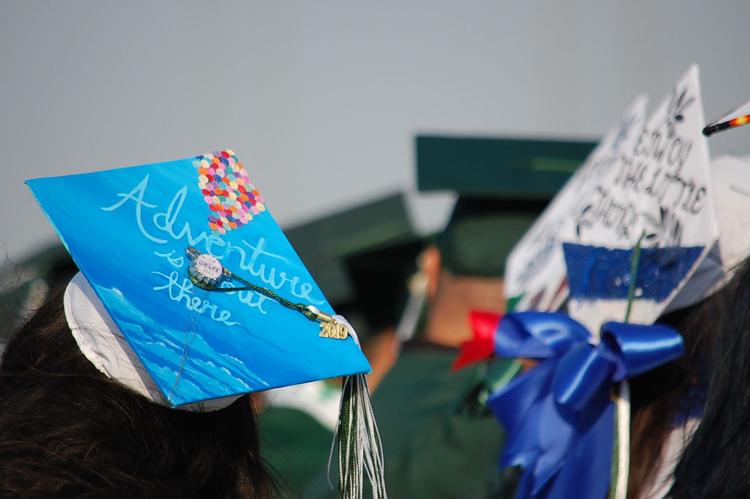 Salutatorian Dean Osilla singled out faculty members (Mark) Kline "for being an inspiration … due to countless stories and quips throughout class"; Mrs. (Cathy) Potter for "being a great teacher" who demonstrated genuine interest in his learning; and Mrs. (Allison) Roberts "for being an overall great teacher, for being sympathetic, and opening my eyes to work even harder."
He gave a shout out to his family for their support.
Osilla will study material science at the University of California, Irvine.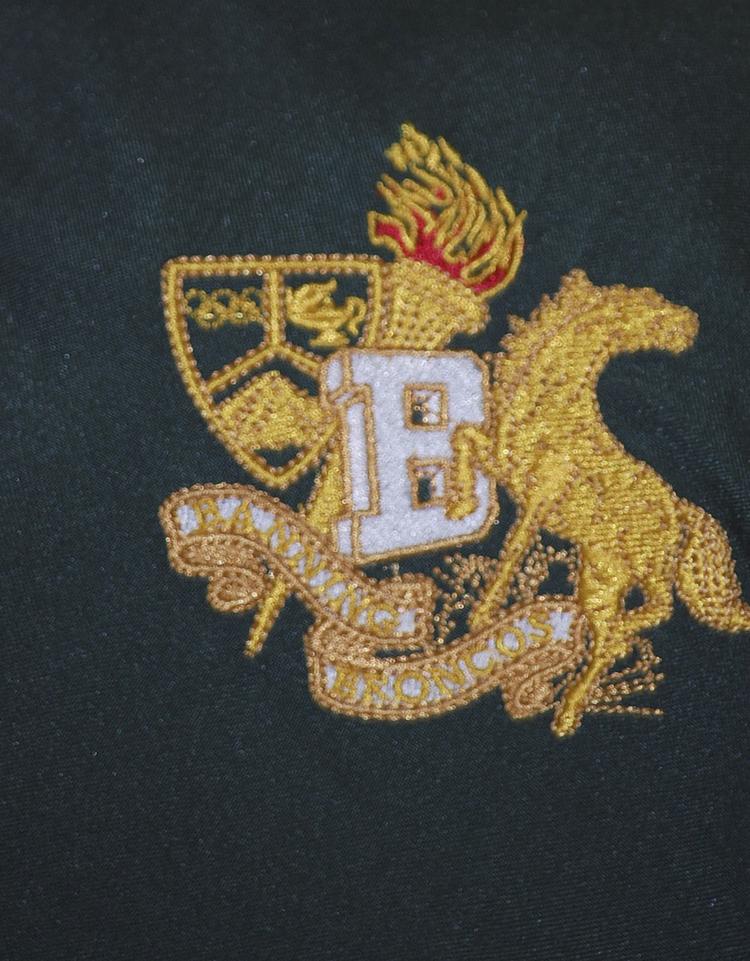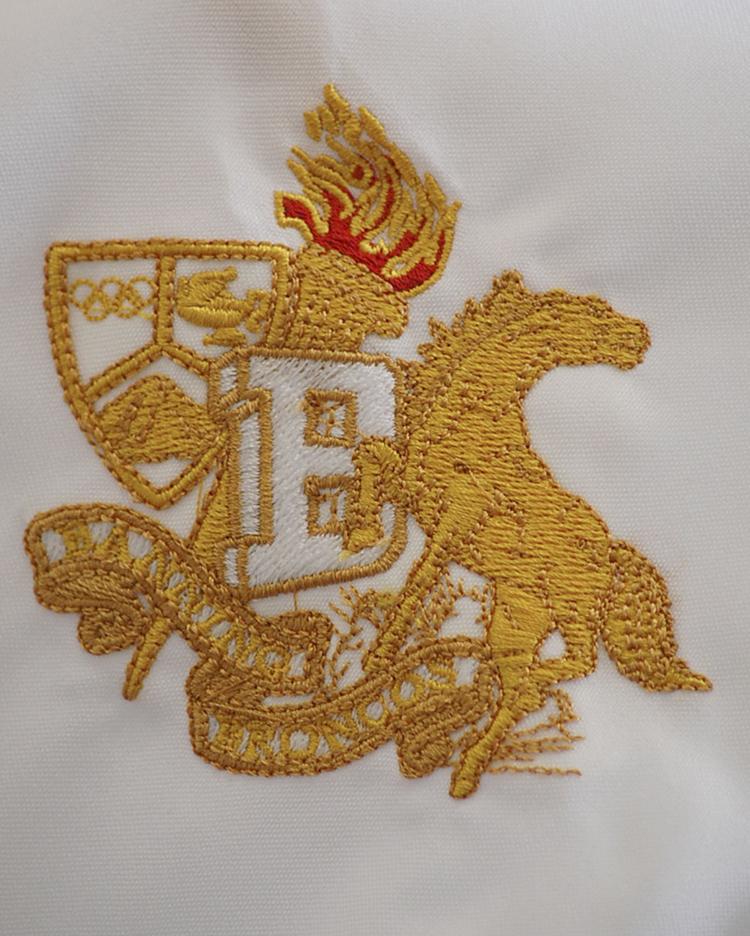 There were 209 students slated to receive diplomas during commencement last Friday night, according to Activities Director Sean Molloy.
Some had struggles to overcome in order to graduate on time.
Hiya Intwala, who wore a green lei and a stole signifying that she had participated in the school's Academy of Business and Technology, moved to California her freshman year after having been in New Jersey shortly after having emigrated from India in 2013.
"It was hard because English wasn't my primary language," she said.
Gujarati was.
Yet, this year, she proudly boasts, "I achieved my proficiency in English," and was named Student of the Month in January, and the Academy of Business and Technology's Student of the Year.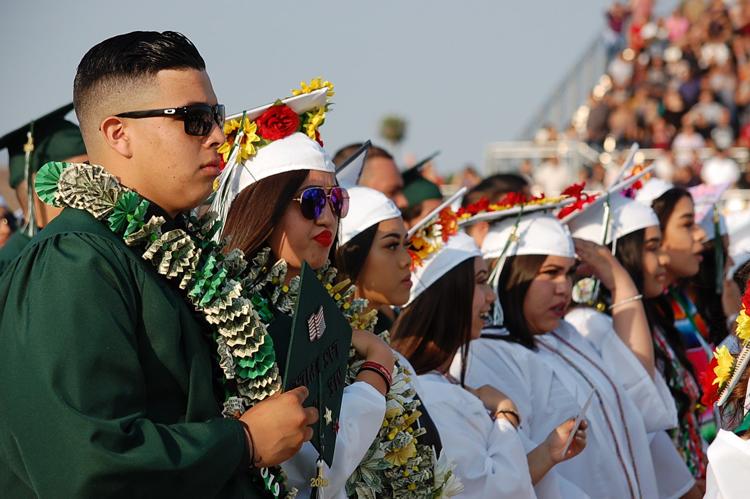 "Everything stands out here" at Banning High, where she played varsity tennis, participated in the Interact Club, and was an office assistant for principal Matt Valdivia. "If I hadn't moved to Banning High School, I wouldn't have grown so much."
After graduation, she plans to move back to New Jersey and eventually enroll either at Princeton University or California State Polytechnic University, Pomona to study aerospace engineering.
Edgar Caballero said, "I'm looking forward to getting this chapter over with. I didn't like school."
He plans on attending a trade school to become a forklift driver, he said.
Kamren Davis moved to Banning in eighth-grade.
He said that he did not know anyone, and was discouraged and did not focus on his schoolwork.
"My counselors told me my junior year that I was behind" by more than 100 credits, Davis recalled. "My teachers and counselors stuck by my side — and my parents, they were a big influence — helped me to graduate."
He plans to become an engineer through the Army.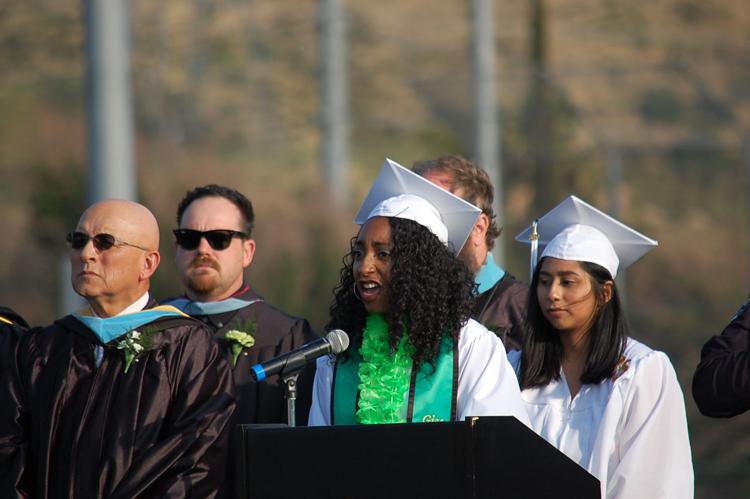 Carlos Martinez, graduating with a Seal of Biliteracy, wearing an Advancement Via Individual Determination stole, a red cord signifying participation in Duel Enrollment, and a black one representing his Seal of Biliteracy and Seal of Multiliteracy, said "I'll definitely miss the teachers who supported me through all the hard classes I took. It would not have been possible without them," and singled out biology teacher Cathy Potter and English teacher Caitlin King for kudos.
The first in his family to graduate from high school, Martinez will study nursing at La Sierra University.
Guadelupe Garcia Torres was only at Banning High for her senior year, having transferred from Arizona.
"A few weeks ago I got into a car accident, and was afraid I wasn't going to finish" high school on time," she said.
She ended up missing just one class, and will take a year off before entering college to study psychology.
Cindy Phavong graduates seventh in her class, and has not declared a major for when she attends the University of Redlands next year.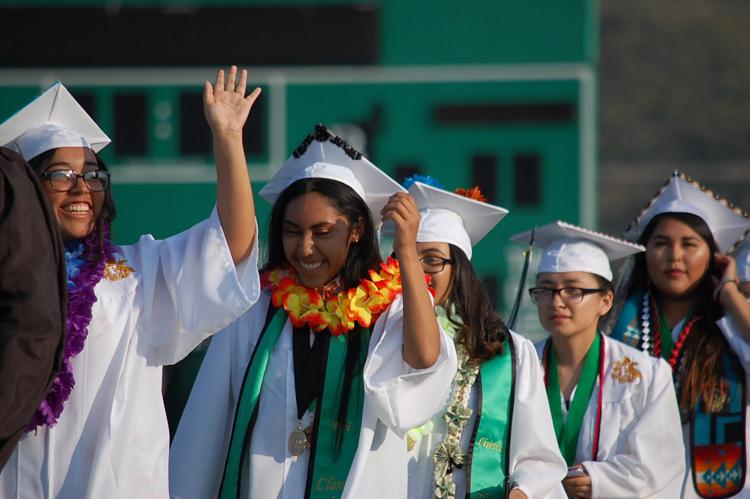 Banning High School "was enjoyable. I got to meet my very best friends."
She was decked out in an AVID stole, and a National Honor Society stole; she had a red Dual Enrollment cord, and a yellow honors cord.
She expressed appreciation to biology teacher Potter, as well as counselor Joanna Soto, and English teacher Cheri Veilleux as faculty standouts during her high school years.
Giaa Hall, who sang the national anthem to kick off commencement exercises, participated in Dual Enrollment.
She said high school "was interesting, and I enjoyed it, but there were a lot of things to get used to," she claimed, such as having advanced English classes online and adjusting to a new band director.
Hall played trumpet in the marching band.
"I'm definitely going to miss Friday night football games," Hall said.
She will study criminology at the University of La Verne.
Commencement speeches from Banning High School's graduation are on the net at www.recordgazette.net .