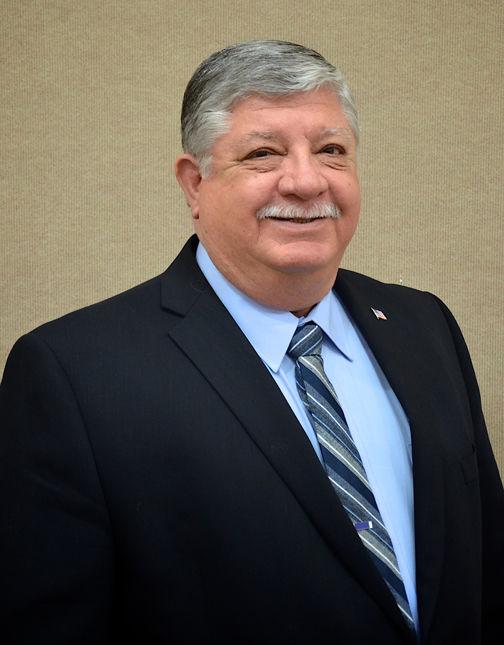 At the Feb. 11 Banning city council meeting, resident John Hagen spoke up about an alarming development regarding his friend and former council member Don Peterson, whose property was allegedly burglarized recently.
Hagen reported at the time that the Police Department never responded to the call.
"It appears that the watch commander just arbitrarily canceled the call," Hagen said. "Don feels it's paycheck for the headaches that he caused everybody here. I would hate to think that's what's happening. I can understand if they were busy," he said.
He said that in Hagen's 30-year career in law enforcement, "When we get a call, we might have a delayed response, but we will respond."
Police Chief Matthew Hamner took a moment to address Hagen's comments at the city council's request.
"I did receive an e-mail from Peterson, forwarded to me from the city," Hamner said. "There was a call to his house that wasn't responded to, that's absolutely correct. We're looking into it" and assured that there would be a "more appropriate" response pending his department's investigation.
"I, too, have been in law enforcement for 30 years. Calls sometimes get dropped or missed," Hamner said. "It happened, but it's not what should have happened. So when it does happen, we look into it and try to make sure it doesn't happen again, and correct it."
Hamner could not clarify at the time whether there was a system failure or a personnel failure as to why the call was not responded to.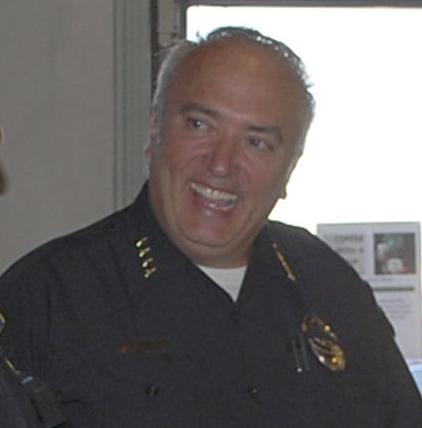 Peterson provided the correspondence he sent to the city that explains that, at 4:03 a.m. on Feb. 7 an activation signal for the front door of his residence on 22nd Street was received by Protection 1 alarm services.
"Unfortunately, I was not at the residence and due to the large number of burglaries in that area, I asked the Operator at Protection One to notify the Banning Police Department," Peterson's message stated. "The Operator said she would notify Banning PD and call me back if the PD discovered an intrusion or an unlawful entry. Since I never heard back, I assumed my residence was secure."
A few hours later Peterson reports that a neighbor called him to report that the gates to Peterson's property were opened, as was the door to his utility trailer.
At Peterson's request, another local resident was summoned to check on his property; she discovered that his utility trailer had been moved and the lock that secured its door had been cut and was found on the ground.
She also reported back to Peterson that the chain and lock that secures his south gate had been cut and was laying on the ground, and the front door to his guest house had been kicked in, causing damage.
Shortly after 8:30 in the morning, Peterson called the Police Department to report the burglary, and learned that no one from the department ever responded to the alarm.
"Learning this information is upsetting to say the least," Peterson's message to the city states. "At 4:00 a.m. are the Officers soooo busy that they can't respond to a burglary in progress, or is this another way to retaliate against a former Council Member and adversary? I also learned that this call came in at shift change, I know that and the burglars most likely know that as well. Nevertheless, I am still a Tax Payer in the City of Banning, and a very large one at that. As a land and property owner in the City of Banning, I consider this failure to respond to be a dereliction of duty, incompetence and unbecoming of any Police Department."
Peterson requested an investigation into the matter.
Peterson mentions in corresponded with the Record Gazette, "Even if the Units were on another call of higher priority, the pending calls will be stacked then dispatched to a clear unit. However, in this case my call was round filed. I don't want to believe this is some type of retaliation, but then again, we don't know that. My house was being burglarized and our Police Department kissed the call off."
Since there is an investigation ongoing, the city was limited in how it could respond to questions from the press.
"When all the information regarding what happened" is collected, the chief "plans to provide a detailed report," City Manager Doug Schulze told the Record Gazette. "The BPD has received a very high number of false alarm calls for this particular property," and reported that "a small tool" had been taken from a storage shed on the property.
The Police Department had not provided any further statements since Chief Hamner's remarks at the council meeting in time for this story.
Reacting to the chief's council meeting remarks, Peterson told the Record Gazette "Evidently, the PD made errors and my call fell through the cracks. This is just another sad day for Banning and its citizens."