For the next three weeks the Record Gazette will feature candidate's answers to questions provided to them by the newspaper ahead of the upcoming Nov. 6 election. This week's issue focuses on candidates for Beaumont City Council and the San Gorgonio Pass Water Agency.
Victor Dominguez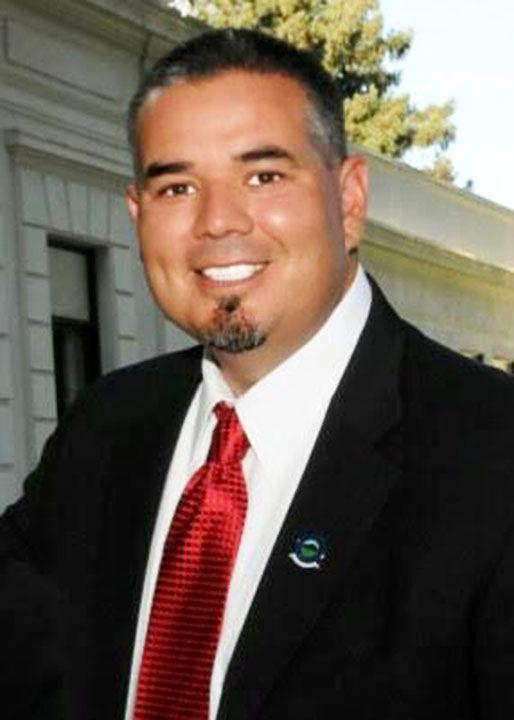 What are going to be the most important issues for the Beaumont City Council in the next four years?
A. Public Safety Services (Police and Fire)  
The Beaumont Police Department has cost the taxpayers of Beaumont tens of millions of dollars in lawsuits as a result of improperly trained officers. Lack of Fire Personnel to cover the entire city, putting our community at risk. I will ask for a proposal from Riverside County Sheriff's and immediately contract with Riverside County/Cal Fire to add more first responders to ensure nobody in our community dies waiting for help.       
B. Infrastructure ( Roads and Traffic Plans)
Work with our neighbors Banning, Calimesa and WRCOG, spend smart dollars in a collaborative way, so we can get better traffic plans and roads for our shared tax dollar. 
C. New Tax Revenue Generated by Business not Property Owners/Community Residents
Embrace New business, adding  revenue to our general fund. Open business up to California`s new recreational marijuana industry. Banning is on track to open up marijuana business and start collecting tax dollars, We (Beaumont) must capture those tax dollars to provide financial relief to our residence to help cover the cost of public safety and infrastructure. Beaumont has the chance to do it right, working with State Officials to create the perfect model that works for the entire community. If left to Banning, they will make a mess of the industry that will overflow into Beaumont placing the Pass area with higher crime and corruption.
How can Beaumont balance its need for new homes and businesses while respecting those who don't want further growth?
A. Simple, stand up to the developers and demand better traffic plans, roads, parks, etc. If you're a developer and you want to build in Beaumont, please do, however, pay your way. The taxpayers of Beaumont will no longer be your personal check book. With this mindset, not all deals will go forward, only the deals that make sense and bring responsible growth with be completed. That is what brings balance. In regards to Business, not all business is good business. Any business that is harmful to our natural resources and our residents health can stay away. 
If you are not elected to City Council, how will you promote your City?
I love Beaumont, and all it has. I will always be a voice against political corruption, just as I was in the past. I will always respect the natural resources Beaumont provides to all the families that call Beaumont home. Most of all, I will always fight to keep corruption out. Why, because Beaumont is my home. Abusing, stealing, taking advantage of Beaumont is like doing it personally to me, and that`s not going to happen without a fight.     
Mike Lara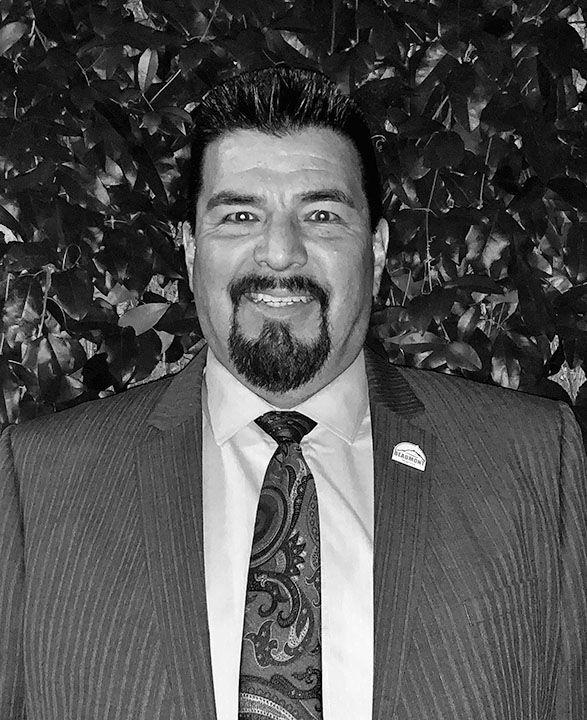 What are going to be the most important issues for the Beaumont City Council in the next four years?
During the past four years, City Council has had to focus on recovering from the  mismanagement of the previous administration.  The next four years can be focused on:
1) maintaining fiscal responsibility which includes preparing our city for any downturn in the economy with securing the proper reserves.
2) providing services to our citizens by continuing to improve infrastructure such as road/traffic conditions and completing the waste water treatment plant.
3) Encouraging and seeking out businesses to open more retail and entertainment opportunities to allow citizens to shop and play locally.
How can Beaumont balance its need for new homes and businesses while respecting those who don't want further growth?
Our city will continue to grow due to the large amount of housing tracts approved many years ago but the biggest concern expressed by citizens is the traffic/road issues and the lack of retail shopping.  With the construction of the Potrero Road project and the planned improvements to Pennsylvania Avenue, I believe it will ease the navigation of our city streets and provide more business opportunities.  While these are important issues, as a lifelong resident of Beaumont, continuing our traditions is without question, to be kept in place.  In turn, I believe our residents would be more welcoming of growth. 
If you are not elected to City Council, how will you promote your City?
There are a number of opportunities available to help promote our city, such as Financial Audit Committee, Planning Commission, and Economic Development Committee.  I've seen a number of talented volunteers within these groups promote our city, but it doesn't end there.  Chamber of Commerce, Beaumont Cherry Valley Recreation and Parks District, Cherry Festival Association, Rotary International are just a few of the other groups like this that all help to promote our fine city.  One of the greatest hidden treasures I always hear about is our people that make us great. What better promotion do you need?
Ron Roy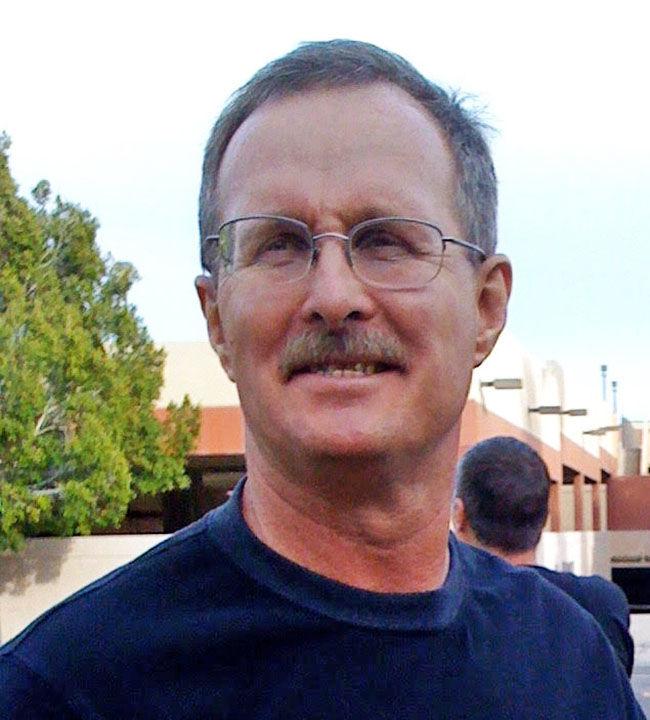 What are going to be the most important issues for Beaumont City Council in the next four years?
QUALITY OF LIFE
As a member of the city council I will fight to protect and preserve what brought people to Beaumont in the first place: The quiet, peaceful neighborhoods, the clean air, and starry nights. The small town feel. I will create a vibrant, village like, city center, and more amenities for our residents. Our current city council is not doing enough to insure that any growth reinforces what makes Beaumont great: iconic. I will change that.
SUSTAINABILITY
I will make Beaumont a 100 percent energy efficient and self-sustaining community, that, not only keeps living here affordable, and saves the city money, but also increases our property values. I support local agricultural practices toward this end. Example: Stater Brothers/Bautista Farms partnership.
BUSINESS CLIMATE:
As a member of the city council, I will be much more selective in seeking out only the highest quality, sustainable new business. Warehouses are not the answer as they bring only low-wage, non-union jobs that are replaced by automation.  Also, given that like everyone else, I want more retail, I will be mindful of changing consumer trends so that new retail makes sense.
TRANSPORTATION:
As a member of the city council I will push for more transit $$$ to completely overhaul our overpasses and streets. We must PLAN to mitigate for noise, congestion, pollution and include "active transit" (bikes, walking etc.) and (as an option) innovative, user friendly public transit.
FINANCIAL:
BUDGET: Beaumont's City Council has put Beaumont's budget and finances on an unsustainable path. Sales Taxes and Property taxes bring in only seven percent each of the cities revenues. One-time-only developers fees are the cities cash cow right now, but this source of revenue is unsustainable. Warehouses bring in very little revenue to the city and are unsustainable.
BORROWING: The city borrows too much to solve its financial problems.
KEEP MORE $$$ IN BEAUMONT: Everyone wants their dollars to stay in the city.
As a member of the city council, I will find ways to fix this mess and keep the money in Beaumont.
2.) How can Beaumont balance its need for new homes and businesses and still respect those who don't want further growth?
The first thing to remember is what brought people to Beaumont in the first place: a quiet, peaceful, clean, rural area where they can come home after a hard days work and "decompress" from the craziness of nearby urban areas. This key attractor is threatened by unchecked growth.  The Council and developers, investors, and financers are not being held accountable here.  
Many residents are concerned that Beaumont is becoming another Temecula with fields upon fields of houses with no open space left. If this continues unchecked, people will leave the city, and rob it of its fabric. The "For Sale" signs don't lie.
Growth pressures are also affecting the city's school system.
Residents are also concerned that creating "affordable" housing will hurt their property values as this implies a form of blight.
Beaumont's government has also failed to attract the RIGHT kind of businesses, caving in to warehouse developers who bring low wage, non union, unsustainable jobs that are ripe for replacement by automation and bring NO revenue to the city, rather than seeking out high-quality manufacturers and firms.
So what will I do?
SCHOOLS: New housing tracts are based on outmoded Specific Plans that don't meet current state standards for new and upgraded school sites and facilities.  Yet the city council and developers are looking the other way and are not setting this as a priority. I will make sure the city asserts itself more to insure that all schools are amply sized, state-of-the-art, and are the envy of the region and meet capacity, and good student-teacher ratios. I will keep "logistics" curriculum out of our local schools and support more sustainable curriculums.  Residents already experience the traffic jams, overcrowding nightmares that result when there's poor school planning. Highly rated schools directly relate to high property values and are a key to attracting new residents. 
OPEN SPACE: As a member of the council I will see to it that the city has ample, not sufficient open space, bike lanes, trails, park resources to retain the cities rural atmosphere. Enforce Beaumont Master Plan of Trails, The Cooper's Creek Trail System, and develop an "active transportation" (bikes, jogging) plan and Parks plan.
HOUSING:
As a member of the city council I will make sure that housing quality becomes a fundamental guideline. The city must insure that all new housing meets high quality and sustainability standards. And this also applies to affordable housing.
Proposed multiple-residential or apartments, including low income, must meet significant quality, minimum square footage and amenity standards as if they are valuable for sale as private residences for any buyer.
If a low-income program is considered it should have covenants and follow "sweat-equity" guidelines in place with successful programs like Habitat for Humanity with the goal of private responsible ownership.
I'm also concerned that the city is doing nothing to address the rising rentals and airbnb.com within existing housing tracts: this can undermine neighborhood stability and safety. Here I would enact strong ordinances holding landlords accountable for rentals with illegal or nuisance activities, and for deferred maintenance.
NEW BUSINESS:
Beaumont has evolved into a bedroom community. Consequently, many residents must commute to work. For many this is not necessarily a bad thing. As noted above, people love the quiet, peaceful neighborly quality of Beaumont.
Since most of the land is housing, Beaumont should not become an industrial town. However, I will see-to-it that the city is very selective in attracting the highest quality new businesses and retail.
As a member of the council I will be innovative, citizen sensitive, and vigilant in developing its few areas zoned for commercial, industrial, and retail. I will keep warehouses out of Beaumont as they are poor job creators and bring unsustainable long-term revenue to the city. 
Also I will develop a vibrant center that allows for culture, entertainment, nightlife and resort resources.
If you are not elected to the city council, what will you do to promote your city?
A theme for this election should be, what is the city doing to protect and preserve what drew people to Beaumont in the first place. I cannot promote the city if it's not doing this.
Promoting the city without first recognizing, and fixing its problems, is not only a fools errand, it's a cover-up.
Beaumont needs someone who can imagine it in an iconic, prosperous, and sustainable way, that preserves its best qualities, and takes action to see it through. I am that person.
Let your voice be heard. Vote for Ron Roy: Beaumont City Council on Nov. 6.
Rey Santos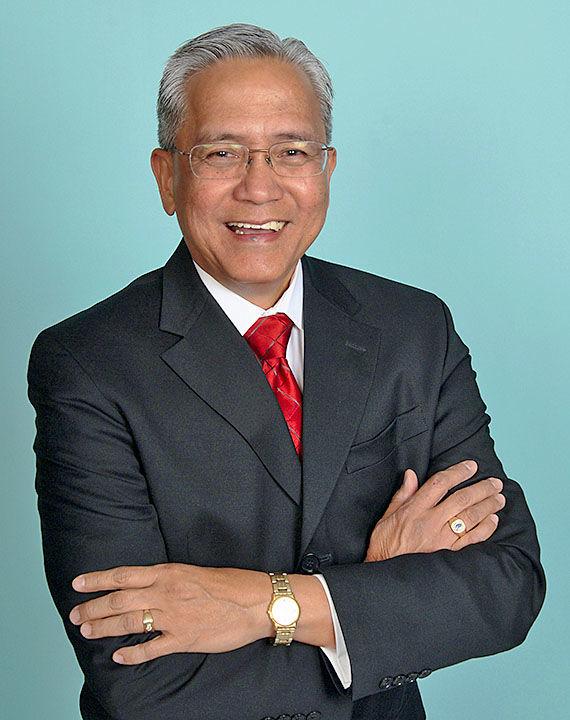 What are going to be the most important issues for Beaumont City Council in the next four years?
As the City of Beaumont is going towards stability on its fiscally balanced budget and progress on residential, commercial & industrial concerns, the most important issues will be the growth and demand on infrastructures of roads, waste water treatment facility and transportation that will service better our community. Retainment of our city's safety _will be a big task without proper planning of the city growth. We must support and implement our law enforcement to the highest standard that could be.
Reputation of the city and the council is a vital element to establish. When we do build and establish good companies/corporations who will start to come into our wonderful city, continue to improve and much controlled CFD funds. Presently the city has a great segregation system of each funds with the professional hard work of our staff and council. I do believe in hard work and it's ahead of us. They believe in hard work. The current council has demonstrated and contributed to this goal of being safe to live and lead to prosperity of this city, which I'm glad to be a part of.
How can Beaumont balance its need for new homes and businesses while respecting those who don't want further growth?
The future is so bright for Beaumont in respect to well planned growth of new residential, businesses, and infrastructure development. Downtown specific plan is the gateway for every citizen of this city to enjoy and be proud of.
In the very near future, to vitalize the entry point of the city from Beaumont Avenue and 10 Freeway, we need to improve the infrastructures such as re-pavements of the old downtown area and create a "pedestrian friendly" atmosphere to entice the residents and visitors to explore and shop locally and will generate city revenue. It will build our commercial base.
Take care and service Beaumont needs. We must promote and build health care establishments within our community and establish higher educational institutions including colleges, stem academics & universities. The growth of the City of Beaumont will be embraced.
If you are not elected to city council, what will you do to promote your city?
Whatever the outcome of this city council election, I'm very supportive to my city since I moved in Beaumont 14 years ago. Volunteered my precious time last January 2016 as a member/vice chair on Finance and Audit Committee. I'm so humbled and proud to be appointed as a new council member last November 2017 of this beautiful city of ours that I can continue to serve the citizens of Beaumont with wholehearted transparency, accountability, ethically and full responsibility of being a city council member.
Ever since we've lived here, I personally didn't stop promoting my city. As a matter of fact, our friends, relatives and colleagues moved to Beaumont. Reputation is the key.
Lloyd White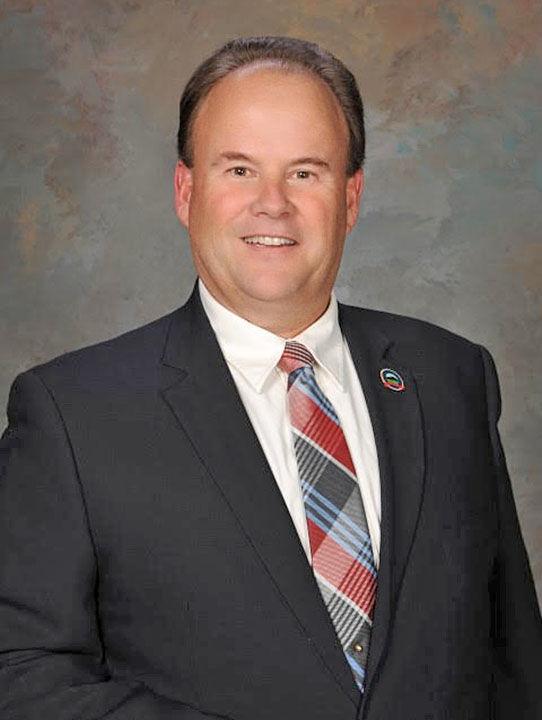 What are going to be the most important issues for Beaumont City Council in the next four years?
The most important issue going forward has been the most important issue since I was elected a council member four years ago, rebuilding the community's trust in their government and their leaders.  Immediately after the 2014 election, we began to uncover the City's true financial condition.  This resulted in search warrants, arrests, convictions, and finally to cash repayments to the citizens of Beaumont.  We successfully battled a $43 million judgement related to the Western Riverside Council of Governments (WRCOG), which had threatened to bankrupt Beaumont.  We eliminated deficit spending across the board.  We replaced all upper-level employees of the City, improving the quality and efficiency of civic operations. Over just two years, we lowered Mello-Roos (CFD) payments by more than $4 million, eliminating unnecessary expenses for 88 percent of homeowners in M-R developments. 
After our success with WRCOG, the City began receiving sales tax dollars for road and street repairs, which enabled us to establish Beaumont's first-ever street maintenance team.  We have embarked upon an aggressive five-year plan to repair all the city's major thoroughfares.  Beaumont's future is the brightest it has been in years.  With the illegal activity and red ink behind us, we now have an honest and stable government which is attracting more new businesses, and generating more local jobs. We still have a lot of work to do to finish repairing the damage done to the trust our community has in its leadership. My mission, if I am elected, is to honor the sacrifices made by our community that have put us on the right financial path and to focus on the future while never losing sight of the past
How can Beaumont balance its need for new homes and businesses while respecting those who don't want further growth?
For much of the last 20 years, the failed leadership of Beaumont has focused on one industry, home building. The state of California has a housing crisis. It's not only the small business owners and retirees that are leaving our state in record numbers but a recent study showed that young families unable to find affordable housing are joining the mass exodus. These families are the future of our state and local communities. We need to continue to focus on affordable housing solutions but, at the same time we need to make sure that our local infrastructure, retail and commercial industries keep up with the job demands and quality of life needs of our citizens. A balanced development strategy, focused on bringing retail and commercial business to Beaumont, will not only provide the local jobs we need but will keep our citizens' sales taxes in Beaumont providing the funds we need for the services and infrastructure that are so important to building a community we can all continue to be proud of.
If you are not elected to city council, what will you do to promote your city?
If I am not elected, I will continue to contribute to my community as I did before I was elected. I decided to serve my community as a council member because I was disturbed by the damage being done to this city while under the direction and control of Roger Berg, Alan Kapanicas and others. I will remain focused on finishing what I started, rebuilding this city. 
Next week we will feature candidates from Banning City Council Districts 4 and 5.