In Banning's city council territory of voting District 4, there are five candidates vying for one open seat: Bill Franklin, David Happe, Jerry Westholder, Adolfo Mediano, Jr. and Tim Smith.
Tim Smith
Tim Smith, 64, graduated from Charter Oak High School in Covina, and earned a bachelor of arts degree in communications from California State University, Fullerton.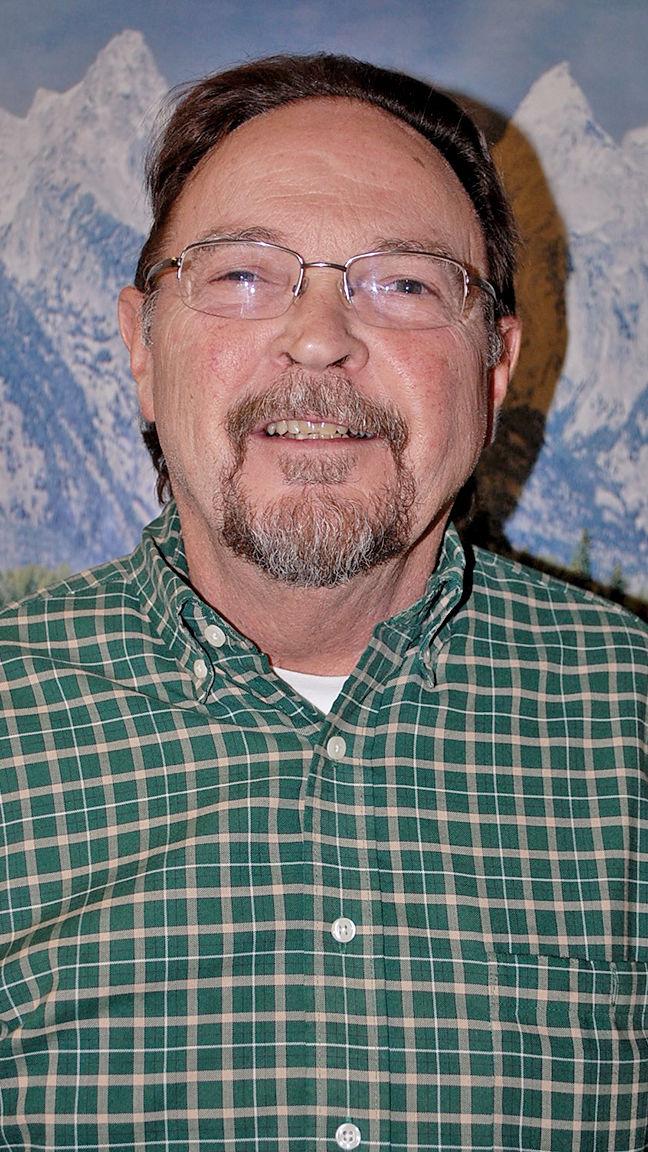 He has been married to his wife Terri for 25 years; they have four sons.
He has lived in Banning for the past 13 years.
He previously worked as a printer for the Los Angeles Times for 20 years, covered Beaumont as a beat reporter for the Record Gazette for three years, and worked in sales at Banning-based Burgess North American.
This election will be his first run for office.
In 2010 Smith was appointed to the city's Park and Recreation Committee, and helped establish the Parks & Recreation Master Plan.
The committee worked hard to work the department's budget to allow the community pool open during the start of an economic downturn.
He is frustrated that in District 4 only Richard Sanchez Park is the only dedicated park, and wants to see a sports park become available, potentially in the Atwell housing development in the works by Pardee Homes.
"Since Atwell lost having a golf course, there's plenty of open land," he points out.
As part of a lawsuit settlement, Pardee Homes removed an originally planned golf course from its previous layout designs. Having a sports park, according to Smith, "would be a really great selling point" to new residents considering moving to Banning.
As a council member, he would ensure not to make "missteps" that he feels should have been acted upon previously by councils, such as completing the Lincoln Street extension to Sun Lakes Boulevard, something he says Walmart would have paid for had Banning not rejected Walmart's interest in the city; he claims that Walmart would have also paid for part of the expenses related to the Sunset Street grade separation below the railroad tracks.
He wants to see the I-10 bypass completed to connect Banning and Cabazon and ensure safety in the event of a freeway closure.
He is against utility rate increases, does not support Measure P, which he sees as a continued misuse of funds; and he supports Measures N and O.
Jerry Westholder
Former appointed Banning city councilman Jerry Westholder, 61, graduated from Harlem High School in Loves Park, Ill., and attended Christian Life Bible College, and has a master's degree through the International Conference of Police Chaplains.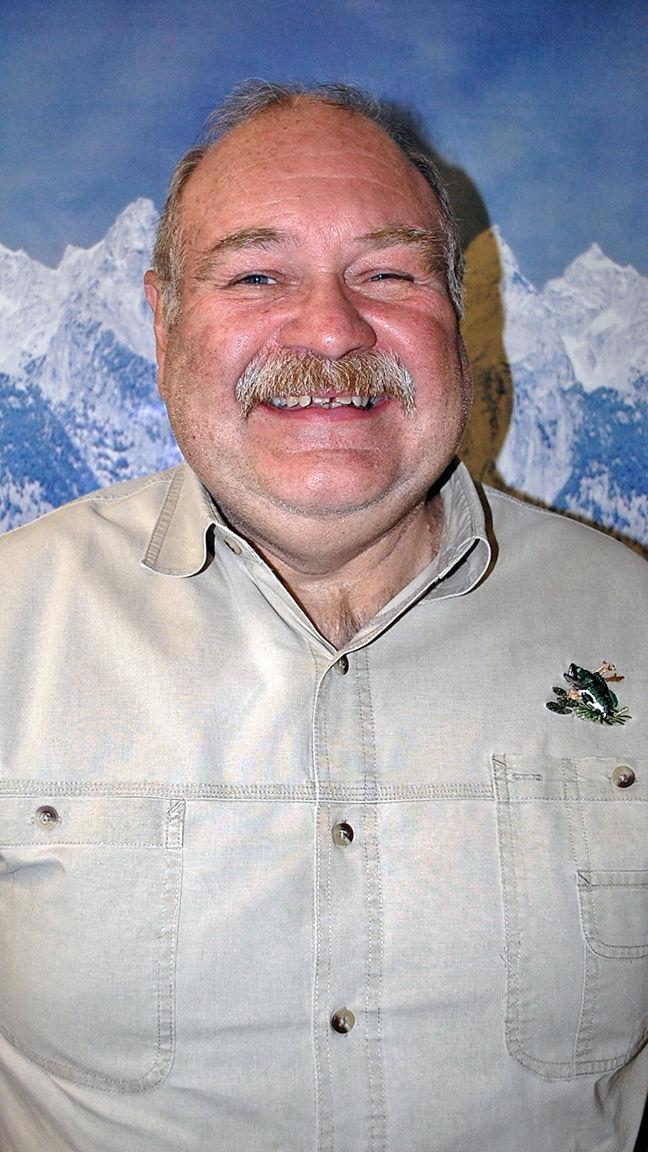 He enlisted in the Marine Corps was discharged under honorable conditions at the conclusion of America's involvement in Vietnam.
He previously was a chaplain for the Banning Police Department for eight years. He has been the chaplain for the Beaumont Police Department for the past 10 years, and has been pastor of Highland Springs Fellowship in Banning for 18 years.
He is a former vice principal at Pacific Christian High School, where he also taught courses on the Bible and in church history. He spent a decade as a chief financial officer at Christian Challenge Center, an outreach to gang members in Los Angeles.
He serves as CFO and chaplain of the American Legion Post 428 in Banning. He serves as a surrogate during education hearings for kids in group homes.
He has been married to his wife Valerie for 40 years. They have lived in Banning for the past 18 years.
As he occasionally points out, he always fights "for the little guy."
If elected, he will continue to champion for lower electric rates, something his advocacy from his first term seems to be coming to fruition as the city moves to adopt a single-tier rate system.
He wants to see the Police Department become fully staffed. He would advocate for lower fees such as conditional use permits that currently stifle new commercial investment (there is a moratorium on some fees, currently).
He believes that his experience in dealing with homelessness could be useful on the council, and would like to see some kind of multifaceted approach to working on the issue in a collaboration of churches, the city, and appropriate nonprofits.
He does not endorse Measure P, and he is on the fence when it comes to supporting Measures N and O.
Adolfo Mediano, Jr.
Adolfo Mediano, Jr., 63, is a Banning High School alumnus who previously was appointed to serve on the Banning city council, and has also served on the Banning school board and served as a representative to the Riverside County board of education's District 5, and was appointed to that board in 2005.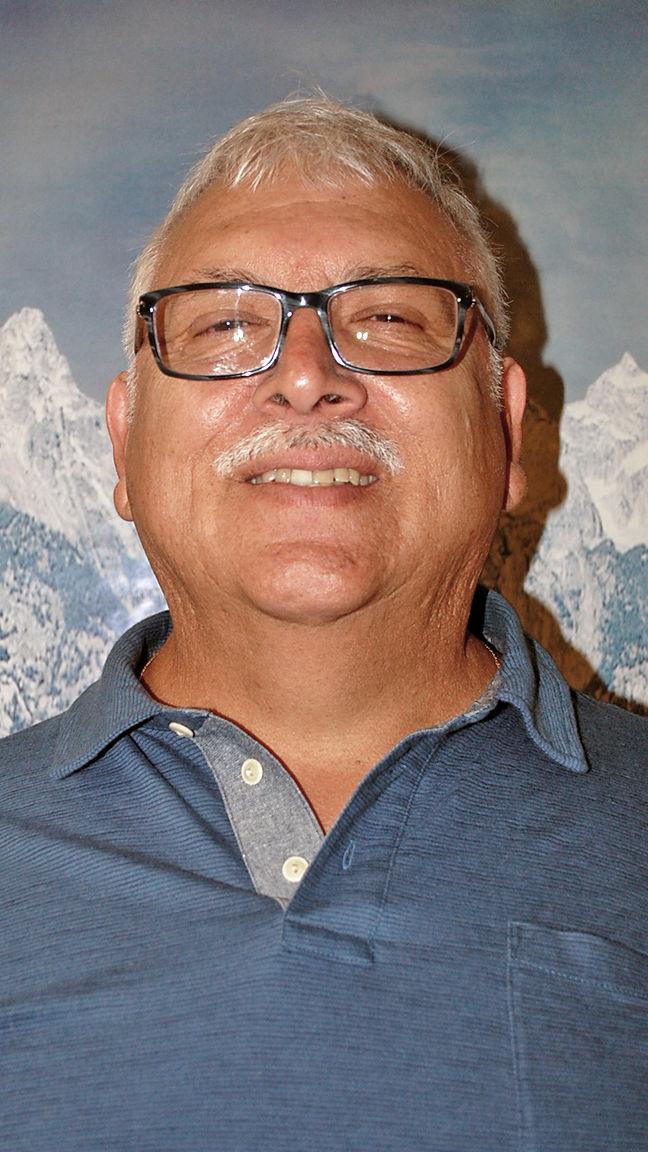 He graduated from University of California, San Diego with a bachelor of arts degree in history, and earned his juris doctorate from Western State College of Law.
He has been married to his wife Bonnie for 41 years. They have a son and a daughter.
He was appointed to serve on Banning's city council in 2002, and finished out a term through 2004.
He served two terms on the Banning school board between 1990-1999.
He has been involved with Little League and Pony league baseball, and has been a probation officer in Riverside and San Bernardino counties for the past 30 years.
Now that he is retired, he is looking to get back into being an involved community member.
He finds it hard to believe that Banning did not prepare for a host of issues that he feels could have been handled sooner, such as increases in contributions for employee Cal-PERS.
"You know they're coming up, and always assume and prepare for the worst," he says. Increases to Cal-PERS has been going on for years, he points out. "How do you not plan for that? Hopefully having our new city manager, and some consistency" in that position, "will be helpful."
The budget, he hints, will be a big focus for him if he is elected.
He also would like to see the airport promoted, and resolve the ongoing issue over rights to (and rehabilitation of) the flume. He will also address traffic issues that are the result of new(er) developments in Banning and Beaumont.
"All those new homes in Beaumont are causing traffic problems for us in Banning," he points out.
He supports measures N, O and P.
Bill Franklin
Retired marine Lt. Col. Bill Franklin was a part of the 3rd Civil Affairs Group, serving in Korea and Thailand.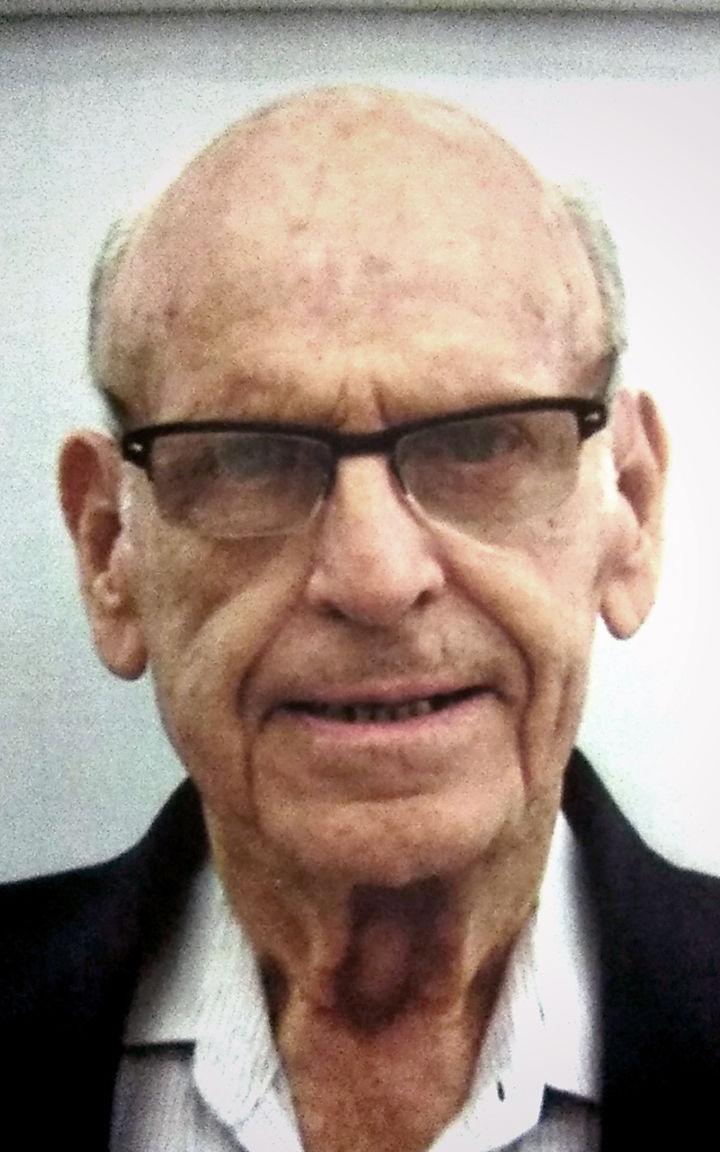 In 1947 at the age of 16 he managed to persuade his father to change Franklin's age on his birth certificate to 17, so he could enlist in the Marine Corps. He was a gunnery sergeant in the marines, and a lieutenant colonel in the reserves.
Franklin graduated from Carlsbad High School and took classes at Santa Ana College.
He earned his bachelor of science degree in political science and administration from California State University, Long Beach.
He holds a master's degree in public administration from USC, and a doctorate in government from Claremont Graduate University. He also holds an associate's degree in political science from Fullerton College, and holds a degree from California Southern University. He is a past commander for the Anaheim Police Department, and a former two-time mayor of Corona.
In 1991 he ran unsuccessfully for a state senate seat.
He has been married to his wife Norma Baskin Franklin for 39 years; they have four children.
He has served in the past on the Banning Stagecoach Days Committee, and was once a member of what is now the San Gorgonio Pass Rotary Club.
He believes that the current city council needs "brain surgery," since "the council is the brain of our city, and we have a problem with our brain," he says. He blames Sun Lakes Country Club for causing $100 million-worth of problems for the city.
He seems to be in support of measures N, O and P.
"I have the educational background and the political experience to stand out," Franklin says.
During the council candidate forums held at the end of September true to his strong faith and announced that he was running because "Jesus Christ told me to."
David Happe
Station Taphouse Bar & Grill owner David Happe, 51, spent 25 years as a fire fighter with the city of San Diego, where he worked as a fire fighter engineer and a fire marshal.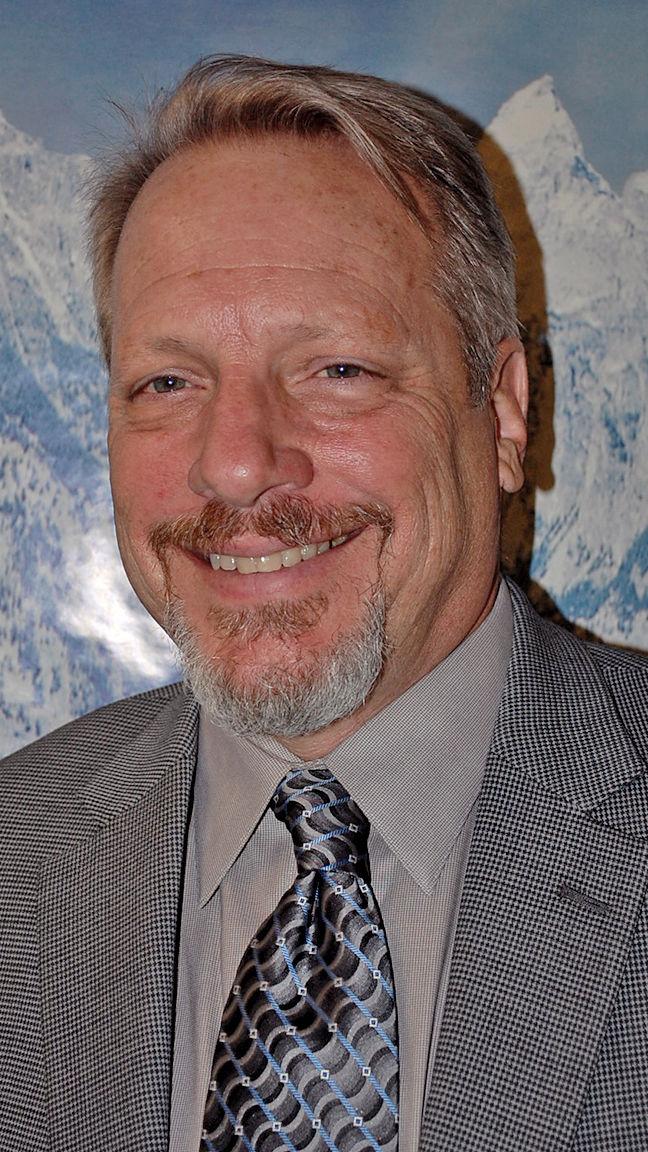 He moved to Banning a year ago, having acquired the former Paddy O'Reilly's pub and converted it into the restaurant he owns today in 2016.
He graduated from Passaic High School in New Jersey, and took classes in fire science at Mesa Community College in San Diego.
He recently married his wife, Stacey; together they have three sons and one daughter.
He is a member of the Banning, San Gorgonio Chamber of Commerce.
"As a retired fire fighter and a business owner who has invested my life's savings in this city, I'm extremely interested in the success of Banning," Happe (pronounced "happy") says. "I believe in Banning and in its potential. I brought my family here as well. I want to bring good, paying jobs to this city, and have people keep their earnings and spending in Banning."
He would fight for a budget that would support the Police Department, Parks and Recreation Department, and the power and electric utilities.
"Banning is blessed to have its own sources of power and water, its own airport, its own hospital, and strong connection to Morongo — there's a lot of tremendous assets and support to draw commerce to the area that we benefit from, and we have not yet realized that potential," he says.
Happe acknowledges that he is a recent transplant to Banning, which he suggests is to his advantage.
"I bring fresh ideas and new perspectives," he offers. "I'm not stuck in the past. Banning has a proud history that I honor and respect. I see a blank slate for creative opportunity, and I have a passion and desire to carry out that agenda through our city council."
He does not support Measure P, but is in favor of measures N and O.
District 5 has three individuals vying for one open seat. The candidates are David Ellis, Colleen Wallace and Patrick "Cork" Irwin.
Colleen Wallace
Colleen Wallace, 56, graduated from Banning High School within three years at 16 with the class of 1979 as her Associated Student Body vice president, and took courses in political science at San Bernardino Valley College.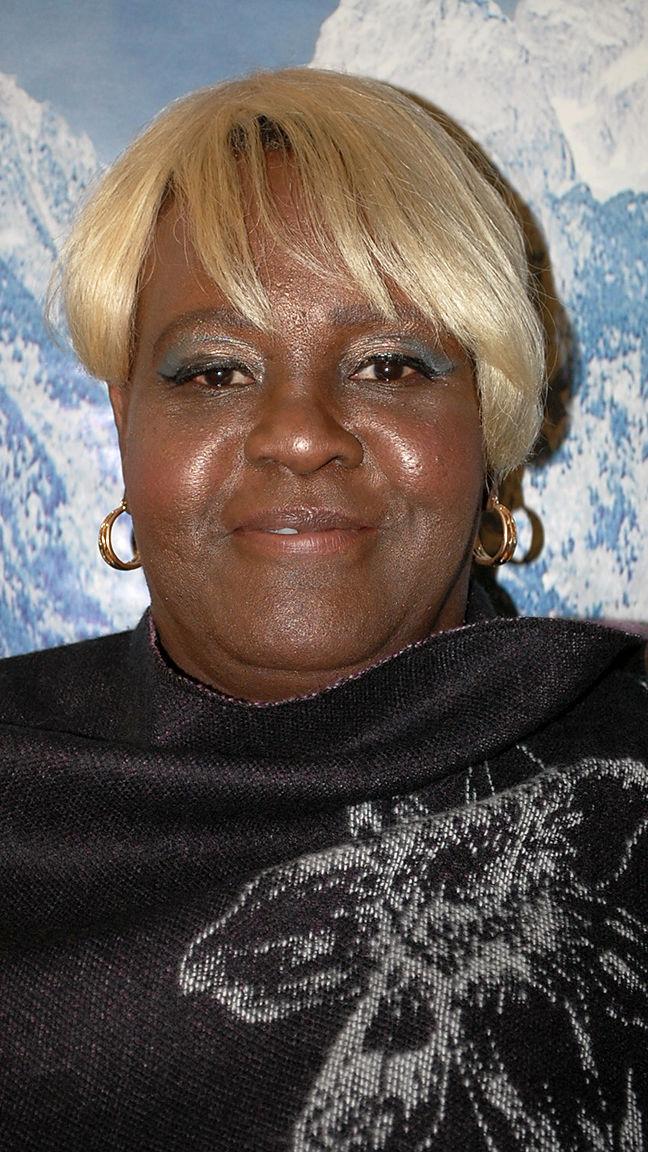 She is a retired childcare worker who worked for three years as a dispatcher for Banning Police Department through the Comprehensive Employment and Training Act.
Wallace is active with the Banning Women's Club, the Anthropol women's club, and the Pass Democratic Club.
This is her first attempt to run for office.
She "moved away for awhile" before coming back to Banning; upon her return, she encountered "things that just weren't right," she says. "I want to help my community, my district, and I want the community and city council to work together in unison."
While "some people don't want to see the city grow, I do. It's my ultimate goal," she says.
Among things she would like to see get accomplished if she makes it onto the council: the east end of Banning needs revamped roads, and more maintenance of Roosevelt Williams Park; and recruitment of a company to put in a grocery store on the east end of town.
"I'm a fourth generation resident here: my great-grandparents were here; my dad was the first black kid to attend Hoffer (Elementary) School," Wallace says. "I was born and raised here. I'm a good listener, and I want to be a voice of Banning like Mr. Roosevelt Williams, because he was for the people. He was about helping Banning.
She supports Measures N, O and P.
David Ellis
Past Banning Planning Commissioner David Ellis, 67, is looking to take a step up from his meticulous duties of the planning commission and serve on the city council.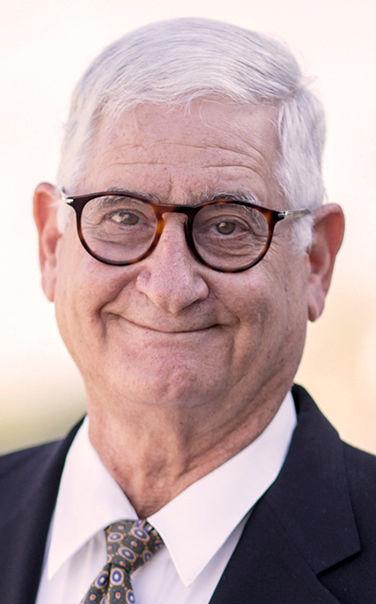 Ellis graduated from Redlands High School and studied at Riverside Community College, where he studied real estate law, and studied architecture and mechanical drawing at San Bernardino Valley College.
He has been married to his wife Ruth Spencer Ellis for 40 years; they have three daughters and six grandchildren.
He was a sales manager for an RV company, supervising nearly 50 employees.
He was previously involved in the Banning Stagecoach Days Committee, and participated in Stagecoach Days parades.
His family's history has a lot of heritage in Banning: he and Ruth live in his mother's parents' house in Banning; his maternal grandparents owned a dry goods store in Banning. It was Ellis family relatives who built the Fox Theater, he says.
If he is elected, Ellis plans to fight for lower utility rates.
"It's sad when people tell me they have to pick between a cooler house, or having a meal to eat," Ellis says. He insists that Banning has higher utility rates than Southern California Edison in what he suspects is one of California's poorest cities. "The electric utility is treated like a holy grail. We need to look into that and bring transparency and reasonable rates. Every business talks about the high utility rates.
He has hopes to fully staff the Police Department, and make sure it maintains a good retention record.
He would like to see more soccer fields — with vendor space. Soccer in Banning, he explains, "needs to be treated like every other sport" that already receives a lot of support in the Pass area, such as football and baseball.
If elected, Ellis would make sure the city abides by grand jury recommendations into dealings with the chamber of commerce and the Cultural Alliance. He would make sure the city does not become complacent through "golden handshake" agreements.
He would fight to persuade Pardee Homes to use recycled water.
Ellis is for controlled growth, and supports transitional housing programs that would help folks who need a hand up (as opposed to a hand out) in getting back on their feet. He would like to see a couple of emergency shelters to help track homeless victims, and see more affordable housing to let more residents in Banning own property, and more median-priced homes so residents with discretionary incomes could support local businesses and programs.
Ellis is opposed to measures N, O and P.
Patrick "Cork" Irwin
We did not received any information from candidate Patrick "Cork" Irwin by deadline following several requests.