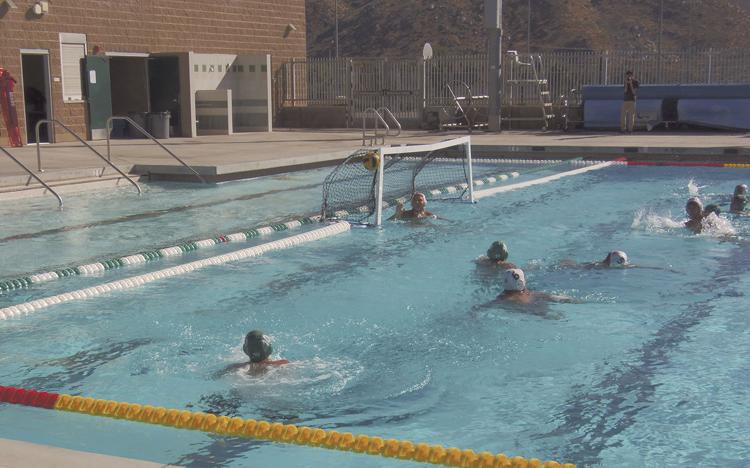 The waves in the pool of Banning High School glimmered in the late afternoon sun as the San Jacinto foothills set the backdrop.
Also glimmering are the hopes of the young Coach Caitlin King and her newly resurrected Banning High School boys water polo team.
"When they offered me the position, I prayed about it and I took it," says Coach King who also teaches English at the school. "You have to take opportunities like this."
After a temporary hiatus, Banning High School is fielding a 12-man squad this year.
The program had its inaugural season in 2014 and only played one short season.
"We never gave up on the program," says Assistant Coach Richard Johnson who coached the first team.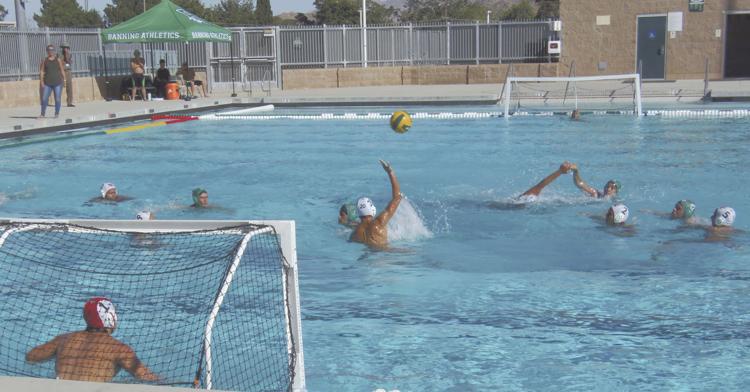 The water polo program was given new life last year when Banning's first-ever girl's water polo team hit the water.
This season the boys were able to put a team in the pool.
Wednesday's game was a tough loss for the fledgling team as they faced the Norte Vista Braves team from Riverside.
The more experienced Riverside team scored quickly in the first period and never looked backed.
Nearing the end of the first period, the Riverside goalie drew a foul allowing Banning the opportunity for a penalty shot.
Anticipation mounted as the novice team set up for the shot.
That throw missed its mark and was deflected by the penalized goalie.
However, that scoring opportunity boosted the spirits of the Bronco team and fueled their efforts for the remainder of the game.
The first period ended with a score of 6 to 1 in Norte Vista's favor.
By the end of the second, the score was 11-2 when both teams switched sides.
King has a swimming background, but has never played water polo.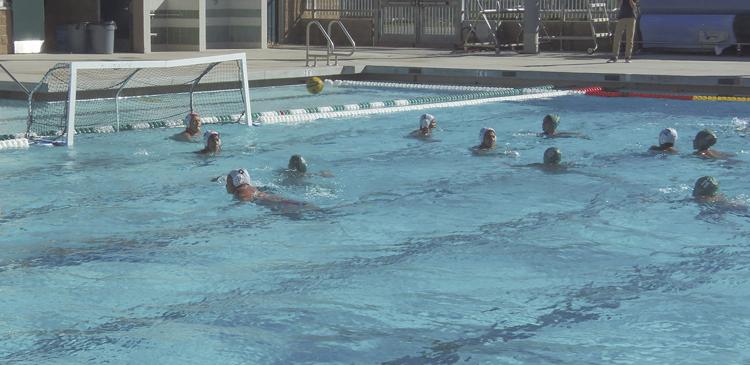 She has had to learn the rules and strategies quickly over the last season.
During this short eight-game season, she has been able to adapt and grow through help of other coaches and even referees.
At one point in the game when the Norte Vista team once again drew a penalty, the lead referee looked over at the coach and said, "Now would be a good time to call a time out and get your boys set-up."
Coach King promptly took the advice and called a 30-second time out.
Her boys on the team are also novices to the game.
Most of them are swimmers on the swim team and none of them have played water polo before.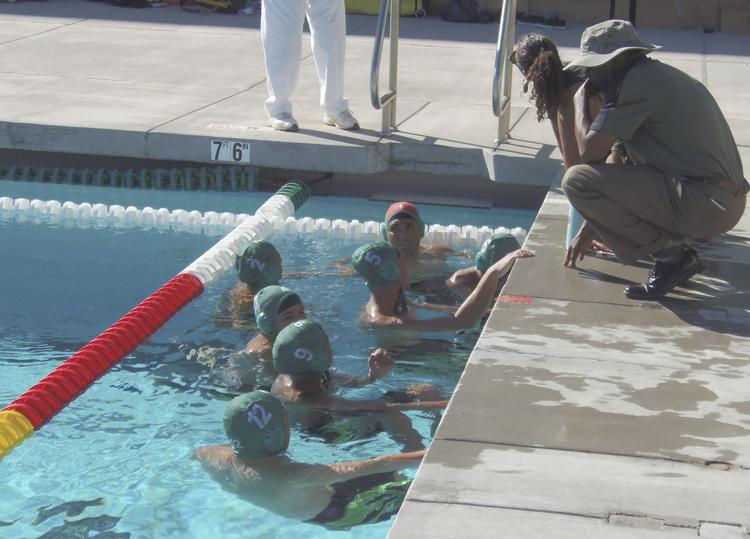 "We exposing them to water polo. We are learning," says Coach Johnson about this year's learning curve. "We are growing."
The final score for this mid-season was Norte Vista 16, Banning 4.
Staff Writer Marc Hargett may be reached at mhargett@recordgazette.net , or by calling (951) 849-4586 x117.