A handful of city council candidates made initial public appearances during a Banning, San Gorgonio Pass Chamber of Commerce-sponsored candidates forum held at city hall on Sept. 19 and 20.
Wednesday evening a forum was conducted to introduce candidates running to represent District 4, followed by a forum Thursday evening to introduce candidates for District 5.
At the District 4 forum, candidates present were former Record Gazette reporter Tim Smith, past councilmen Jerry Westholder and Adolfo Mediano Jr., and veteran Bill Franklin.
Absent was business owner Dave Happe.
At the District 5 forum were past city planner David Ellis and newcomer Colleen Wallace, who represents four generations of her family in Banning, were the only two in attendance; missing were Councilwoman Debbie Franklin and past city council candidate Patrick "Cork" Irwin.
The forums were moderated by Nichole Pingree, wife of chamber of commerce board member Kyle Pingree.
Candidates offered some insight into their pasts, and their perspective on issues that the chamber said were questions randomly drawn from the audience.
District 4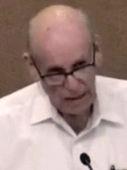 Bill Franklin
Bill Franklin said that he has been instrumental in recruiting residents to bring district voting to Banning. He says he was involved in the past with the Stagecoach Days Committee and the former Banning Rotary. He opposes utility rate hikes; he would only support medical marijuana for the tax revenue. He said that the reason he is running for city council is because "Jesus Christ told me to run; to get off my duff and do the job."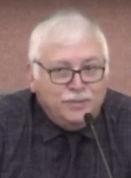 Adolfo Mediano, Jr.
Adolfo Mediano Jr. was appointed to fill a city council term in 2002, and served two terms on the Banning Unified School District's board of trustees in 1990 and 1999. He is an alumnus of Banning High School, and said that he has degrees in law and history. He does not approve of higher utility and water rates, though he said he would support rate increases out of necessity, and he supports measures allowing for taxing cannabis sales in the city to raise revenue.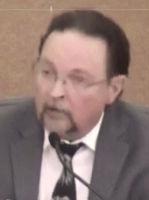 Tim Smith
Tim Smith is a former Beaumont city beat reporter for the Record Gazette for three years. He opposes utility and Waste Management rate increases, and supports taxing cannabis retailers. He suggests dropping Banning Police Department's lease and letting the county take care of Banning's public safety in order to save costs.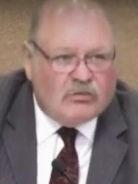 Jerry Westholder
Jerry Westholder is a pastor and former Banning city councilman. He regularly attends council meetings, and avows to "stand up for the little guy." He was undecided as to whether or not to support sales of cannabis, though he would support a tax, expressing concern that the revenues could be mismanaged by the city council. He pointed out that the city did not sign off on Measure P, the outcome of which will determine whether or not electric rate increases will be momentarily capped. He said that the city gives away a lot of its money, and accused the Sun Lakes retirement community of controlling the city.
Dave Happe
Dave Happe, owner of the Station Taphouse, was not in attendance at the forum. He expressed concern to the Record Gazette that this newspaper did not moderate the forum, and was advised by his campaign to not attend.
District 5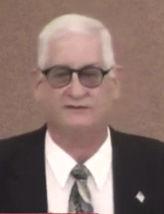 David Ellis
David Ellis has served a couple of terms on the city's planning commission, having stepped down recently from his latest appointment in order to run for city council. He expressed concern over what he views as a "steady decline of the city" over nearly 40 years, and city decisions that he feels favor special interests. He supports following the city's master plan; he appreciates the city's efforts to go to district elections; favors reducing electric rates, which he believes dissuade businesses from investing in the city. He is against any measures related to marijuana, and to electric rate measures whose revenues he believes would be mismanaged by city council.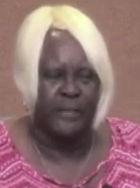 Colleen Wallace
Colleen Wallace, a retired childcare worker believes that more forums and civic meetings can generate ideas to make Banning a stronger community. She was not in favor of district elections, noting that members of her own family who live across town cannot vote for her, because they are not in her district. Her family spans four generations in the city. She admittedly was not familiar with the cannabis tax measures to comment on them; and was not familiar with the city's direction when it comes to high-density housing, though she believes more rooftops will lure more businesses to the city. She hopes to be "the new, younger face" of the next council.
Debbie Franklin
Councilwoman Debbie Franklin had prior commitments and was not at the forum. She has informed the Record Gazette that she needs to prioritize her family after serving on council for 15 years altogether, when she only planned to serve a couple of terms originally. She officially is not seeking another term. She says she will continue to remain involved in community volunteer programs.
Patrick "Cork" Irwin
Former city council candidate Patrick Irwin was not at the forum. He is a former line supervisor for the Banning Electric Utility, and has been involved in the past with the Playhouse Bowl's Concerts in the Park. The Record Gazette was unable to track him down by press time.