The roads ahead will be lined with charging infrastructure.
Southern California Edison Senior Policy advisor Gabriela Collins told guests at the Pass Economic Development Agency's Oct. 16 Transportation Summit that her organization has been doing a lot of outreach and advocacy to provide infrastructure for electric vehicle fleets for municipal entities, and touched on plans about installing more charging stations and providing rebates for leased and used electric vehicle charging station installations at residences.
The company assists municipalities in electric vehicle readiness planning and analysis services.
Beaumont Unified School District hosted the event, which was co-sponsored by Mt. San Jacinto College.
Banning Community Development Director Adam Rush expressed his observation that the process of incorporating electric vehicle charging stations can be a slow process, since multiple entities are involved; Collins agreed, noting that easements that are not within the city's purview can be a challenge.
One person asked about Edison's role in the installation of electric vehicle charging stations; he was informed that Edison installs the station "up to the nub," and then the rest of the equipment and its operation and management, including rates, rests in whatever vendors the homeowner is working with.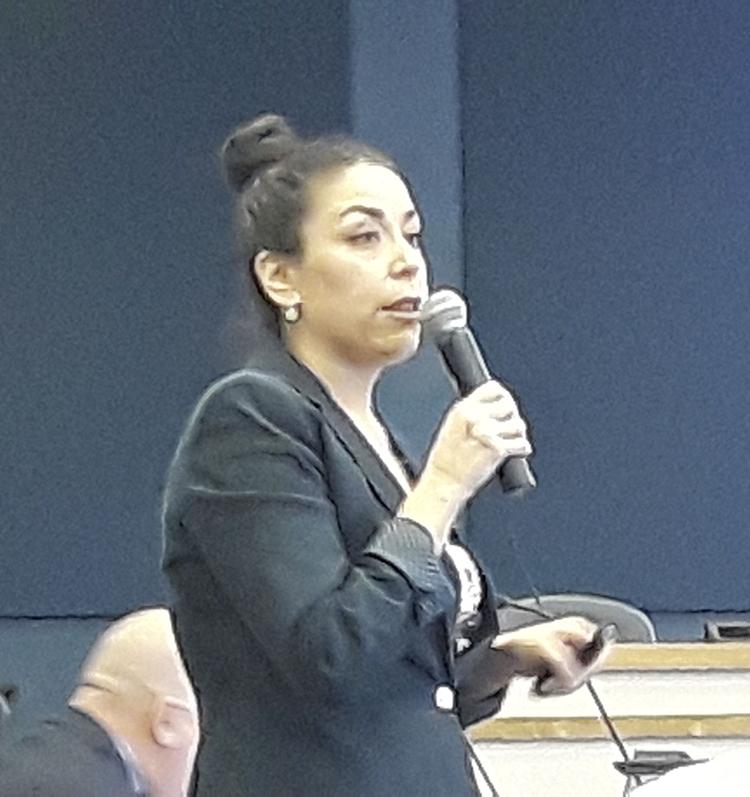 Anne Mayer, Riverside County Transportation Commission executive director, gave updates on the State Route 60 progress through the Badlands, a "critical corridor" where a trucking lane is being added to both sides of the freeway.
That work is causing anticipated traffic disruptions, but the effect could be abated if "people driving slowly to watch the earth-moving equipment would just focus and look straight ahead. Don't be looky-loos," Mayer pleaded.
That project involves moving 2 million cubic yards of dirt.
To put that into perspective, she said, "Imagine a football field as high as the Empire State Building," an amount of dirt that will require 14,000 truck trips.
RCTC has been studying the need and preparing analysis for possible rail service through the Pass area, with a stop being considered in Cabazon.
Challenges there include commercial rail lines not having a desire to share lines for passenger service.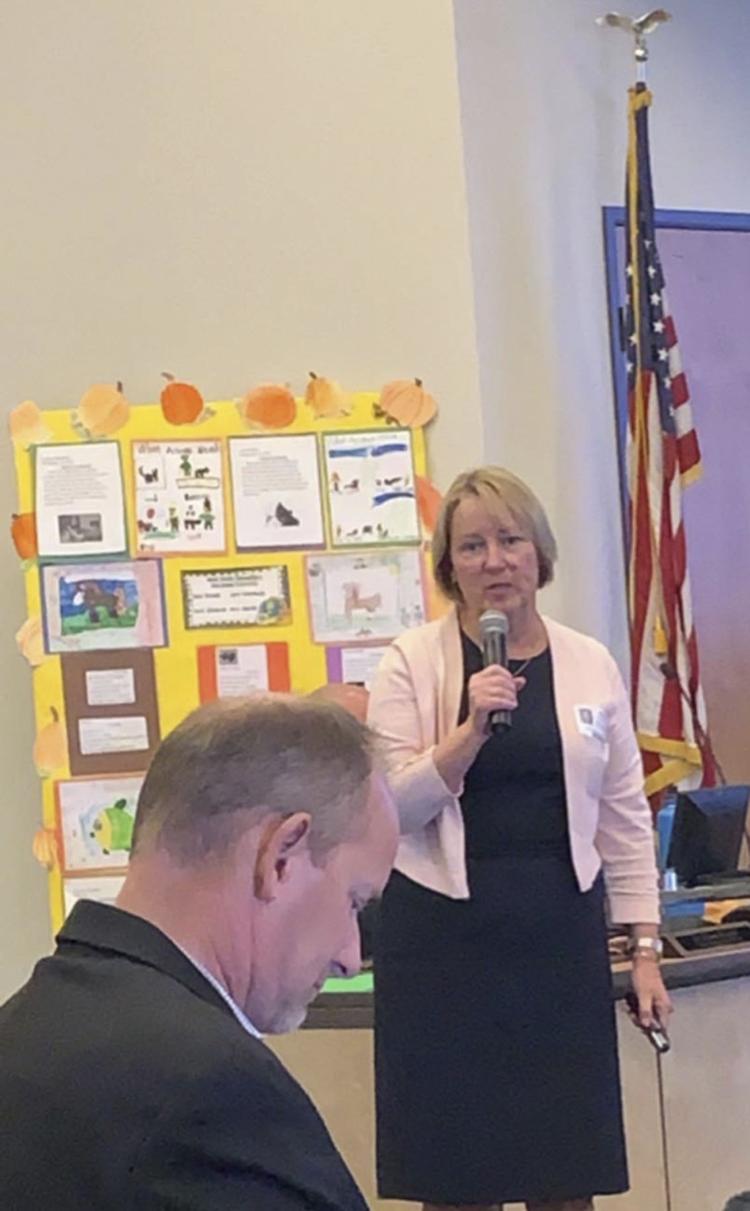 Since the Highland Springs I-10 interchange literally divides Beaumont and Banning down the center of that main road, the county has taken the lead in efforts to ease congestion.
And, the I-10 bypass creating an alternate route for the section of freeway between Cabazon and Banning is also in the works.
According to Mayer, "The county is working on a countywide traffic relief plan that should debut for public review next year."
Mayer reported that the county will double in size by 2040.
Staff Writer David James Heiss may be reached at dheiss@recordgazette.net , or by calling (951) 849-4586 x114.