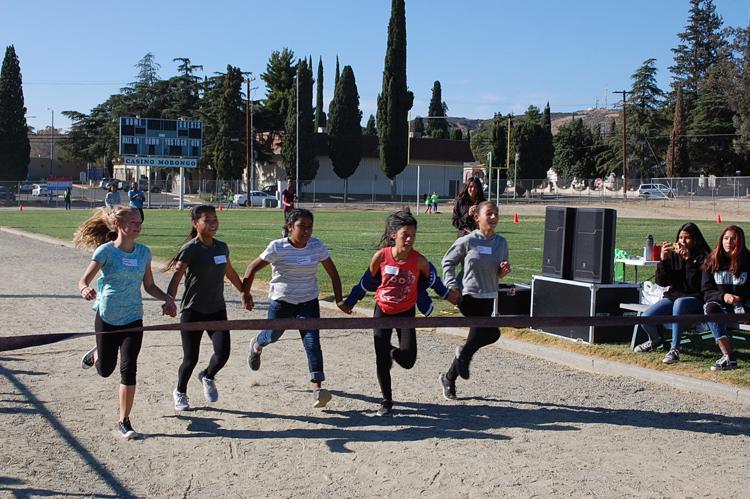 In a repeat from last year, Taleyah Graves, now a seventh-grader, vowed to win Nicolet Middle School's Palomino Stampede, the school's annual turkey trot event.
And she did: trailing behind her in second place last Friday in their division were classmates Monique Grossman, who took second place, and Celis Ellison, who won third place on her 12th birthday.
Hemmerling Elementary School also hosted a Nov. 16 turkey trot, which drew dozens of parents as spectators.
At both schools, sponsors were generous: at Nicolet, longtime supporter Fred Toro, along with the Morongo Band of Mission Indians and members of the school's staff, ensured that first, second and third-place winners received a free turkey, while those finishing fourth- through eighth place received complimentary pies.
At Hemmerling School, first place winners won free turkeys.
Second-place winners received Corky's pie gift certificates; and third place winners earned gift cards for kid's meals at Ruby's.