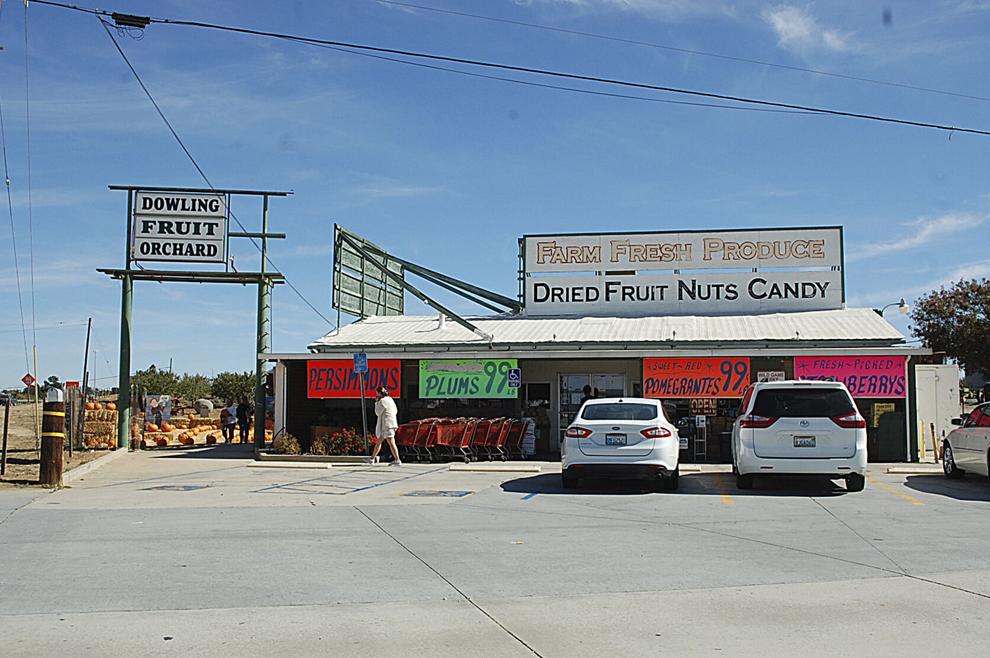 BY DAVID JAMES HEISS
Record Gazette
After nearly 70 years, the institution known as Dowling Fruit Orchards in Beaumont is closing its doors at the end of the month.
The property has been sold, and the family has no plans to move their operations elsewhere.
As a steady stream of customers finish up at the check-out lines, they naturally ask cashiers as to what happens next, or they comment about how they always visit when they are passing through Beaumont.
The business began when the late Francis Dowling opened his store in 1952, when the property was surrounded by 62 acres of orchards that produced in abundance of persimmons, jujubes, pomegranates, quince, cherries, peaches, plums, figs and apricots.
Over the years property was sold off, and now there are 31 acres.
"It wasn't a decision that came easily," Francis's son John Dowling of Cherry Valley says.
John Dowling, 59, has worked full-time at the store since 1989, he says, though often helped out in his youth.
"My dad was 84 when he was injured, and he still continued to work. He made us look bad. He was like the Energizer bunny" Dowling says.
Business was impacted when a divider on highway 60 went in a couple of years ago, making it difficult for westbound travelers to drop by Dowling's.
"Business dropped 30 percent and the number of employees we had went from 23 to 11," Dowling says.
According to his wife Shelly, the pandemic ironically "gave us a shot in the arm that we needed" for awhile, as customers who sought fresh produce and wanted to avoid large grocery stores prioritized visits to Dowling Fruit Orchard instead.
They could also find some unique products not easily found elsewhere, she says.
And, as other stores ran out of staples like eggs and rice, those items could be found at Dowling's.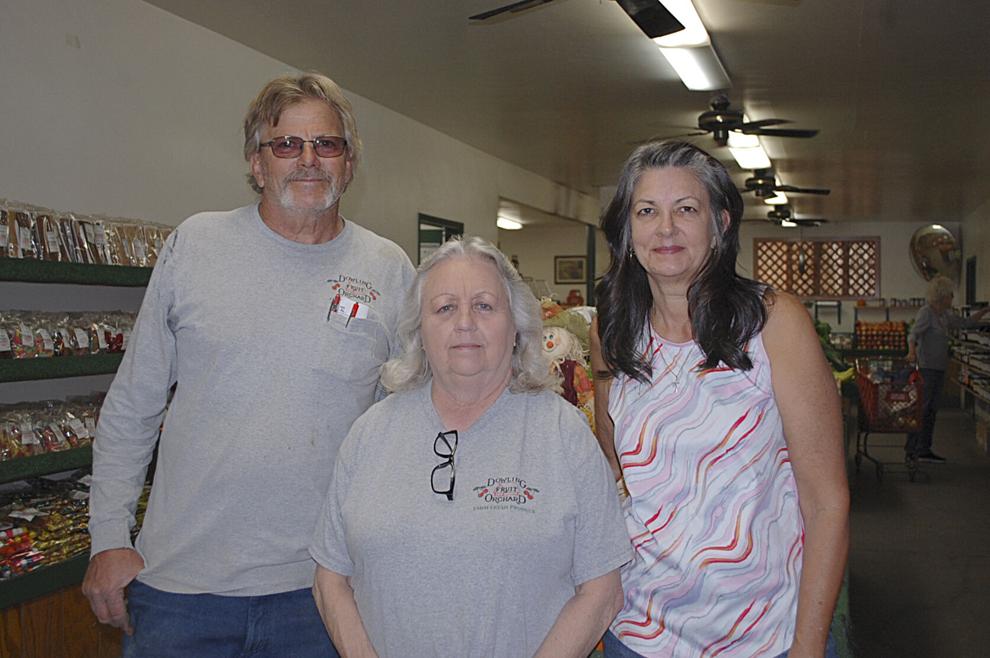 The impending closure is bittersweet to manager Belinda Lyons of Beaumont, who has been with the store for 42 years.
"Customers are impacted: they want to know why, and if there's anything that can be done" to save the business, Lyons says. "All of our regulars are disappointed. They feel that they can get their stuff fresh here. I remember when families would make it an outing" to visit Dowling Fruit Orchards, packing up their picnics and hanging out around the orchards back when visitors could pay to pick their own fruit.
According to Lyons, when John took over from his father, he made Dowling's "nicer."
The family installed newer counters, and instead of "stacks of peaches with a sign on them," the younger Dowling's made displays a little more presentable.
And for employees, Dowling's has been a family.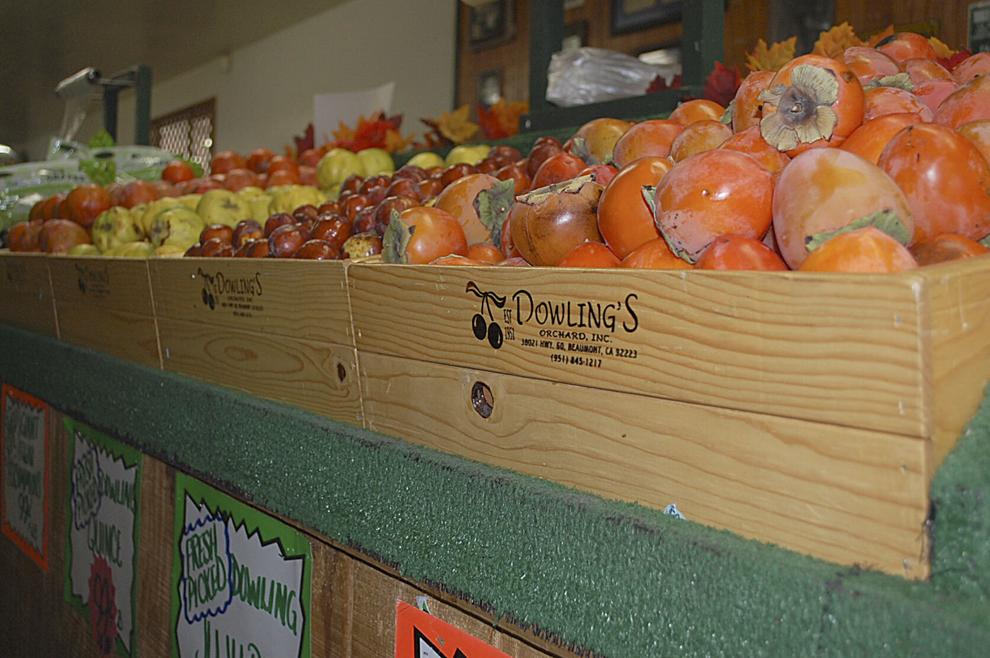 "When we worked for their parents, they would have picnics and potlucks, and make ice cream" for such occasions, Lyons says, adding "Francis loved to eat."
"Two years ago before COVID, John and Shelly Dowling surprised me with a big party in celebration of 40 years of my being there and working here," Lyons says. "All the employees, all my friends, my whole little family — all one big surprise, with all the fixings: great food, giant cake, and lots of love," Lyons fondly recalls. "They presented me with a book with lots and lots of memories, and each and every one of the employees wrote very nice, personal things for me, including John and Shelly. It is an event I will never forget."
Employee Sara McCarthy knows how invaluable the Dowlings' priority of family has been.
"I have a daughter with health issues, and if I need to leave suddenly to take care of things, they have always stepped in and covered for me so I can do what I need to," McCarthy says. "I don't know anywhere else where you can do that. I love them. They're all about family."
McCarthy has been at the store for four years.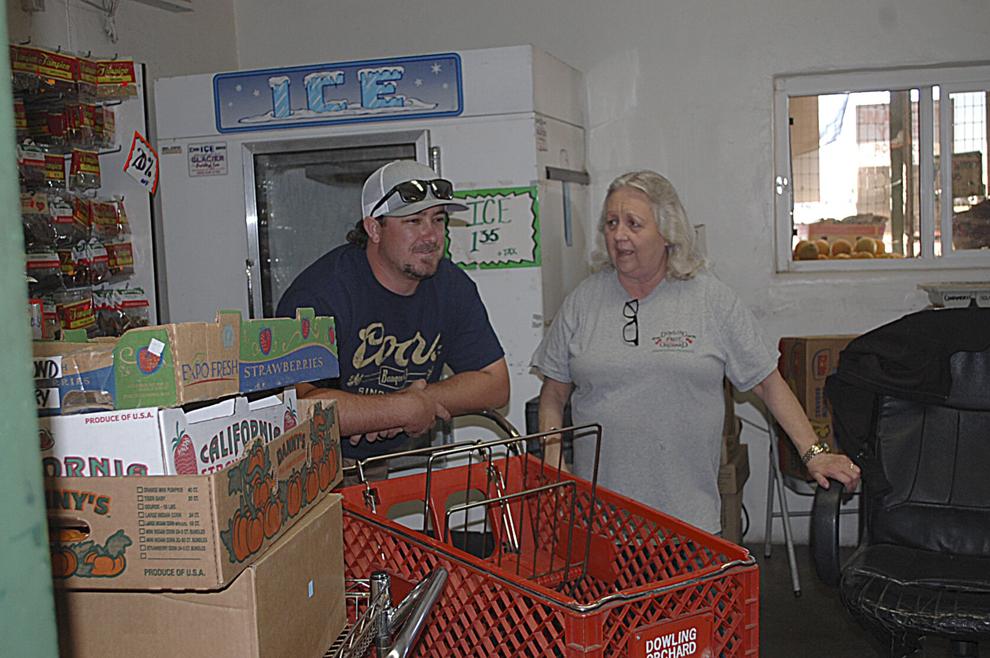 "I anticipated being like Belinda, thinking I was going to retire from here. That would have been the dream," McCarthy says.
According to McCarthy, most of the employees were told in a meeting about the store's closure. She and another employee were called in on their day off, when Lyons had to break the bad news to them.
"I haven't started looking for another job," McCarthy says. "I will still stay until the very end, because John and Shelly took care of me, and I will offer to help after it closes."
One recent day, Kyle Crawford of Yucca Valley, who is lifelong friends with John and Shelly's son John, dropped in for a visit.
He is a former employee who worked at Dowling's for a few years.
"It's sad to see it go," he says. "It's awful. I have a lot of memories of being in this store, and for us the backyard and the orchard was our playground."