At the April 1 luncheon for the San Gorgonio Pass Knights of the Round Table, Don Smith was the guest speaker, talking about the Banning Community Fund, which he helped oversee.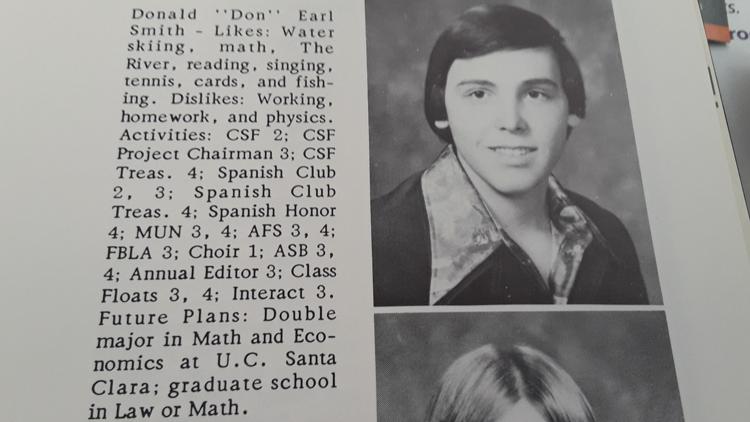 The former Banning mayor mentioned that he was one of a handful of Banning's residents who were naming the community fund as a beneficiary in their estates.
Smith told those at the meeting, "My parents always taught me the importance of giving back to your community."
He was upbeat and cheerful, donning shorts, short-sleeved shirt and his iconic white ponytail, and showed no indication of any health-related issues.
Shockingly, he died just two days later outside his home in Banning, having been found lying in his yard.
In May he would have turned 61.
Smith was initially elected to Banning's city council in 1992, and was selected to represent the city as its mayor in 1994. According to the city, he served as a councilman through 1996.
He spent 22 years as a board member for the Riverside County Date Festival, and annually introduced the Date Festival's royal court at council meetings.
Smith was one of the top 10 graduates at Banning High School. According to his family, he was valedictorian in 1976, though the school district disputes that.
He attended Santa Clara University and received his law degree from Santa Clara University Law School.
He practiced business law in Palm Springs for nearly 10 years as a sole proprietor, and was involved in his brother's real estate firm, Dan Smith and Associates in Big Bear.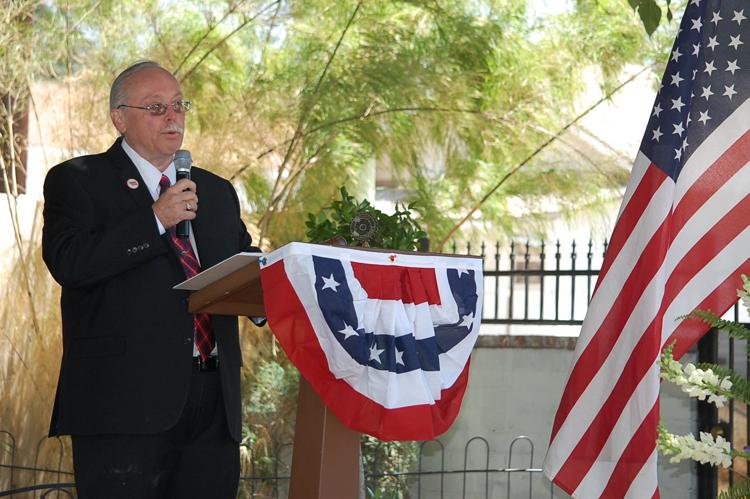 In Banning, he was a partner at Haskell Real Estate.
Smith was involved with the Banning Chamber of Commerce and the Cultural Alliance.
He supported many community organizations and programs.
"Don was such a good man. He had a big and generous heart, and truly loved the city of Banning," says Helen Enriquez, past president of the Cultural Alliance. "I am just stunned and speechless" about his passing. "Just last week we were planning the design of the program" to promote the organization's hosting of the Redlands Symphony Orchestra, "and he was full of good ideas. I just can't believe he is gone. He was bigger than life, and I am proud that I was his friend."
Former mayor Barbara Hanna called him "the best institutional memory for the city of Banning."
"When I served on council, I always appreciated hearing his perspective on an issue," Hanna recalls.
Smith regularly attended council meetings, and often addressed issues.
"He managed not to put council members down, or — generally — get angry. His calm voice was appreciated. Personally I am very sad," Hanna says.
She appreciated the fact that "He was a major force on the 2013 Banning Centennial year and carried the torch for the Banning Community Fund." She urges people to consider making donations in honor of his legacy to the fund.
Gae Rusk often interacted with him during various programs that she, too, is involved in around the city.
"Don volunteered seriously and completely in Banning and Riverside County. The list is long," she says. "Don Smith loved and served Banning well, and without him I am at a loss figuring out how to continue all this good work needing to be done."
Former mayor Bob Botts recalls Smith as being one of the first people he and wife Ann met when they arrived in Banning in 1998.
"Of all the people I met and worked with in the Pass area, Don was one of the most dedicated and caring individuals wanting to make Banning a better place in which to live and work," Botts says.
Botts credits Smith for serving as chairman of the former Redevelopment Agency, and for working on committees that supported ballot initiatives on behalf of Banning; and Smith was credited for directing the city council to consider the districting map outlining voter boundaries that the city uses today.
"His legacy is replete with community and civic involvement, including rarely missing a meeting of the city council to weigh in on the issues of the day and provide a sound, reasonable opinion or analysis of what might or might not be good for the city," Botts says.
Another former mayor, George Moyer, affectionately recalls when "I met Don six years ago at a breakfast we attended. I thought, 'Who is this guy in shorts and sporting a pony tail?' I soon found out that he was a terrific guy: bright, and dedicated to our city," Moyer says. "He had a thorough knowledge of the city's history, and used that in offering sound advice on current issues. I'll miss his counsel, his criticisms, and our conversations. He truly was an asset to the city of Banning."
For Carol Newkirk, director of the Cultural Alliance, "He was a strong ally and supporter" who she credits with having singlehandedly researching all of the names for the deceased veterans added to the memorial wall housed on the grounds of the Banning Woman's Club.
"The Alliance — and Banning — have suffered a great loss," Newkirk says.
Dan Smith of Mission Viejo, Don Smith's younger brother, called his brother a "Selfless and giving person."
"He spent most of his adult life trying to figure out how to give back and help those in need, be it art, the city, education or kids — that was his true passion," Dan Smith says. "He lived a simple life, and dedicated his time and money to those causes," and noted that the 22 years his brother served with the Riverside County Date Festival "was his greatest passion."
Don Smith lived alone and never married. He is survived by his parents Earline and Kenneth Smith of Banning; older brother Kenneth Smith of northern California; younger brother Dan Smith of Mission Viejo; five nephews and two nieces.
Memorial services were scheduled for April 11.
A five-unit patrol and motorcycle officer team escorted the hearse carrying his body through the streets of Banning to San Gorgonio Memorial Park Cemetery.
Staff Writer David James Heiss is president of the San Gorgonio Pass Knights of the Round Table. He may be reached at dheiss@recordgazette.net .