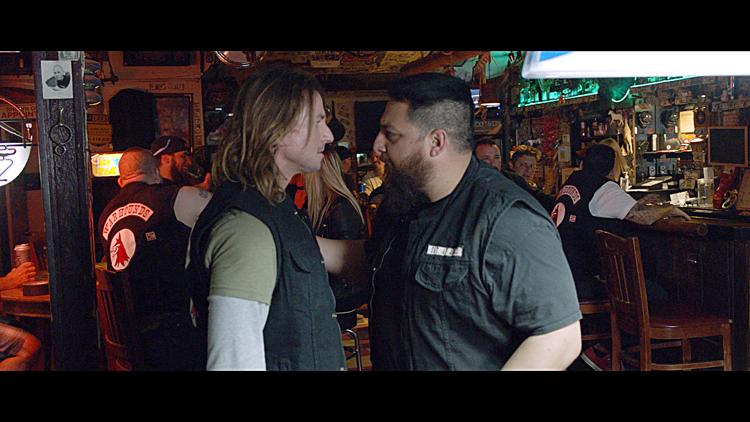 Moments before "Tango Down" was to premiere its single screening at the Mary Pickford Theatre in Cathedral City a couple of weekends ago, Ari Novoa and Jay Santiago, dressed in military fatigues, stood before the silver screen and shouted orders at the audience, as if they were all suddenly going through boot camp.
Most of those seated in the theater had dressed as if they were at a filming of the Golden Globes.
Some guests were amused, unsure whether to obey orders to stand up, or to repeat things being shouted at them.
For Novoa and Santiago, they did not feign hilarity at all. Novoa, currently serving with the marines and Santiago, a marine veteran, barking out orders at the top of their lungs may have been part of the experience, but they also knew how to act the part.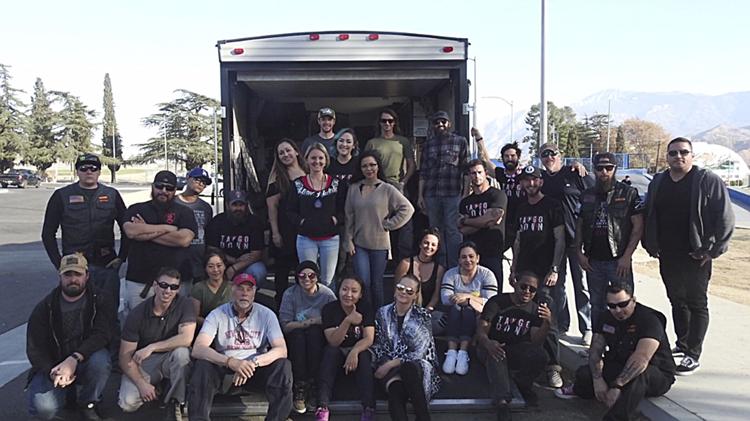 Santiago would scream something to the effect of "When I say shut your mouth, you be quiet. Do we understand?" before repeating, "I said 'Do we understand?'"
The producers and crew of the independent film "Tango Down" had invited those who had been involved with the movie to see the final result of the short film, which was shown Oct. 26.
The movie portrays marine veterans returning to civilian life, who struggle with an issue related to an experience shared between the two during a combat scenario filmed around a former youth probation camp in Poppet Flats.
Two fellow marines in particular have to decide whether to be loyal to the marines, or loyal to each other after a fellow marine who may have acted questionably, resulting in a botched mission.
It is intended to be a movie about veterans, with significant input from veterans, whose target audience is primarily veterans.
It was filmed around Banning, Beaumont and Poppet Flats, and had local support from local businesses such as Banning RV, Boondocks Tavern and the Station Tap House, which were credited in the movie.
Beaumont residents Patrick and Mandy Stephens, who hosted some of the crew at their home, were at the premiere and were credited in the film for hospitality (a couple of crew members were provided lodging at their home), location scouting assistance and for contributing cinematography, since Patrick donated his time to provide aerial shots for the film with the use of his remotely piloted vehicle.
The Riverside County Film Commission also assisted with scouting locations and production setup.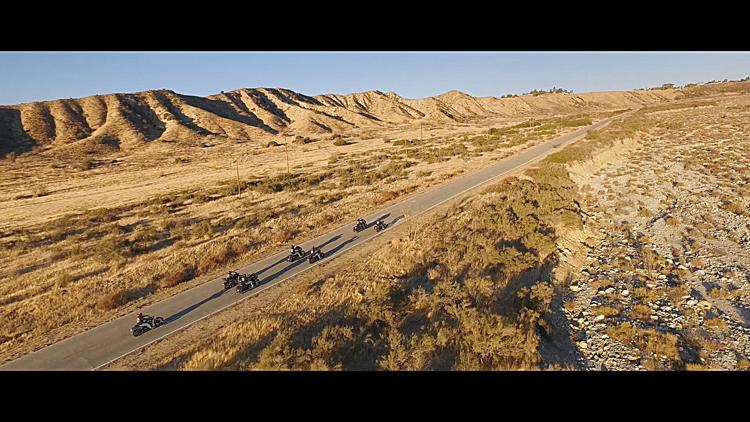 "'Tango Down' is not just a film," insists executive producer Micah Haughey, "It's a way to help inspire, open doors and create opportunities" for veterans. "It was more than a short film Aside from simply providing a paycheck, we try to do whatever we can to stop suicide, depression, anxiety and other issues among veterans once they return to the civilian world."
The endeavor relied on veteran-owned businesses, and the crew was diligent about establishing a vetting system that enabled producers to confirm that veterans were indeed veterans.
"Veteran suicide is a real and sad reality, and our team at Veteran Powered Films and Silver Rose Entertainment wanted to do more than just raise awareness," says producer Julie Ling, who is one of the film's stars. "We decided to try a concept to invite veterans to be part of the cast and crew, let them tell stories and make movies, and help them heal through the arts."
Since it was Silver Rose Studios' first project, the budget was limited, though some veterans in the film were paid. According to Haughey, it became "a grassroots effort" that generated "a lot of enthusiasm. A lot of people believed in our mission and enthusiastically volunteered their time and services because they wanted to be a part of building this community."
According to Haughey, the film has already impacted a handful of veterans associated with it: one stopped drinking and started working out daily, losing 60 pounds leading up to the premiere; another became a personal trainer and had the courage to begin stand-up comedy; and another claimed that the movie made him realize "he wanted to fight for his dreams and live life, and not just settle, like he was about to do prior to 'Tango Down,'" he says.
"People in 'Tango Down' have built lasting friendships," Haughey says. "They continue to stay in touch, have worked on projects together" and helped "veterans connect with other veterans so they don't feel isolated," and helping them to understand civilians better.
In a Vimeo interview about "Tango Down" by William Condon, director Roger Christiansen admits learning a lot from working on the film.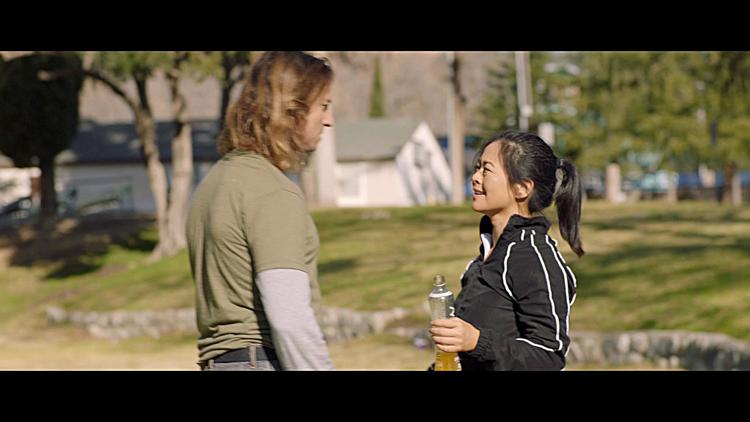 "I really wasn't sure what I was getting into. The marines who had written this didn't have a lot of experience in film or screenplays," Christiansen recalls. "I was really fascinated by their passion to make a story about marines, for marines, and to tell a story that they would understand and they would like. I met a lot of amazing marines — guys that I never knew anything about, a culture I never knew about. It was a learning experience: the lingo, the lifestyle, the marine attitude, and the brotherhood."
The film will be released Friday, Nov. 8 online via VidiSpace, an online independent film distributor, with a live release at 7 p.m. Pacific Standard Time.
The film is just over 12 minutes long, with a few minutes of extra footage of interviews and videography of the movie behind the scenes during production.
Haughey says that additional film projects are in the works, expanding to include law enforcement and first responders "To get them involved in the arts, let them have a creative outlet, to heal, connect with those who understand them, and work with civilians so that civilians can understand them better," which he points out, is the mission of Los Angeles-based Veteran Powered Films.
Last September, "Tango Down" won the Award of Merit at the Global Shorts international short film competition, and was the winner of the Best Short Film category at the Lanett City Film Festival in August, and was the winner of the 573 Film Festival's International Best Short Film last June.
"Tango Down" is the recipient of the Merit Award at the Global Shorts Competition
According to Executive Producer and actor Julia Ling, "We received many messages from some of our followers who were not related to the film, from around the nation and in a couple other countries, thanking me for all that we are doing and saying that 'Tango Down' has inspired them to keep going, or saved their life, or game them a reason to live again. Their stories are truly heartwarming and touching."
Staff Writer David James Heiss may be reached at dheiss@recordgazette.net , or by calling (951) 849-4586 x114.