The two candidates running for the San Gorgonio Pass Water Agency director at-large position are David Castaldo and Mickey Valdivia.
The Record Gazette asked each candidate to providetheir educational background; family information that they wished to share; professional and civic background/involvement; and statements that indicate why they are running for the office they're campaigning for, what they hope to accomplish if elected, and statements as to why they are the best candidate for the role.
David Castaldo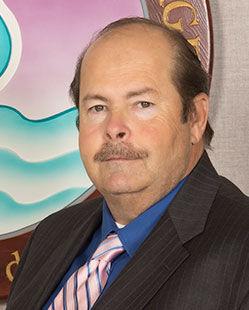 Former Beaumont city councilman David Castaldo is the incumbent candidate for the San Gorgonio Pass Water Agency director at-large position.
He was born in Chicago and moved to Yucaipa when he was 14.
The day after graduating from Yucaipa High School in 1979, he and his father started a propane delivery business that continues to operate in Beaumont.
He married his wife Vandelina on Christmas Day in 1989, and the couple has lived in the Beaumont area since 1998.
They raised two boys and have a grandson.
For over 16 years Castaldo has been a water sustainability advocate. In 2016 Castaldo began serving a fourth term as a director-at-large for the San Gorgonio Pass Water Agency, representing nearly 100,000 water users.
Since he has been on the board: in 2017 the agency embarked on a new direction, securing new sources of water to offset the effects of the past multi-year drought. The SGPWA helped the Beaumont-Cherry Valley Water District erase the huge deficit of the Beaumont Water Basin that had existed for years.
The board also constructed a basin recharge facility and obtained permission to store up to 10,000 acre feet of water in the basin.
The agency hopes that the recharge facility along with the storage account will soften the effects of the next drought.
In 2010 Castaldo was elected to the Beaumont City council. His primary goal of joining the council was to improve the tense relationship between the Beaumont-Cherry Valley Water District (BCVWD) and the City. During his four years on the council Castaldo was the official liaison to BCVWD.
He was also the city's official representative to the Beaumont-Cherry Valley Parks and Recreation District, and to the Beaumont Unified School District.
In 2004 Castaldo was appointed to a four-year term to serve on the Beaumont City Planning Commission, where he gained an understanding of the water needs of local residents, and came to realize that the local area was creating a negative deficit to the Beaumont water basin.
He then became an advocate of proper water management and the need to better plan for water resource sustainability.
As a small businessman for almost 42 years Castaldo understands the importance of hands on financial management with an emphasis on expense control. Like many people he represents, he also owns property and knows the importance of keeping property tax rates under control.
During the past four years that Castaldo was been on the SGPWA board, the property tax rate has dropped three of those four years; and stayed stagnant the fourth year.
In his words: "Please help support my efforts to create a long term sustainable water supply for our area. As your director I have helped to lower your tax rate while securing a 20-year water supply.
More water, and less taxes. My board is presently working on a plan for a sustainable water supply for the next 100 years. Your tap will never run dry.
I believe that long-term residents should not have to bear the cost of new construction. And new construction should only pay their fair share, while not increasing your taxes.
It is my duty as your director to protect and oversee the people's hard earned money and make sure it is properly used for the public's best interest.
I accept this stewardship with dedication, conviction, and with great responsibility as if it was my money.
For over 41 years I have managed my successful family owned business.
I manage the public's funds in the same manner as my business.
A sustainable, yet economical, water supply for the Pass is my only goal for your family and my family. Don't vote for me because I am the incumbent, vote for me because I work for you."
Mickey Valdivia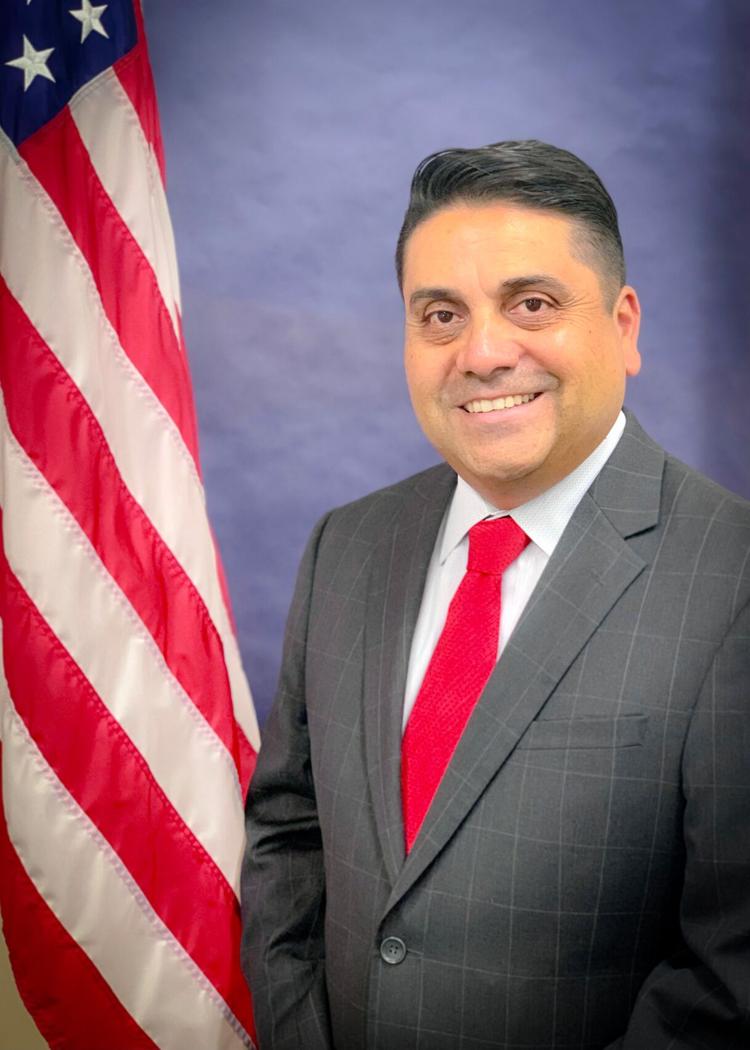 Mickey Valdivia, former general manager of the Beaumont-Cherry Valley Recreation and Park District, and a legislative assistant to County Supervisor Jeff Hewitt, is a candidate for the Beaumont-Cherry Valley Water District at-large board position.
He facilitates the west desert municipal advisory committee for Cabazon and Whitewater, and previously served as a planning commissioner for the city of Beaumont and the county of Riverside.
Valdivia is a Beaumont High School alumnus and a lifetime resident of the Pass area who has been a teacher at Banning High School for the past 25 years, and has served as a youth sports coach.
He has been married to his wife Christy for 29 years; they have three grown children: Skyler Valdivia Mitchell, 28, who attended California State University, Monterey Bay; Dylan, 26, attended University of San Diego; and Noah Valdivia, 21, who is finishing up his senior year at California Polytechnic University, San Luis Obisbo.
Their son-in-law Shane Mitchell is stationed at Westpoint Military Academy, and he and Skyler have two children.
Valdivia has at least six generations of students attending schools in Beaumont, Banning, and Cabazon.
Valdivia attended Mt. San Jacinto College and graduated from the University of Redlands with a degree in government. He went on to earn his master's degree from National University in cross-cultural curriculum.
In his words: "My collective professional experience, coupled with my regional network, makes me the ideal candidate to serve with the SGPWA team as the at-large director. Active growth in Banning, Beaumont and Calimesa warrant an individual who understands the complex nuances of development and how to provide a long term water supply. I promise to fight to provide clean and sustainable water; create a culture of interagency cooperation with all partners; support logical capital improvement projects; and ensure water supply to combat wildland fires."