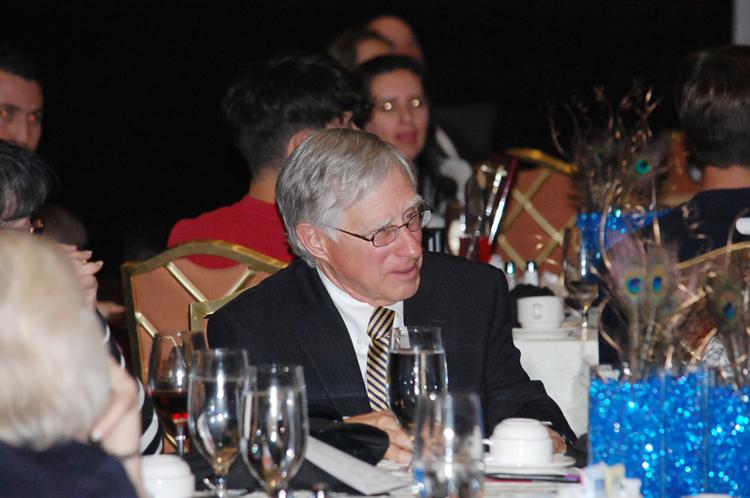 A handful of folks who embody pride in Banning were honored for their contributions last weekend during the Banning Chamber of Commerce's annual installation of officers dinner at Morongo Casino, Resort & Spa.
The chamber installed its board members: Robert Ybarra continues as president; Arthur Cabral, vice president; Paul Smith, secretary; and Charles Varga, treasurer; the board members are Carlos Trejo, David Lopez, Frank Burgess, Kyle Pingree, Miranda Owens, Oleg Ivaschuk, Ruben Cruz and Dan Hassey.
The Chamber Spirit Award was given to Brittany Smith for her assistance in promoting the chamber's Ambassador program and for coordinating ribbon-cutting events for new chamber members.
Sierra Diaz was presented with this year's Emerging Leader Award. Banning Mayor Daniela Andrade complimented Diaz for her "great maturity for an 18 year-old" who advocates for the less-fortunate and "shows true leadership" and demonstrates the offering of encouragement to others.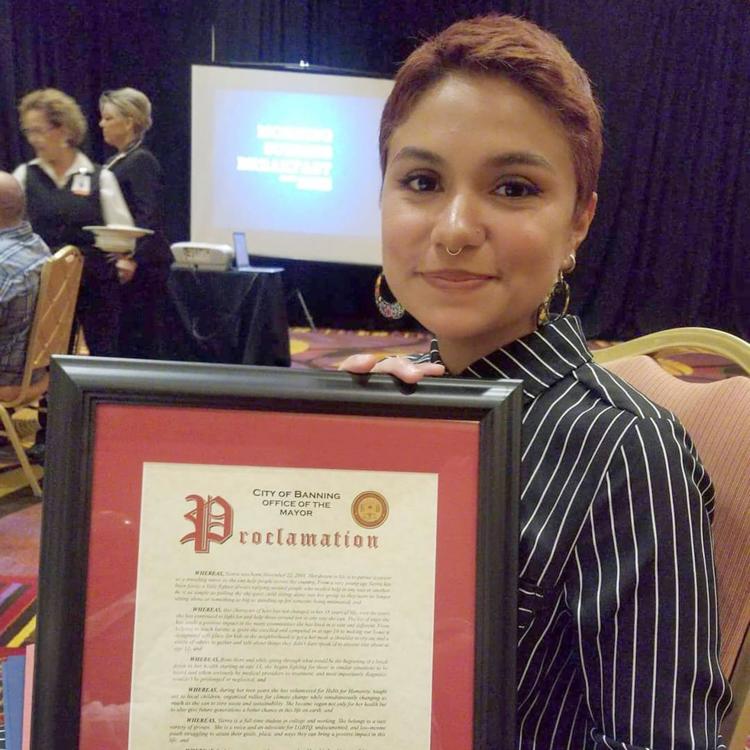 The chamber's Member of the Year Award was presented to Precision Material Handling, which rents and services forklifts, boom lifts and scissor lifts at its facility in Banning.
The Community Partnership Award was given to John Lawrence, who was credited for his company's generosity to programs such as Holiday Wish, and his efforts to hire locally.
His company, Lawrence Equipment on West Lincoln Street in Banning, manufactures flat bread machinery and is considered one of the world's leading innovators in the tortilla and pizza industries, and was the recipient of this year's Large Business Award.
The Community Service Award went to past school board president Alfredo Andrade, who was credited for helping accelerate bringing back the trades to the high school curriculum.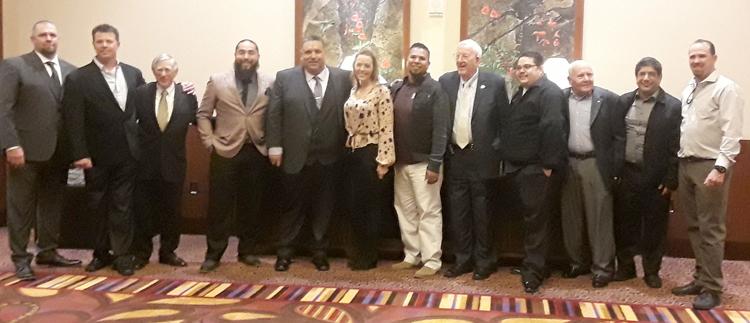 The chamber's Non-Profit Award went to Jeannette Marlar, who has spent years at the helm providing leadership and volunteerism to the United Way and Habitat For Humanity of the San Gorgonio Pass, as well as a variety of organizations such as the San Gorgonio Pass Rotary Club, for which she is on-deck as its incoming president.
This year's Small Business Award went to Rio Stone Building Materials on West Lincoln Street, which has donated landscaping materials, expertise and labor to assist downtown Banning beautification efforts.
The 2020 Citizen of the Year Award went to Robert Ybarra, who has served as president of the chamber for the past year, recently purchased The Haven Café downtown, and is owner of Precision Material Handling.
Ybarra's ubiquitous presence at events and programs around town, during chamber ribbon-cuttings, breakfasts and chamber mixers, was "well-deserved" according to Mayor Andrade, who presented the award to him. "Robert donates time and money to the chamber and operates a few businesses," Andrade noted.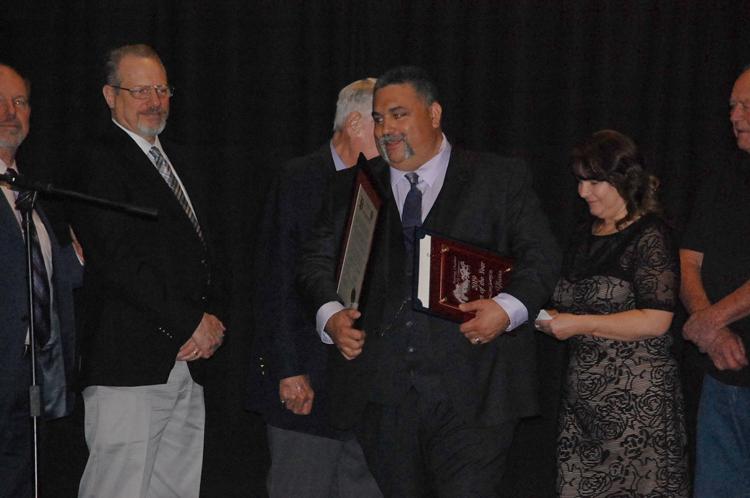 Ybarra thanked his supporters, his employees, and gave loving kudos to his wife Kim, all of whom "I couldn't do what I in the community without my team. I thank all of you. It's been an amazing past couple of years, and I wouldn't trade it for anything."
At the end of the evening, the chamber had a pleasant surprise for one of its longstanding champions: fill-in-any-position-you-need-me Charles Varga, who has stepped in at times as a chamber manager, publicity officer, and has immersed himself in consulting on a variety of programs the chamber offers, runs, or promotes.
The chamber recognized him with a token certificate of his dedication to the local business community.
The Record Gazette newspaper is the Banning Chamber of Commerce's longest dues-paying member.
Staff Writer David James Heiss may be reached at dheiss@recordgazette.net , or by calling (951) 849-4586 x114.