The candidates running for Banning City Council, District 3 are: Art Welch, George Moyer and Mary Hamlin.
The Record Gazette asked each candidate to provide their educational background; family information that they wished to share; professional and civic background/involvement; and statements that indicate why they are running for the office they're campaigning for, what they hope to accomplish if elected, and statements as to why they are the best candidate for the role.
Art Welch
Past mayor Art Welch seeks to retain his seat as the incumbent candidate for Banning City Council's Trustee Area 3.
Welch is a field representative for Sen. Mike Morrell, and serves on the Riverside County Transportation Committee, the Riverside Transit Agency, Pass Area Transportation Committee, the League of California Cities, and founded the Pas Veterans Expo.
In his words: "Banning is poised for economic development and new homes. We have a city manager and staff that can make this happen. I would like to continue to be part of the growth that is going to benefit the citizens of Banning who will be proud to call Banning home.
I have a positive working relationship with Congressman Raul Ruiz, Senator Mike Morrell, Assemblyman Chad Mayes and County Supervisor Jeff Hewitt.
If elected I will continue to work to improve traffic conditions along Highland Springs Boulevard by extending the Sun Lakes Boulevard; continue to strive for balanced city budgets; find means to strengthen our Police Department and incur life-saving response times from paramedics; and support aggressive economic development to attract commercial and clean industrial companies to improve the city's economy."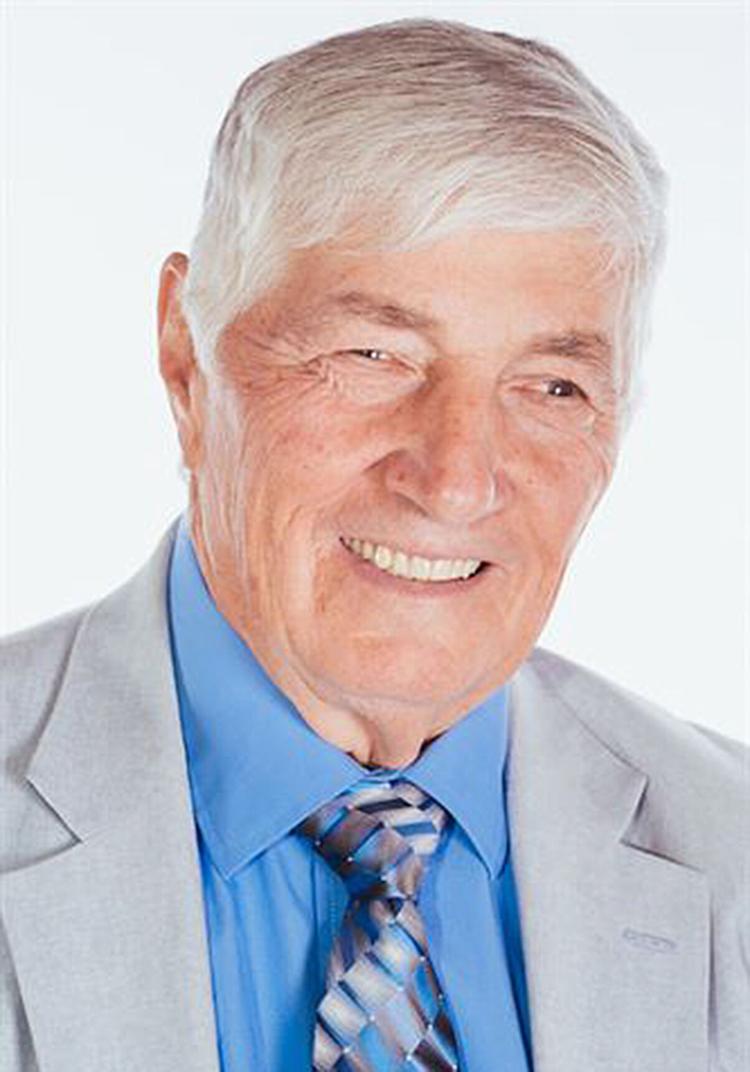 George Moyer
Former mayor George Moyer is a candidate running to once again represent Banning's Trustee Area 3.
He retired in 2013 from the construction industry as a project manager working with municipalities and public agencies in the Pass area on various infrastructure projects
He has served eight years on the Sun Lakes Home Owners Association's master board, including five years as president.
He participated with the Community Association Institute in defending the rights of 55+ communities to self-govern, and continues to do so.
Moyer was appointed by the City Council to the Banning Community Advisory Committee, and serves on the City's Downtown Committee, working with the Community Development Department to find ways to rejuvenate Banning's downtown.
In 2019 he was appointed to Banning Unified School District board of trustees.
He serves as president of the San Gorgonio Memorial Hospital Foundation.
In 2016 he was elected to Banning's City Council, serving as Mayor in 2017 and 2018. In 2016 the city converted from an at-large system of government to a by-district electorate.
In his words: "During my term I was active at the county and state level in working with the League of California Cities. In that capacity I served on the Leagues' Regional Executive Committee, and their State Environmental Committee. I also was a county commissioner for the Riverside Conservation Authority, and the Riverside County Community Action Partnership.
I still had 2 years remaining on my term at the time Banning transformed into a by-district sytem. District 3 was chosen as one of the districts assigned to elect a representative that year. As a result, when my term expired in 2018, I had to wait two years to run again.
During my term many projects were completed that have served our community well. Needed roadwork was being done, Roosevelt Park was completely renovated, park maintenance was greatly improved. Others have been stalled or been put on the back burner altogether. These need to be more aggressively addressed. Issues like the traffic problems on Highland Springs. I have been told by city staff that if everything goes just right something may be started by 2025. The promised extension of Sun Lakes Boulevard to the east is a very similar situation and time line. Previously approved projects needed by the city have been relegated to future commitment. One good example is the expansion of Lyons Park. Multi-use fields were approved years ago, and CDBG funds were allocated to start the project. The funding has been reallocated and put the project on hold. Instead, we have purchased property and are demoing an adjacent building to create a downtown parking lot. Why now, when we have a deficit budget and our police force and dispatch staff is woefully underfunded? For concerns relating to budget and public safety, as well as growth and homeless issues, I decided to be a candidate to represent you, citizens of District 3 and the city of Banning.
With me you get management experience, both as a professional and as a community leader. I will bring years of team building and positive results. In addition, the knowledge gained in my prior term will eliminate the learning curve, and allow me to immediately go to work for you to be productive. I truly appreciate your consideration and ask that you vote for me to be your Council representative."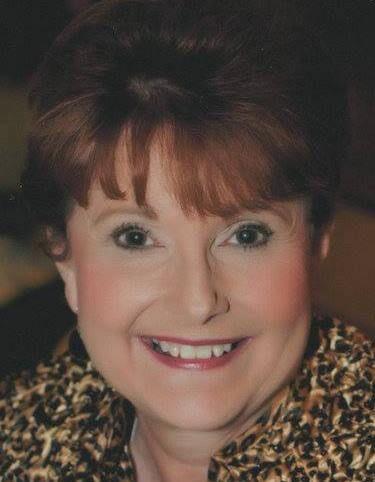 Mary Hamlin
Pass Job Connection founder Mary Hamlin is a candidate for the Banning City Council's Trustee Area 3.
Hamlin has lived in Banning for 13 years, and has a master's degree in organizational management from the University of Phoenix, and a bachelor's degree in business administration from Georgia State University.
In her words: "Banning has been my home for over 13 years. I am the founder and CEO of the Pass Job Connection, a local nonprofit dedicated to assisting area residents with their job search activities. My 25 years of experience in workforce development with different government and educational organizations, along with my master's degree in organizational management, provide me with a wealth of experience necessary to be a member of the Banning City Council.
I have been working for over four years as a substitute teacher for Desert Edge High School, located in the Riverside County jails. As vice chair of Faith in Action of the San Gorgonio Pass, I have been actively involved in assisting with the Ramsey Street Village, a homeless transitional housing program.
I promise to work cooperatively with the other council members to benefit Banning as well as be in compliance with the Code of Conduct. Through dedication and commitment and everyone working together, we can improve Banning and make it a place where fairness and sensitivity to all is encouraged.
I promise to work towards improved traffic flow on Highland Springs at I-10;
support of local businesses; attract new businesses; support Ramsey Village transitional housing for the homeless; establish a job placement and training center; and create internships, apprenticeships and job training programs for youth. I am experiences in working in and with government agencies. I work well with others. I can provide common sense leadership and am always ready to listen to the citizens of Banning. We can celebrate community heritage as well as promote interaction among all members of the community. I offer experienced, common sense leadership."