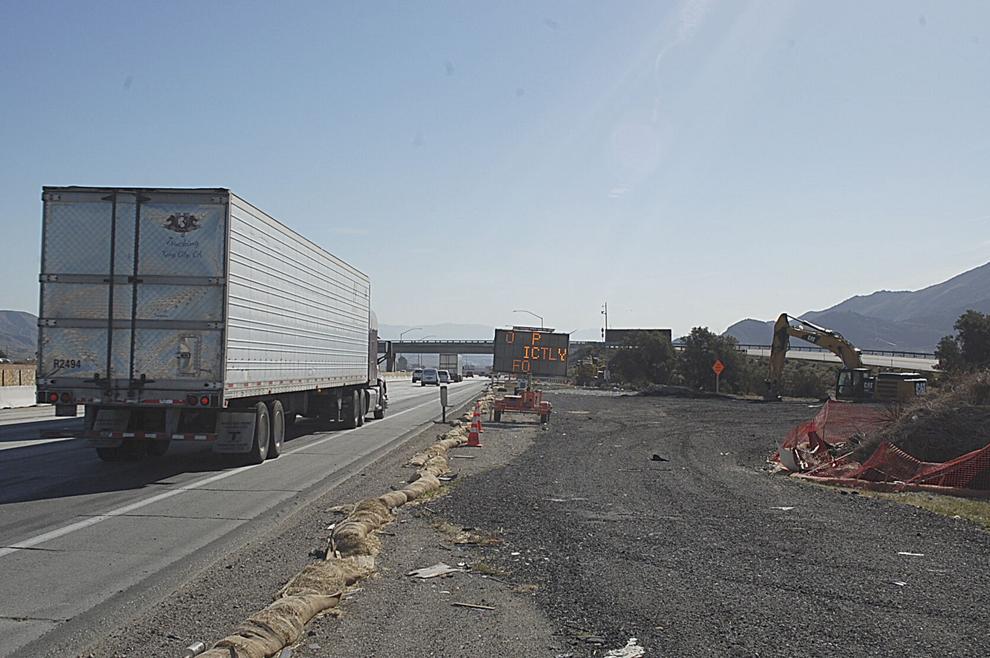 BY DAVID JAMES HEISS
Record Gazette
Councilman Rey Santos, serving previously in his capacity as Beaumont's mayor, approached the region's municipalities along the I-10 corridor to guage interest in working with them on regional transportation projects.
"We're seeing more large-scale development happening that is now encroaching into our neighbors," City Manager Todd Parton told the Beaumont city council at its March 16 meeting. "As each city is looking independently at its various needs, there is an inability of the system to handle simply traffic alone. We need to start looking at multimodal needs for quality of life and sustainability within our communities," specifically as it all relates to transportation."
There are billions of dollars in infrastructure needs, Parton pointed out, and the Pass area is an important nexus that keeps the economy in the west moving along. "If the system in total isn't working, then the system fails," Parton said, "so all components need to come together and work together."
He explained that there is a lot of competition for regional entities seeking to secure funding for projects, and those municipalities that have their acts together as cohesive units have an advantage, as the Pass area's population approaches nearly 200,000, Parton said. "Together as a group of stakeholders we should have the ability to carry more weight and a stronger voice" in that process.
Parton noted that funding for Beaumont's Potrero interchange has lost out to funding to projects that benefit larger metropolitan areas.
Santos approached Banning, Calimesa, and the county's Fifth District to broach the initial suggestion of working together.
An outline of a corridor strategic plan encompassing "long-term key projects to address transportation needs" involves a vision that focuses on improving overall mobility, accessibility and equity to improve access to non-single occupancy vehicle modes, safety, maintenance, and enhancing the quality of life while supporting regional economic growth.
It would include the county, Banning, Beaumont, Calimesa and the Morongo Band of Mission Indians as its stakeholders, and the plan would address existing roadway conditions, traffic load, development, rail conditions, bicycle routes, pedestrian systems, public transit, air quality and physical constraints such as flood plains and seismic hazard zones.
The concept seemed to be received warmly by its neighbors, without any official commitment, Parton reported. Beaumont generated a specific plan and outlined what the region's needs may be, and indicated what the region needs to prioritize in order to accomplish some of those projects.
While an outline "was floated" to its neighboring entities, Beaumont is yet to "hear anything back," Parton said, explaining that coming up with a living document and keeping stakeholders involved and apprised has its own costs, though funding could be available through the state, Parton said, but hopes that a proposal will be in place before funding deadlines in late fall.
The city estimates that it has already spent nearly $15,000 just to prepare its strategic plan outline.
Agreeing on MOUs and figuring out who will play which roles can be a drawn out process. "We really need to have everyone on board by mid-summer" to get things rolling in a timely manner, Parton said.
"This is really important," Mayor Pro Tem Lloyd White said, cautioning that the Riverside County Transportation Commission "sent a message to small cities last year" regarding prioritization of projects, drawing away from "rotational" and fair opportunities for municipalities to be considered for project funding, opting instead to focus on prioritizing projects that already have some funding and are ready to go.
Smaller cities no longer would receive preferential treatment, according to White.
"A handful of us on the board voted against that," White said, since "small cities do not have the resources to commit to a project, just to get it in line for other projects," and do not have a luxury of committing a couple hundred thousand dollars for the design of a project that may never get considered for further funding by RCTC or the Western Riverside Council of Governments.
According to White, the response was that such a decision would motivate smaller cities to work together on preparing project-ready plans. RCTC, White explained, was taking care of the "chaos" in Corona, Temecula, Murrieta and Menifee, reacting to the growth that exploded there.
The Pass area cannot wait 10 years for a similar chaotic situation to devolve here, White said. "If we can impress upon our neighbors that RCTC is not going to provide the funding to help continue the growth that is coming … we understand that we each have to prioritize projects that are important to us, and then we have to work together on the projects that's the most important to the Pass area as a whole. I welcome this. This is a great step."
Councilman Julio Martinez reiterated that "It really is going to be an effort for all of us to work together," though the alternative would that everyone ends up "all fighting for the same resource and no one ends up getting it, and we don't make any progress."
Banning City Manager Doug Schulze responded to a message confirming that his city had been contacted.
"This approach has been discussed by the mayors and the city managers, along with Supervisor (Jeff) Hewitt," Schulze acknowledged. "Regional transportation initiatives depend greatly on collaboration between cities, the county and the state. This particular plan will be discussed by the city council in an upcoming meeting."
The council unanimously voted to have Mayor Mike Lara coordinate with the region's stakeholders to garner formal support for a collaborative effort.
Staff Writer David James Heiss may be reached at dheiss@recordgazette.net , and messages may be left at (951) 849-4586 x114.