During a forum Monday night hosted at the Cherry Valley Grange, the three candidates for Beaumont City Council had a chance to introduce themselves and answer a couple of questions.
The forum was sponsored by the Inland Empire Taxpayers Association and moderated by Banning police chaplain Juan De La Fuente.
Incumbent Julio Martinez and challengers Jessica Black and David Fenn were given a moment to introduce themselves and their platforms, and were asked to discuss why they felt they were qualified to be a potential city council member, and to describe what their top priorities would be if elected.
Jessica Black believes that "Beaumont can have it all."
"We can have a thriving downtown that can be a showcase for our city, homes, parks with activities, strong infrastructure with easy access to both sides of the freeway" and still have a small-town feel, Black says.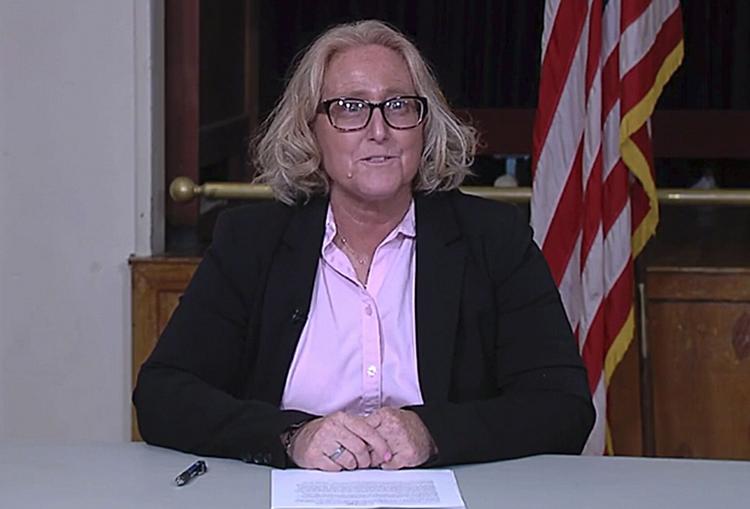 Black envisions a future Beaumont that has "beautifully landscaped parks with picnic areas, first-rate athletic fields, safe playground equipment, open park areas that will host festivals and celebrations, well-kept streets, a city hall that is practical and user friendly. I see the city of Beaumont as an amazing place to live, play and work."
Black says that she possesses the educational background and experience to be a council member, with an ability to "create a vision with people I'm working with" that has helped her in the private and public sector, and as a founder of a nonprofit that works with adults with disabilities.
She promises to be "ready for the next level of leadership, with the vision and passion to move Beaumont into the future. I will work hard and be honest with you. We will have it all."
Former city clerk and council incumbent Julio Martinez, a science teacher at Beaumont High School, expressed pride in watching Beaumont progress during his time on council, noting that Beaumont has become "such a central figure in the Pass area that's accomplished so much in four years" compared to mismanagement that plagued the city several years ago.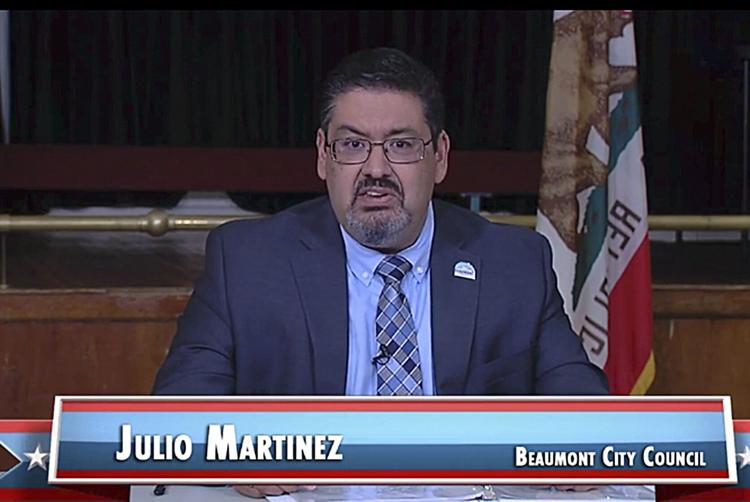 Beaumont, he points out, now has a balanced budget and a general fund surplus of more than $8.5 million.
He will continue to prioritize a "balanced, safe community that is inviting and prosperous," with a focus on giving Highland Springs Avenue the attention he feels it requires to sort through traffic issues; he would coordinate with surrounding communities efforts to address homelessness; and continue to support plans that would make Beaumont's downtown inviting and walkable; and strive to give options for youth with courts, ballfields, and maybe a local college campus within the city to reduce student commutes. He would assure that government continues to remain transparent.
His highest immediate priority would be a COVID-19 recovery plan "for the sake of continued revenue and jobs," with a priority to bring back businesses and support them with resources that incorporates federal and state resources.
"Beaumont has come a long way in four years" with balanced budgets, lower community facilities district assessments, and a promise of future production of recycled water, a revamped Stewart Park, and balanced growth and community unity, Martinez said.
Army veteran David Fenn is currently an elected member of the San Gorgonio Pass Water Agency, serving as its Finance and Budget Committee's vice-chairman, a seat he would resign if he is elected to the Beaumont City Council.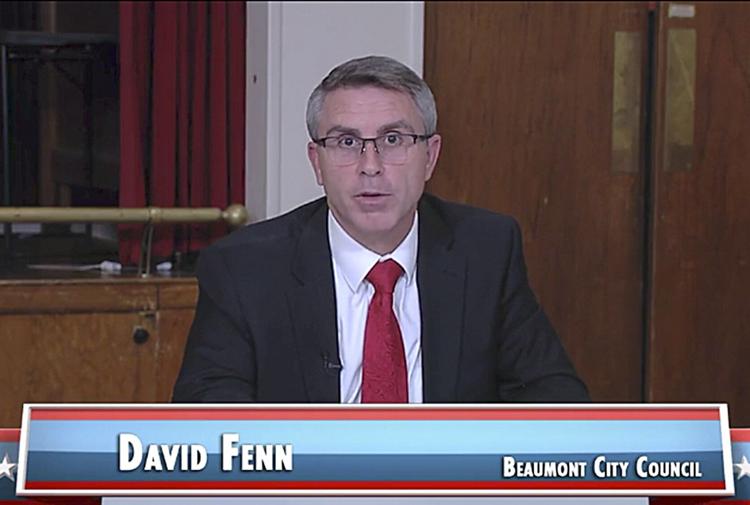 He explained that he tends "to speak off the cuff and from the heart," and outlined Beaumont's vision as "an affordable nice place to live where someone could raise a family and survive California's tough environment."
After a couple of campaigns running for the water agency, he was finally appointed to a seat. During his tenure the agency has lowered property taxes.
"I believe in serving the public and doing our duty," he said.
Drawing on his experience as an elected official, and relying on his expertise as a real estate agent, "I help people make the largest financial decisions in their lives," and, having run a small business, he understands managing payrolls.
He has a flexible schedule, which is necessary, since council members answer to the public, he said.
His idea of a future Beaumont "is not my vision alone. I've talked to hundreds of people: Beaumont needs to be a safe, affordable place to raise a family. Property taxes are too high. Beaumont is on the edge of affordability. We've lost too many people who've moved out of the area."
He promises that "Anything I put my heart to, I put my best effort to. I love Beaumont. I've lived many places as an adult, and finally found a place to raise my four boys. I will ensure sensible growth where people can work locally."
The forum, which was livestreamed online, may be viewed on the Inland Empire Taxpayers Association's Facebook page.