The candidates running for Beaumont-Cherry Valley Water District, District 1 is Jeffrey L. Cottrell and Andy Ramirez.
The Record Gazette asked each candidate to provide their educational background; family information that they wished to share; professional and civic background/involvement; and statements that indicate why they are running for the office they're campaigning for, what they hope to accomplish if elected, and statements as to why they are the best candidate for the role.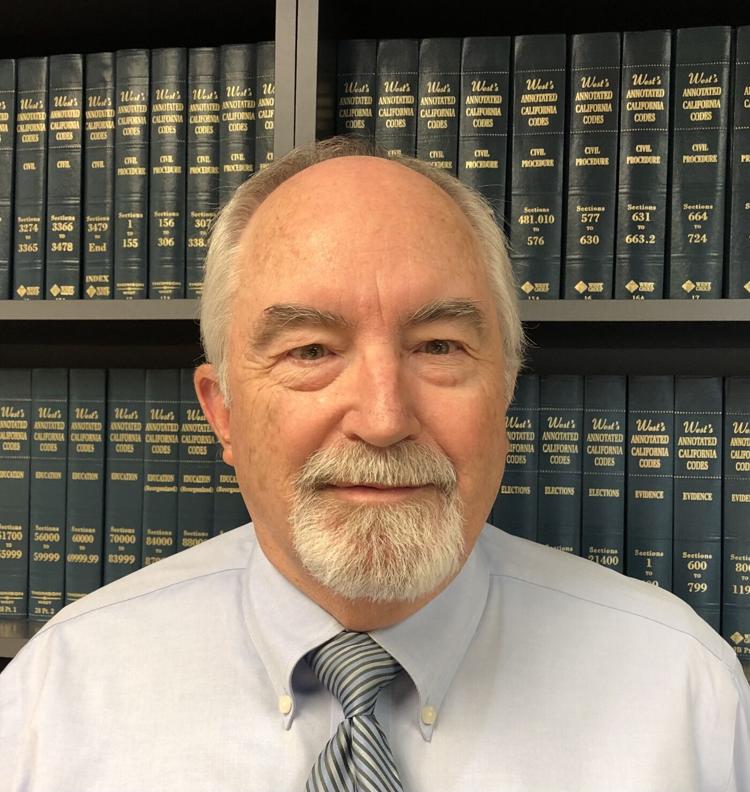 Jeffrey Cottrell
Jeffrey Cottrell said: "I am an 18-year resident of Beaumont.
My wife and I have been married for over 47 years and have three sons and 10 grandchildren.
I hold a bachelor's of science degree from Brigham Young University and a juris doctorate degree from Western State University College of Law.
I am a licensed attorney in good standing with the California Bar and have been practicing for over 38 years. Presently, my practice focuses on wills, trusts, conservatorships and probate issues. Prior to opening up my own practice, I was general counsel for an international equipment leasing company and traveled extensively negotiating complex cross boarder leasing of commercial aircraft and oil support vessels.
In serving on the Board I will be guided by two main principles: First, water is essential to the residents of Beaumont and Cherry Valley and needs to be adequately supplied, managed and conserved for not only the present but future generations; and Second, the water district exists for the benefit of the rate payers and not for the interests of the board members, staff or other special interests.
I will diligently work to see that both of these guiding principles are maintained and adhered to while serving on the Board.
I previously served on the Beaumont Cherry Valley Water District's board having been appointed to fill the unexpired term of a board member that moved from the area. While serving I was elected President of the Board and served as such for over a year before losing my seat in the 2016 election.
I believe that my background lends itself to serving as a member of the water board. I have the ability to work with other board members, water district staff, rate payers whom I will represent, and the San Gorgonio Pass Water Agency to bring the lowest cost water in sufficient quantities to the area."
Andy Ramirez
Andy Ramirez of Beaumont is the incumbent candidate for the Beaumont-Cherry Valley Water District's Division I board, who was initially elected in 2016.
Ramirez serves as a public works manager for the city of San Bernardino, and previously was the public works superintendent of utilities for the city of San Jacinto.
He did his undergraduate studies at the University of California, Irvine, and graduated summa cum laude with a master's degree in public administration from California Baptist University in 2012.
Among the accolades accomplished while in office, he has spearheaded six water conservation projects; worked on a cooperative agreement for recycled water; chaired the Communication and Public Outreach Committee; ensured the water district provided assistance to efforts during the Apple Fire; helped secure $1.5 million in federal grants for meter improvements; co-chaired a multiagency agreement to transition operations of Bogart Park; and helped ratepayers save nearly $400,000 in conjunction with 8th Street water line replacements and paving project, as part of a joint effort with the city of Beaumont.
In his words: "My wife and I strive to protect Beaumont-Cherry Valley Water District and ensure we are not reliant on the state, nor their restrictive mandates, that hurt farmers and families. My top three priorities I have accomplished are protecting clean water, maintaining low rates for all families, and overseeing the construction of infrastructure to keep our ratepayers less reliant on the State Water Project."