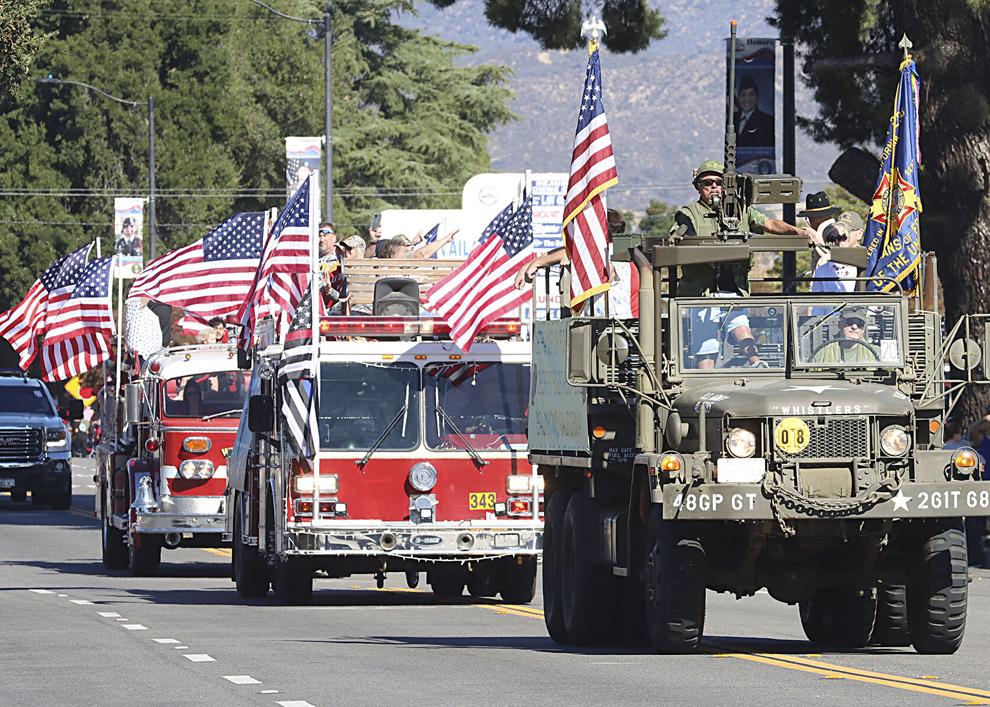 BY PAUL PRADO
For the Record Gazette
On Nov. 11, several streets were blocked off as the Beaumont's Veteran's Day Parade got underway, heralded by this year's grand marshal Paul St. Martin, an Army veteran and a Purple Heart recipient.
Martin is a former Beaumont city councilman who was appointed in 2010.
In 1965, Martin served with the 1st Cavalry Division in Vietnam.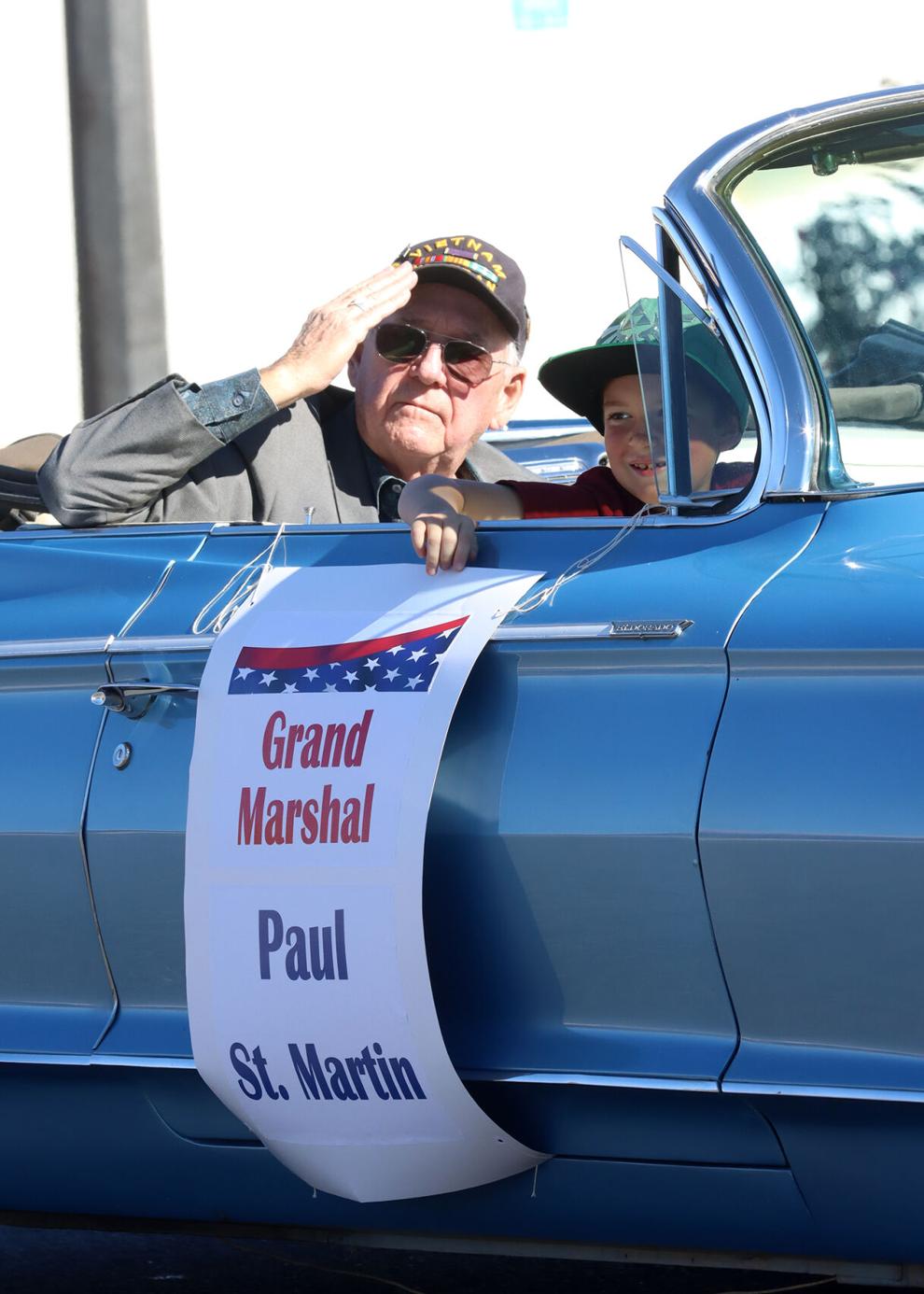 The Junior Air Force cadet corps. started down the parade route, followed by local politicians and veterans.
Colorful classic cars and trucks honked and waved at spectators.
Military vehicles provided a glimpse of what life was like during World War II.
The American flag was visible everywhere.
Children, veterans and supporters were carrying flags in trucks and on floats, as spectators waved their own flags in solidarity.
Civic groups like the Boy Scouts of America and the Girl Scout Daisies also participated in the parade.
The Beaumont High School marching band played "Anchors Aweigh" to get everyone in the spirit.
Alfred Lopez, a Vietnam veteran, shared his thoughts on the parade.
"I was in the 1st Marine Air Wing," Lopez said. "I was a crew chief on the CH46 Sea Knight in Vietnam. I like this parade. I think it's great."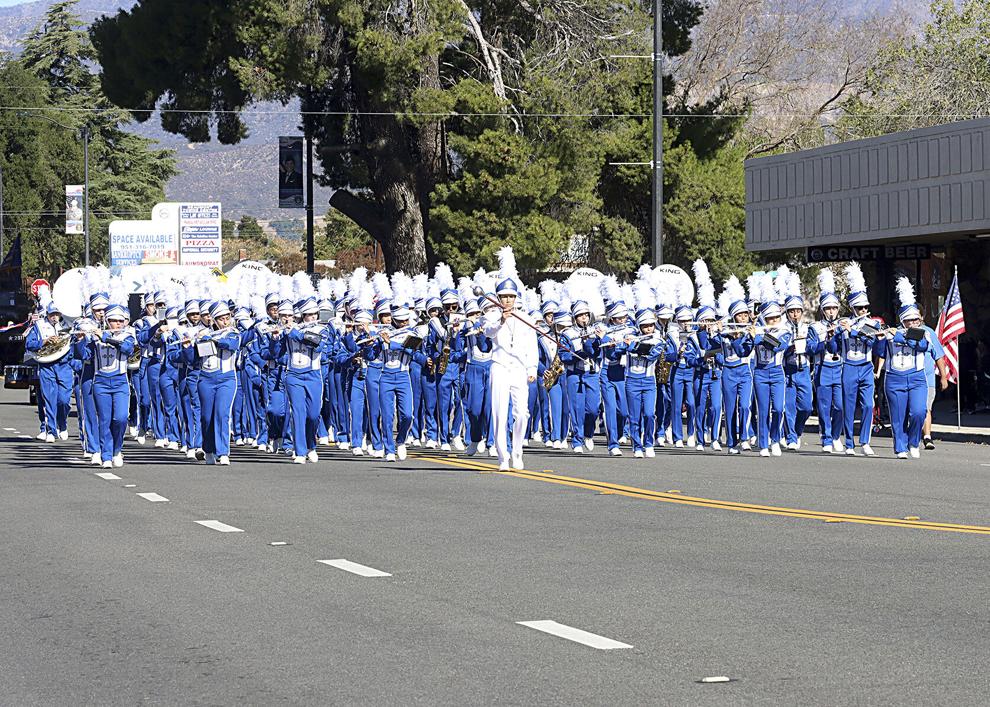 Lopez comes from a long line of veterans.
"My father, cousins and uncles were Marines," he said. "It's an honor to be here recognizing the work that was done by all the veterans that said they would go and serve. When you enlist, you are giving up your life for the freedom of our nation. I've always felt that it was an honor to serve my country."
Jim Snyder was a spectator at the parade.
"This parade is really nice," he said. "There is a lot of patriotism going on. I was surprised to see how big the parade was."
Snyder served in Vietnam in the Lima Company, 3rd Battalion, 1st Marine.
"This is the first parade that I've attended," Snyder said. "I wish Banning would do the same thing. I know the vets would appreciate it."
After the parade concluded, St. Martin served as the Master of Ceremonies during the Veteran'sceremony, conducted in front of the Beaumont Civic Center.
Sen. Rosilicie Ochoa-Bogh, Riverside County Fifth District Supervisor Jeff Hewitt and Beaumont Mayor Mike Lara participated in the ceremony and thanked all veterans for their contributions during the war effort.
Hewitt thanked the families for bringing their children to the parade and ceremony.
"Thank you for bringing your children to something they might not understand," said Hewitt. "Today is the best holiday, because the children get the best gift and that is freedom. We rejoice those that have served, for today we all come together."