Beaumont has been using the California Highway Patrol to handle towing services for traffic collisions and vehicle violations within city limits.
That reliance on CHP prevents the city from controlling which of the eight towing companies CHP has been working with, and is unable to hold those towing companies liable for their own violations, which could include equipment violations, employee misconduct, staff or criminal activity, and response times.
The city established its own ordinance to rein in accountability in November 2016, which the city council approved a month later.
The timing was convenient enough for Beaumont Police Department to prioritize the project, Chief Sean Thuilliez informed the Record Gazette, who explained that once agreements have been signed by all the tow operators, the city can begin working with its rotation of services later this spring, maybe as early as March.
Beaumont posted a request for proposals for non-consensual towing services early last December, which closed on Dec. 28.
Non-consensual towing services refer to the towing or impounding of a vehicle without the registered owner's consent, which can be applied to abandoned vehicles, for instance; or if the operator is unlicensed or incapacitated due to intoxication or injury and transported for medical services; or if the driver has been arrested and taken away.
Three companies from Beaumont (D&S Towing, M&M Towing and Dom's Towing) and two from Banning (Stagecoach Towing and Statewide Towing) responded.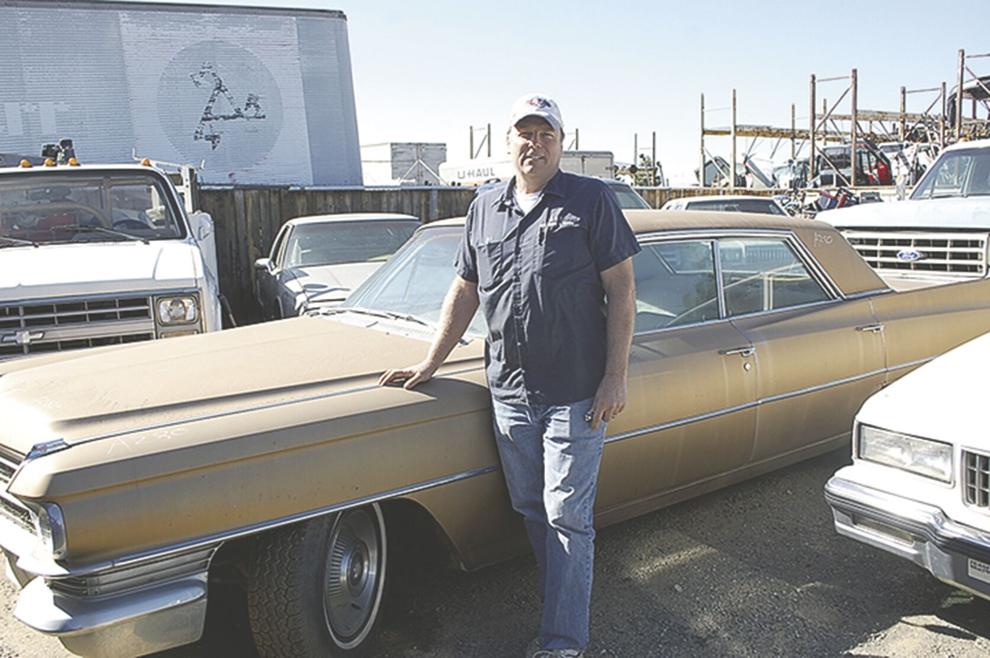 The authorized companies will be placed in a randomly ordered rotation. As towing services are needed, the police officer tasked with requesting service will call the first company on the list; that operator is then moved to the bottom of the list. If an operator is unavailable or unable to efficiently answer a call for service, they are moved to the bottom of the list, and the next business is called.
In instances where more than one vehicle needs to be removed, separate contractors shall be called for each vehicle.
Councilman Lloyd White, the only one to vote against passing the agreement at the Feb. 16 council meeting, expressed disappointment that agreements for towing services in Banning were not as amenable as the one in his city's.
"I fully understand why we're using resources outside of the city, because our local towers do not have the capability of handling everything" due to so many calls for service, White said, noting "we are working with a couple companies out of Banning. I think it's wrong that the city of Banning doesn't reciprocate," saying that Banning's agreements require towers to have an office and a yard within its city limits "which in my opinion is planned to eliminate businesses from outside Banning. Banning and Beaumont are so tied together that there should be a concern over the fact that our towers are not allowed to work in their area … they have to be willing to work with us."
White's point is an issue that has festered with D&S Towing Owner Martin Bright, who laments that "it has been a 20-year struggle" to get Banning to open up its city to Beaumont towers, claiming that Banning's ordinance limits towing services to companies that have offices and yards in Banning.
"I'm glad Beaumont stepped up to equalize the playing field for the towing companies in the Pass area, and to allow Beaumont companies to provide services in Beaumont," Bright said in an interview.
His company has been among the eight that CHP has relied on for its towing rotations for at least 20 years.
Banning City Manager Doug Schulze responded in a statement that "There is a concern that the towing companies we use are able to respond in a short timeframe so our officers aren't waiting long periods of time to get a vehicle towed. This wouldn't be a problem for towing companies in Beaumont, but it would create a problem if a towing company from Palm Springs or Yucaipa — or further away — bid on the contract. The bottom line is, we need to be operationally efficient."
Staff Writer David James Heiss may be reached at dheiss@recordgazette.net , and messages may be left at (951) 849-4586 x114.