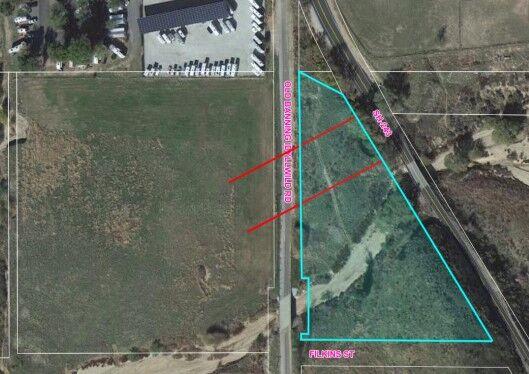 BY DAVID JAMES HEISS
Record Gazette
Banning has approved taking the reins to negotiate property acquisition for the 3,385-home Rancho San Gorgonio project.
The city approved Rancho Cucamonga-based Diversified Pacific's 831-acre master planned community in October 2011, with the stipulations that the developer would need to acquire any necessary easements and entitlements to make the project happen.
That included 600 feet of land to install sewer lines across what is currently private property, and to carve out a portion of one property in order to extend C Street so that it meets State Route 243.
Representatives of the project claim that they had not had any luck or cooperation with landowners, who Diversified Pacific was seeking to acquire easements ranging from 257 square feet to 9,309.33 square feet.
They approached the city hoping it might have better luck, as it was the city after all, that required the developer to install the sewer line and extend C Street as a condition for approval.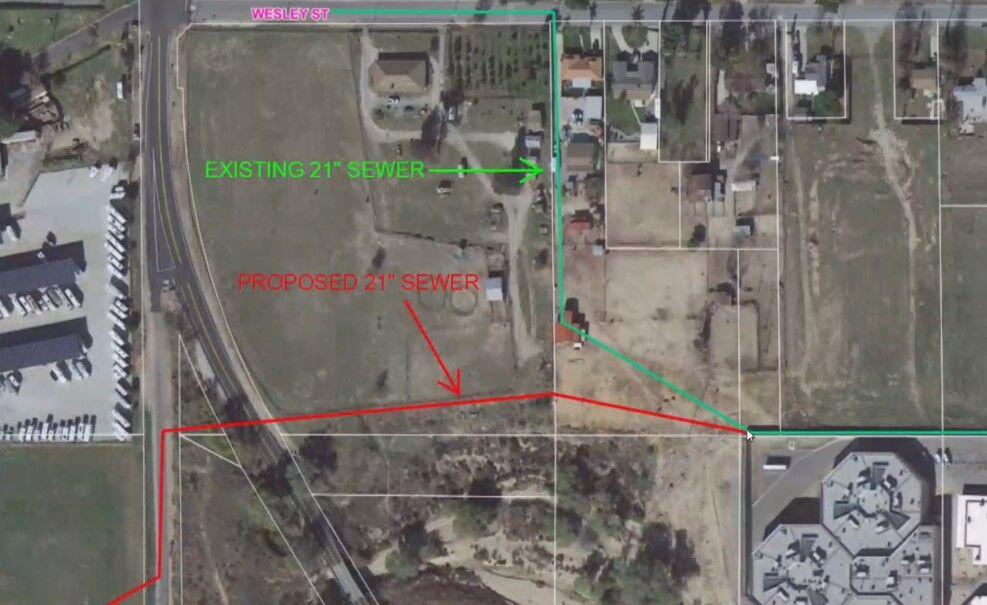 City Attorney Kevin Ennis likened it to the city helping itself "carry out our own part of the bargain," for which Banning will bill Diversified Pacific for any expenses related to the property acquisitions.
According to Public Works Director Art Vela, he managed to speak with a couple of property owners to invite them to the June 8 meeting, though no property owners addressed the council.
Vela described them as "very friendly" people who clearly understood what the city was attempting to do, even though they were "not being pleased" with the situation.
Councilman Kyle Pingree, who had requested the decision be moved from the May 25 meeting to the council's June 8 meeting so more information could be gathered — and still voted it down — said he had invited the property owners to Tuesday's meeting.
Ennis explained that these minor property acquisitions were "simply an easement" to allow the city to install subsurface sewer lines. Property owners could still use those portions of land as they always have, except nothingtcould be built directly over the line.
Councilwoman Mary Hamlin reiterated a point she previously explained: "We're not talking about taking anybody's house," and that eminent domain proceedings, should property owners refuse to work with the city, would be a last resort to acquire minimal portions of property adjacent to streets.
She divulged that one property where C Street would be extended would involve a property exchange on the other end of that owner's property as part of the negotiation.
The land exchange offer would cover more area than the property that the city is trying to obtain, according to Vela.
Vela told the council that disruption for installation of a sewer line would be minimal, with the city taking care of that within a couple of weeks.
Alternatives of realigning sewer lines up a nearby hill and involving the installation of lift stations at costs upward of $6 million each — in addition to annual operating costs for each of $50,000 or more, not including maintenance — were not practical for the city to consider, Hamlin suggested.
The city also could not require the developer to build lift stations.
City council voted 4-1 (with Pingree dissenting) to approve the city to work on acquisition of those portions of properties, and to come up with independent appraisals. Property owners also can conduct their own appraisals, and the city will reimburse them for related costs up to $5,000.
Staff Writer David James Heiss may be reached at dheiss@recordgazette.net , and messages may be left at (951) 849-4586 x114.