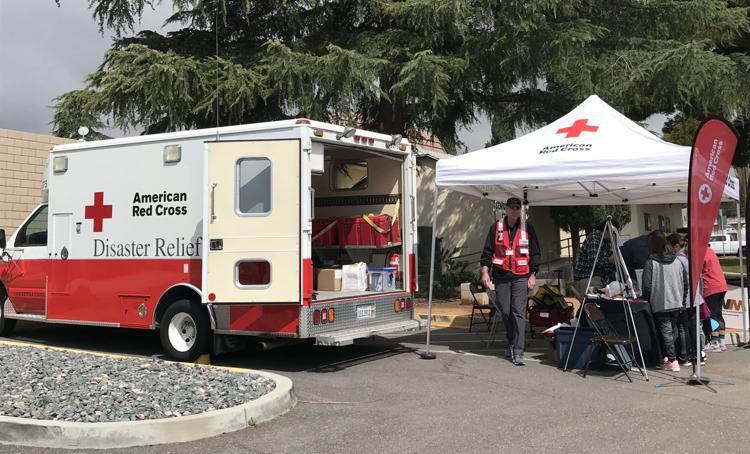 Banning's 13th annual Disaster Survival Expo was held at the Banning community center this past Saturday April 6.
The disaster preparedness event was free and open to the public from 10 a.m. until 2 p.m. and highlighted many of the services provided by first responders and the organizations that lend aide in catastrophes.
Disasters affect every level of our society and in times of need require all types of resources.
Banning Police Department's Police mobile command was on display along side Riverside County Sheriff's dive team, CAL Fire/Riverside County Fire Department hazardous materials team, City of Banning Water Department, Waste Management, AMR and others to demonstrate the complexities and many of the intricacies that an often too comfortable public overlooks.
Are you prepared for a disaster?
Many tend to view disasters as large-scale events such as earthquakes, hurricanes, floods and wildfires but often times overlook the small-scale tragedies that are far more likely to affect them.
The American Red Cross responds to a disaster every 8 minutes, 90 percent of which are house fires.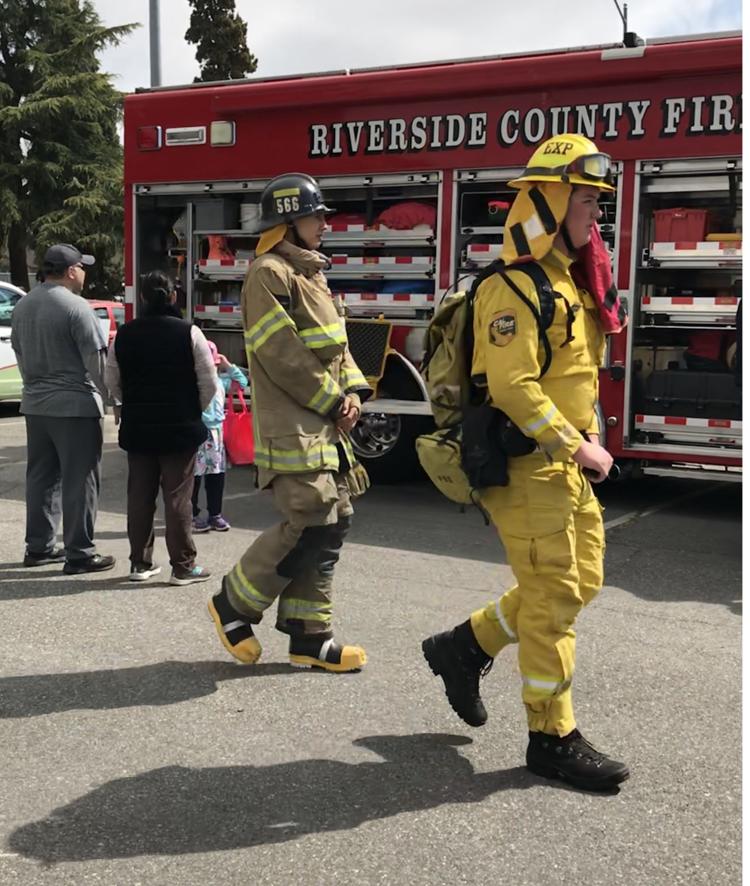 Juana Zapata a volunteer recruiter for the American Red Cross was spreading awareness during Saturday's event and stressed how starting at the small level is what will really make a difference.
Zapata said the things that people overlook are often the most crucial to preparedness.
Do you have important records or copies of Drivers Licenses, Birth Certificates and Passports easily accessible in an emergency?
What about a list of emergency contacts, cash, bank account numbers, insurance policies, immunization records or even a gallon of water set aside?
Zapata emphasized the importance of these types of things because they will be the most difficult to replace should you be cut off for extended periods.
She said that all levels of preparation are important.
Zapata talked about how being alerted to potential threats is one of the best ways to make sure that you and your family can safely, and efficiently escape or endure a disaster.
She said her goal was to really spread awareness and plant the seeds of knowledge.
"It's great that we get the kids involved," said James Brock, a volunteer with the American Red Cross.
While playfully displaying a plush Mickey Mouse toy used to help comfort kids during tragedies, Brock echoed Zapata's words on the importance of physical preparation but also spoke about the mental repercussions.
Disney licensed some of its characters to the American Red Cross.