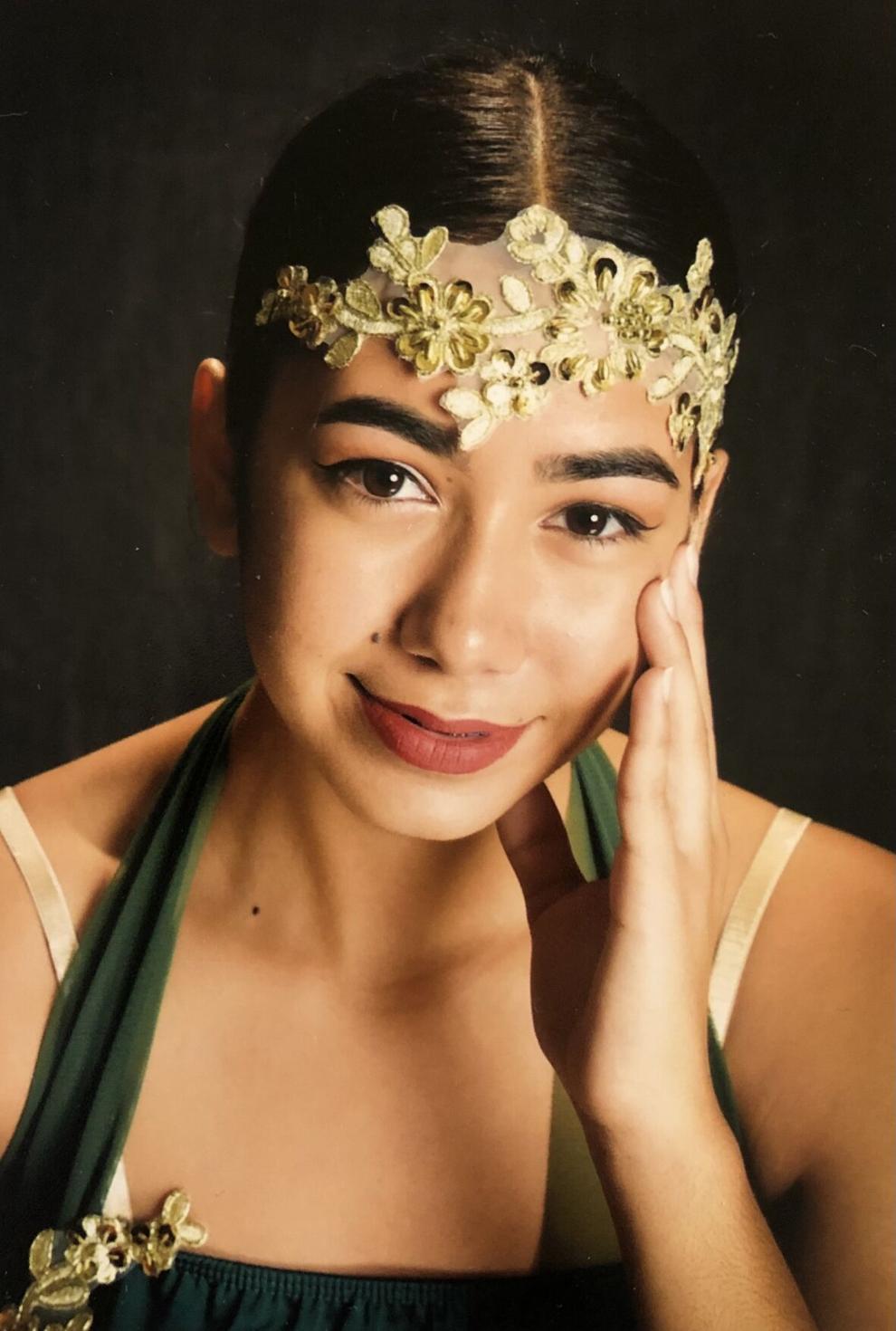 BY DAVID JAMES HEISS
Record Gazette
Those who are up early enough to tune in to the 95th Macy's Thanksgiving Day Parade may get a glimpse of Banning's own Savanna Douglas, a Banning High School senior who will be among the dancers participating with the Great American Marching Band, consisting of 185 musicians and an additional 40 dancers and flag corps participants.
Auditions were submitted via YouTube, and Savanna was technically accepted last year, but the parade's format was limited due to the pandemic, and she did not have an opportunity to participate.
"It's a very exciting moment in my life, and being able to share it makes it more memorable, and might spark an interest in someone else wanting to audition," says Savanna, who is a BHS trumpet section leader and an assistant drum major.
She has honed her dancing talents at Dance Spectrum in Beaumont, where she has attended for years.
It is also a relief: if the parade were to be canceled or altered, the opportunity would have been lost, since the Great American Marching Band is only for high school students.
Since her audition was accepted last year, she did not have to reaudition this year.
She is following in the footsteps of her older sister Kahlan, then a drum major at the high school who as a senior danced with the Great American Marching Band in the 2018 Macy's Thanksgiving Day Parade.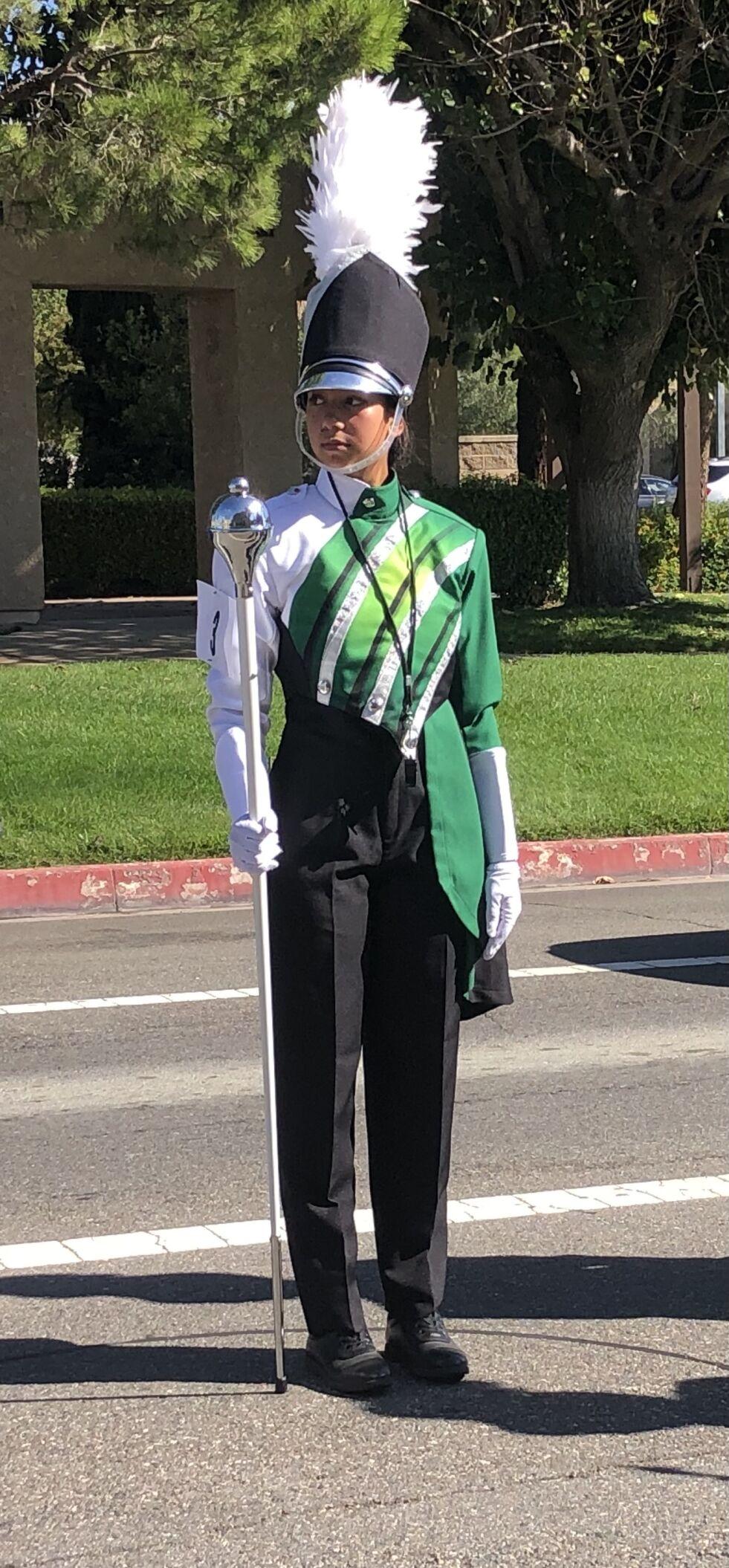 She had been encouraged to audition by the high school's former band director Thomas Finch, who was an assistant director of the Macy's Great American Marching Band.
The current band director at Banning High School, Robert Ronquillo, expressed pride in his student.
"She has been an outstanding section leader and assistant drum major, and overall is one of the most reliable students that I've had so far," Ronquillo says.
Savanna clearly remembers the moment she was notified.
"I received an e-mail from Macy's Great American Marching Band and had a small heart attack knowing it was a make it or break it moment," she says. "Without hesitation I opened it and with a rush of adrenaline read the words 'CONGRATULATIONS!' and rushed to tell my dad with a celebratory dance."
It would not be long before the rest of the family learned that they would be heading to New York for Thanksgiving.
Viewers in California can tune into NBC (or stream online via Peacock) starting at 6 a.m. P.S.T., and it will be broadcast on Telemundo.
In New York, Savanna and her peers start their itinerary early in the morning (this follows the previous five days of tours and activities with others from the Great American Marching Band).
Thanksgiving Day at 1 a.m. the dancers and flag corps start their make-up and hair sessions, and by 2 a.m. meet in their hotel's lobby in uniform to depart by 2:30 a.m. and gear up for an early morning run-through for NBC cameras, and at 3:50 a.m. they have a final rehearsal for NBC.
At 5:30 a.m. they will have breakfast at the Hard Rock Café, and by 7:45 a.m. they will arrive at their uptown staging area.
The parade commences at 9 a.m. Eastern Standard Time.
By 1:30 p.m., they will convene for a casual lunch buffet back at the hotel, and after their 5:45 p.m. dinner, participate in a closing ceremony and Thanksgiving dinner between 6-10 p.m., where they are joined by their families.
The Great American Marching Band will be complemented by performances from the likes of Carrie Underwood, Kristin Chenowith and Andy Grammar, among a score of others, as well as the casts of "Six," "Moulin Rouge! The Musical," "Wicked" and "Sesame Street," and will feature an appearance by Santa Claus.
Staff Writer David James Heiss may be reached at dheiss@recordgazette.net , and messages may be left at (951) 849-4586 x114.