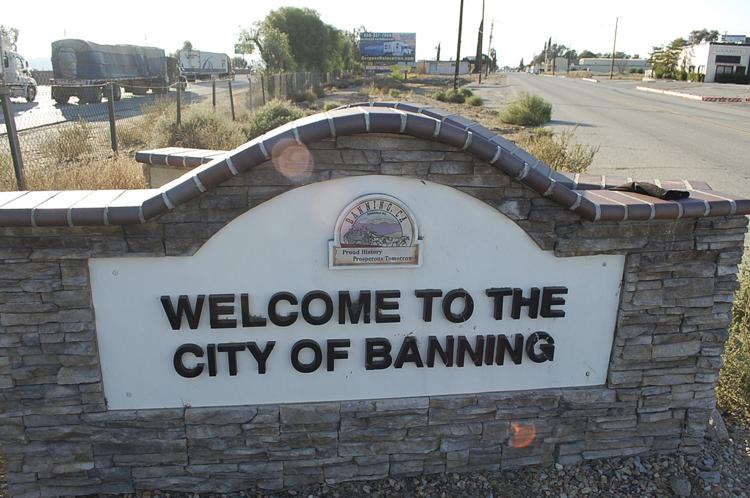 Does Banning really boast a "prosperous tomorrow," as it connotes in its latest city motto of "Proud History, Prosperous Tomorrow"?
It reveals nothing better than the former motto of "Stagecoach Town, USA": few remnants of Banning being a stagecoach stop are evident.
City Councilwoman Daniela Andrade suggests that Banning needs to come up with a more appropriate slogan, and brought attention to the matter during an October council meeting to convene an ad hoc committee to brainstorm alternative ideas.
Efforts to market cities and brand them to potential visitors and future residents is nothing new: within the past couple of weeks, Las Vegas, tired of the mantra "What happens here, stays here" — which has only been around officially since 2003 — is considering changing theirs to "What happens here, only happens here" to market "the amazing things" that can only be experienced in Vegas.
Shania Twain and Aerosmith's Steven Tyler have been heavily promoting the campaign on behalf of the city.
New York City's mayor Bill de Blasio has been championing a transition from relying on the state's "I Love New York" apple-symboled motto to "True York City" as a means to promote the city's export of culture and commerce.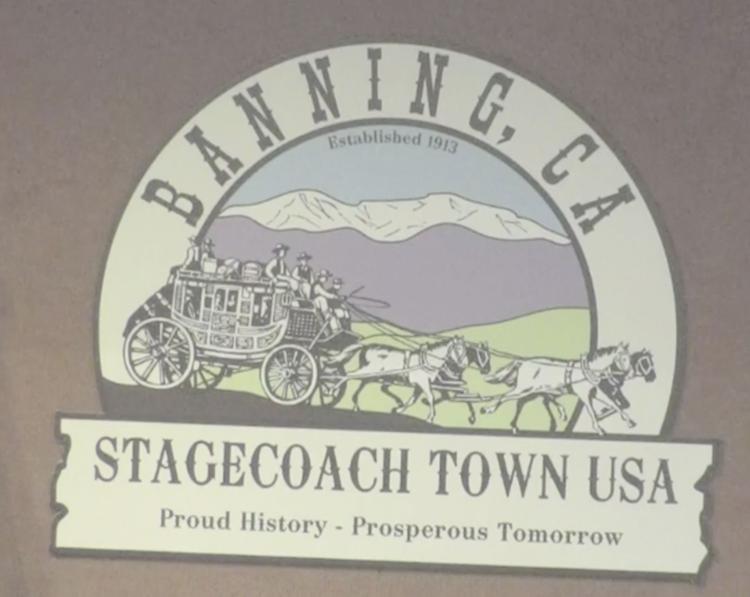 Sometimes when municipalities change slogans, their logos or official seals follow.
And identity change can bring out strong emotions, as Banning's city manager Doug Schulze knows.
A few years ago the last city he served as a manager for went through a rebranding campaign that involved redesigning the city's seal.
The visiting design team in Bainbridge Island, Wash. initially included three axes on the crest's design to represent the three times the formerly wooded island had been clear cut, as a means to remind residents of what they will not tolerate again.
It caused an uproar, and was axed from the design.
In 2004, the city of Redlands was forced to remove a cross from its city seal under threat of a lawsuit from the ACLU, despite a later referendum supported by 60 percent of voters to codify the cross as part of the seal.
In Massachusetts, Cambridge and Amherst have been leading the charge to alter the state's seal to remove a sword above a Native American of the Algonquin nation that connotes the sword's direction as being aimed at the man below it.
"In Banning, tomorrow never comes," Andrade told the council at their Oct. 22 meeting. "I want to look at our logo of 'Proud History, Prosperous Tomorrow.'"
It is that "Prosperous Tomorrow" that "has always bothered me," Andrade said.
"We have a proud history, but it needs to be now, in the future — not tomorrow: you go to bed, you wake up, it's still today, not tomorrow" in regards to the city's perceived potential prosperity. "Tomorrow will never come," Andrade insisted.
Councilman Don Peterson said that he and Mayor Art Welch were "both in sync in wanting to change it back to its original form, which was Stagecoach Town USA, and drop the 'Proud History, Prosperous Tomorrow' … I'd say take it back to its original form and leave it alone," Peterson said.
He warned, "Keep in mind, each time that thing is changed, it's a tremendous amount of money, because you're going to new logos, new pieces of jewelry you're handing out, all the stationery, the envelopes. You're generating a huge expense."
Andrade is primarily focused on the slogan, not so much the city's logo at the moment.
City manager Schulze is wary of what city rebranding efforts can evoke in a community.
Just about "every city has gone through rebranding" where he has worked, Schulze said in an interview. "It's a trigger point."
He recalled Bainbridge Island's efforts to hire an outside firm to work on its new logo with their chamber of commerce, and how the "tongue in cheek" design with the three axes took the city's conversation "in a different direction" that resulted in some visceral reactions from the community.
In Savage, Minn., he recalls that city working with professional artists to come up with a modernized logo; in Medina, Wash. a new logo was designed internally by city staff.
"Banning has a real struggle with its reputation. I see a benefit to rebranding," Schulze said. "If you look around, there's not much left of its stagecoach heritage. If you see a brochure of the city and have never been here, and you come to Banning as a stagecoach fanatic, you'll be disappointed. Beyond the Sunset grade and Gilman Ranch, there's not much.
"But if that's what the community wants, we should do something that reflects or demonstrates our history," he said, "or we need to move away from that and figure out a branding that's appropriate."
The tagline of "Proud History" is standard in almost any town, he pointed out. "Prosperous Tomorrow' makes it sound like we'll never be prosperous, because it's always going to happen tomorrow," and never today.
Laura Leindecker of Banning-based firm LLLeindecker & Associates, a consulting firm, works occasionally with the Banning Chamber of Commerce to promote business-related events in the area.
"I think consistency is important," she said after the council meeting. "The basic mechanicals should remain. I would like 'Tomorrow' incorporated, maybe a silhouette of the I-10 somewhere in the background" of the logo. "Our logo shows no future. After all, we are entering 2020 as well. We should be a city promoting that we are rich in history, and have a welcoming path for commerce."
Stagecoach Days Committee member Gabrielle Campbell told the Record Gazette, "When they changed it from Stagecoach Town USA, there were a lot of people around here who were upset, because it took us away from us being a stagecoach town," she said. "I don't know that they need to change it back to that, but if they do change the motto, it should definitely go along that route and reflect our heritage," she said.
Councilman David Happe motioned to establish an ad hoc committee "for the purpose of exploratory, inquiry into possibly changing the city's logo and city branding."
Councilwoman Andrade seconded the motion, which was supported by Mayor Welch and Councilman Peterson.
Only Councilwoman Colleen Wallace voted against the item.
Staff Writer David James Heiss may be reached at dheiss@recordgazette.net , or by calling (951) 849-4586 x114.