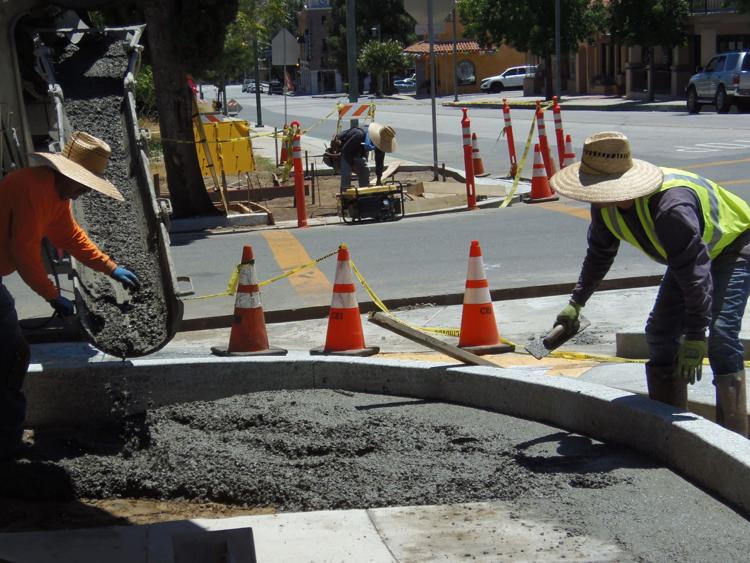 Banning is looking to improve the health and safety of its residents by putting in a dedicated bicycle lane that will traverse the city.
The city has started work on the miles-long bike lane that will snake along the roads from Highland Springs Avenue on the west to Blanchard Street on the east.
The city has secured $960,000 Active Transportation Program Cycle 2 grant for the project through CalTrans.
A goal of the program is to increase "active modes of transportation, such as biking and walking," and "increase safety and mobility of non-motorized users," according to the program's guidelines listed on CalTrans' website.
"I think it is creating a healthy atmosphere (in Banning)," Mayor Art Welch said. "I hope it stimulates more people to use them."
According to a 2019 report by the Southern California Association of Governments, just over a quarter of Banning's residents fall into the obesity category.
The hope by the city for the bike lane is to get residents moving and active, city officials said.
Projections by the city estimate that the bike lane will ferry nearly 400 cyclists across the city daily.
"No. They will be lucky to get that in a year," says former Banning resident Mark Friis, with a chuckle. "Nobody rides in Banning."
Friis is the Safe Routes to School coordinator for the County of San Bernardino Department of Public Health and leads many projects of this type.
One of those riders who will most assuredly take advantage of the new lanes is Clark Hawley of Banning.
He rides a minimum of 10 miles four times a week.
"I do it for exercise," Hawley said recently as he was getting new tires put on his mountain bike at a local bike shop. "I enjoy it."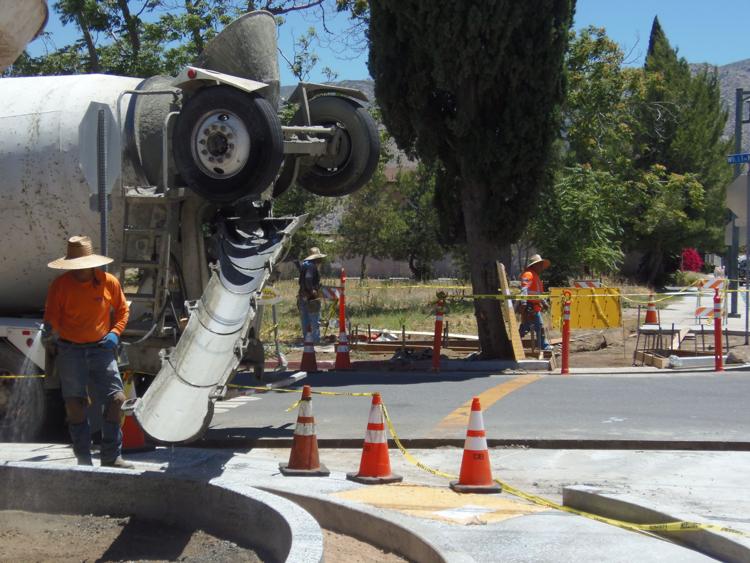 The project will deem sections of the bike lane as designated only for cyclists, while other parts of lanes will be shared with vehicles.
The award from CalTrans also allows for pedestrian improvements including ramps, sidewalks and crosswalks.
In compliance with the agreement with CalTrans, the city has hired contractors to complete the work.
Throughout the length of the bike path, concrete workers have been busy preparing sidewalk ramps to bring them into compliance with the American with Disabilities Act.
Crews have also been widening roads and adding shoulders along the westbound lane of Ramsey Street near the Diamond Hills Chevrolet dealership.
"The real need for it is safety," mayor Welch says.
"The way our streets have been, they haven't been too inviting for bicyclists," he adds.
Many of the safety concerns being addressed with riders was brought to the city's attention more than six years ago when Friis advocated for dedicated bike lanes throughout the city while he lived here.
"I rode Wilson (Street). I never rode Ramsey (Street)," says Friis, who has logged over 120,000 miles as an avid cyclist.
Ramsey Street, a main thoroughfare running east and west across the city, is one of the major concerns to local riders: they claim that there is not safe enough refuge from speeding drivers who pass by dangerously close.
"There are parts of Ramsey (Street) that I wouldn't feel safe on," Hawley says, opting instead to ride in residential areas.
The 71 year-old cyclist specifically refers to a section of road between Apex Street and Lori Way where there has previously not been a shoulder to ride on.
In the city's plans, "They have added a shoulder," Hawley points out. "I would feel safer."
The project has widened two sections along Ramsey Street and added shoulders for the bike lane.
Eastbound lanes along Ramsey will not need any widening for a shoulder, according to city officials.
According to city plans, the bike lane will run east and west along Ramsey Street from Highland Springs Avenue to San Gorgonio Avenue; north and south on San Gorgonio Avenue to Indian School Lane; and east and west on Wilson Street from Eighth Street to Blanchard Street.
Officials with the city expect the project to be completed by the end of August.
Staff Writer Marc Hargett may be reached at mhargett@recordgazette.net , or by calling (951) 849-4586 x117.