BY DAVID JAMES HEISS
Record Gazette
A handful of people showed up for Banning Mayor Colleen Wallace's town hall meeting at Roosevelt Williams Park Saturday afternoon.
Two scheduled speakers — City Manager Doug Schulze and Community Action Partnership Administrative Supervisor Tamara Martin — and one impromptu speaker, Lt. Vince Avila, offered some insights as to what is going on in Banning.
Avila, a 15-year veteran of the Banning Police Department, spoke first.
He reported that the station had reopened its lobby during the week, since it had been closed during the earlier half of the pandemic.
Most of the department's officers have been inoculated for COVID-19.
He was asked to address Banning's homeless issue.
"A lot of transients have mental issues, and have been aggressive towards us" and other members of the public, Avila said.
He was chastised for what some longtime residents feel has been either a slow or nonexistent handling of past crimes, such as murders, in which one resident accused the department of "knowing" who the perpetrators are.
Avila explained that, due to an unfortunate homicide during a family gathering at the cemetery at the tail end of last summer, Banning's detectives have gained access to a compendium of information related to other crimes that will help police eventually solve several cases.
"Unfortunately it's not what you know, it's what you can prove" as to how officers determine culpability of a potential criminal, Avila said, explaining that proof has to be presented in a court of law.
He encouraged more citizens to get involved with their community, and the Police Department, as volunteers.
CAP supervisor Martin talked about some of the free assistance her organization provides county residents with, from rental assistance and mobile tax services, to finding assistance to pay for funerals for those who succumbed to COVID-19.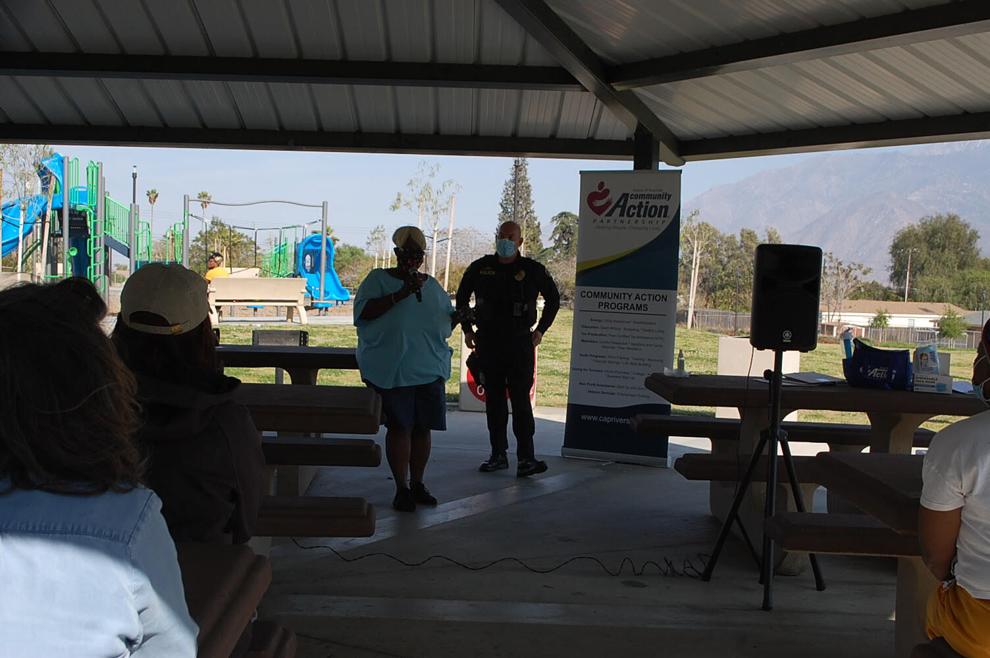 She highlighted the Golden State Stimulus package, which will provide families with subsidies to take care of their children's basic needs, and for low-income residents whose incomes are under $30,000 to eventually find a $600 state relief stimulus check.
"One in three children in Banning live in poverty," Martin said. "One in four residents can't pay their bills and don't have enough to eat. Eighty percent of Native Americans in our area are in poverty," and encouraged folks to get a hold of someone at Community Action Partnership if they need help finding resources.
City manager Schulze gave an update on some of the things happening in the city.
The 150-bay Estes Trucking facility has broken ground, and improvements near Banning Municipal Airport along John Street are being done in advance of the one million square-foot Banning Distribution Center.
SoCal West Coast Electric is finishing up its headquarters along Lincoln and Eighth streets.
O'Reilly Auto Parts is breaking ground next to Smart & Final.
And the first portion of retail development near the future La Quinta Inn at the corner of Hargrave and Ramsey streets will host a Yoshinoya restaurant.
City Hall is undergoing security upgrades in the wake of COVID-19, and to facilitate tax revenue from cannabis businesses that have opened recently.
Staff Writer David James Heiss may be reached at dheiss@recordgazette.net , and messages may be left at (951) 849-4586 x114.