A wildfire erupted in Cherry Valley on Friday and is 0% percent contained as of Saturday afternoon after spreading to 1,900 acres and prompting mandatory evacuation orders for Cherry Valley and Banning Bench residents, officials said.
The blaze, named the Apple Fire, destroyed at least one home, cars, a boat and two outbuildings, which began shortly before 5 p.m. Friday near Oak Glen Road and Apple Tree Lane.
No injuries have been reported.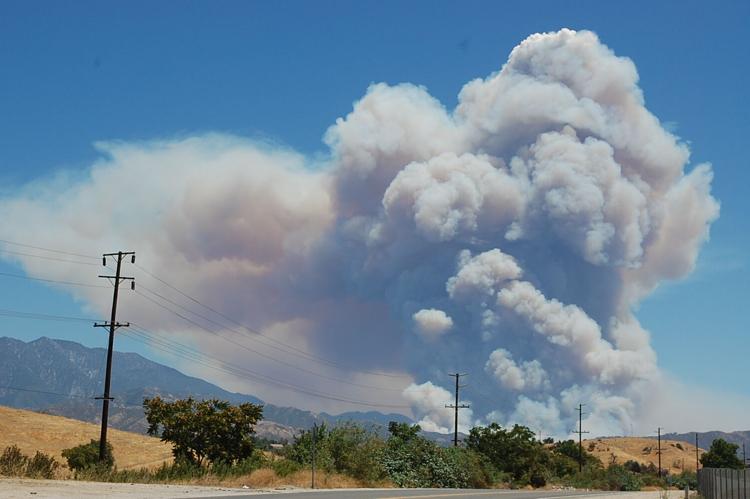 The home that was destroyed was near Avenida Miravilla, northwest of Bogart Regional Park.
About 200 firefighters responded in the air and on the ground, performing water drops from helicopters and establishing fire lines, authorities said.
An evacuation order was issued for the area north of Cherry Valley Boulevard, west of Highland Springs Avenue and east of Beaumont Avenue; and an evacuation center was established at Beaumont High School, located at 39139 Cherry Valley Blvd. in Beaumont.
Firefighter crews are expected to focus their efforts on the Banning Bluff area on Saturday, Cal Fire Riverside said in a statement.
The Record Gazette will continue to monitor the fire.