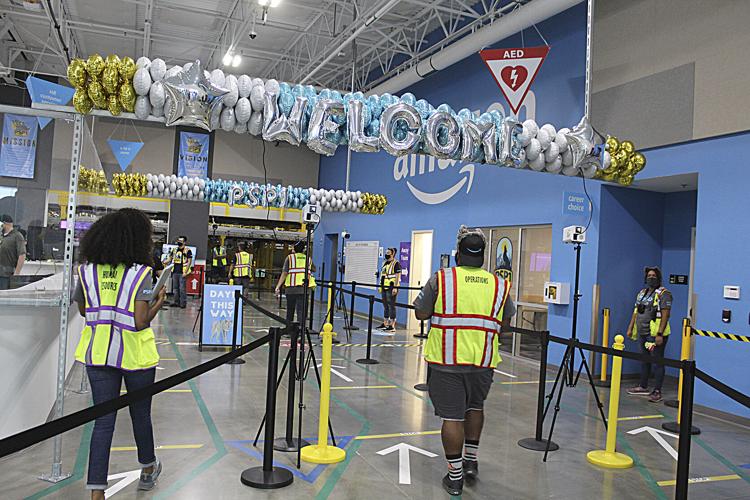 Seattle-based Amazon announced Wednesday that its new fulfillment center in Beaumont has opened.
Amazon welcomed new employees inside the more than 640,000 square-foot building for the first time on Sept. 6 to celebrate its first day of operation.
"It's an exciting day as we officially open our doors at our new fulfillment center in Beaumont," said Amazon Beaumont General Manager Prateek Dahiya. "We have an incredible staff on board, and we're excited to be offering industry leading jobs with comprehensive benefits. We look forward to being an active member of the Beaumont community."
The fulfillment center employs more than 1,000 full-time employees who will pick, pack and ship small items such as books, electronics, school supplies and home goods.
After a morning of safety training and celebration, associates received the first item into the new building: a box of Keurig K-Cup pods.
"We are pleased to officially welcome Amazon to the Beaumont community," said Beaumont City Manager Todd Parton. "The opening of this cutting-edge facility solidifies Beaumont as a pivotal location within the inland empire for international trade and commerce. We look forward to the multitude of employment opportunities the fulfillment center brings to the pass area and all that means for Beaumont's families."
Amazon offers its full-time employees comprehensive benefits starting on day one, including starting wages of $15 an hour, full medical, vision, and dental insurance as well as a 401(k) with 50 percent match.
Up to 20 weeks of maternal and parental paid leave and innovative benefits such as Leave Share and Ramp Back, which give new parents flexibility with their growing families.
The company offers access to programs like Career Choice, where up to 95 percent of tuition is paid for courses related to in-demand fields, regardless of whether the skills are relevant to a career at Amazon.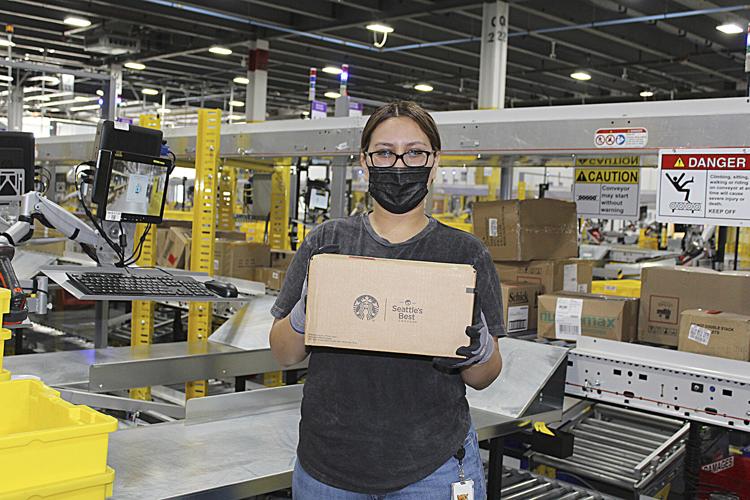 Positions are available at the Beaumont fulfillment center. Interested candidates can visit amazon.com/IEjobs to learn more and apply online or text COACHELLANOW to 77088.
On Wednesday, Sept. 16, Amazon will host a virtual 2020 Career Day to inform attendees about the 33,000 corporate and tech jobs available around the country, and the thousands of planned hourly positions within the company's operations.
Registration for the event is available at amazon.jobs/careerday .
As the COVID-19 pandemic continues, Amazon is taking precautions to keep their employees as safe, and has invested more than $4 billion from April to June on COVID-19 safety measures, and has spent $800 million companywide on safety supplies such as masks, hand sanitizer, thermal cameras, sanitizing wipes, gloves, adding disinfectant spraying in buildings and procuring COVID testing supplies, along with redeploying team members from their typical roles to perform safety related tasks and audits at sites around the world like "social distancing ambassadors" to employees helping with temperature checks.
Since 2010, Amazon has created more than 91,000 jobs in California and invested more than $50 billion across the state, including infrastructure and compensation to employees in the state.