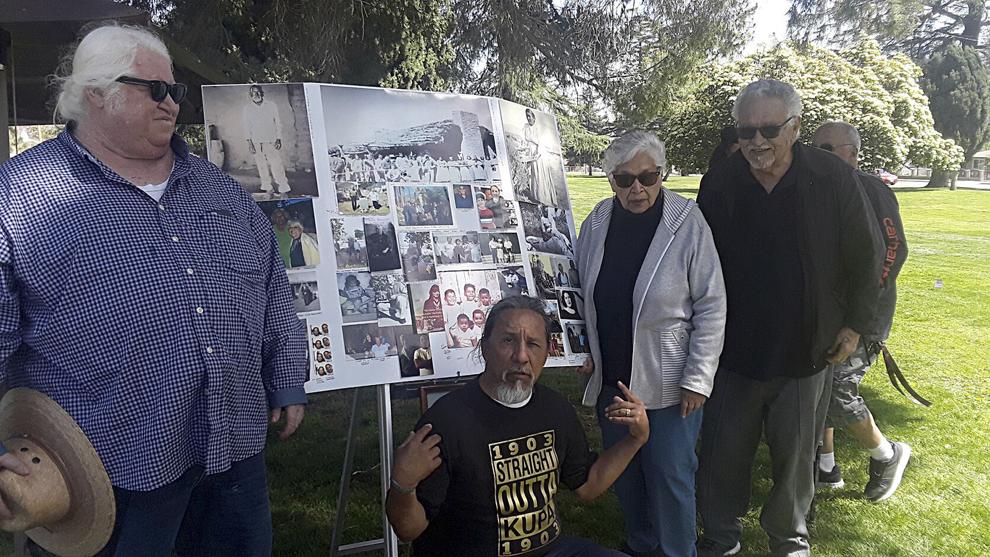 BY DAVID JAMES HEISS
Record Gazette
A number of years ago, as Vincent Marruffo of Banning was working for the Southern California Gas Co., he happened upon a customer by the name of Genevieve Nunez of Beaumont.
Marruffo, who lives in Banning, mentioned "I have a grandmother with that name."
And his customer replied, "So did I!"
As the conversation evolved, they discovered that they shared the same grandmother — Genevieve Gonzales, who had 10 children that would be scattered across Southern California when their Native American family was displaced and settled among reservations, starting in 1903.
Gonzales's children were placed in three boarding schools, including the former St. Boniface School in Banning.
They also ended up being enrolled at the Sherman Institute (now Sherman High School) in Riverside, and another school in Perris, which upon its closure, those students were sent along to St. Boniface, where Gonzales's 17 year-old son Daniel died and is buried in the adjacent St. Boniface Cemetery, supposedly having passed away from tuberculosis.
Since that happenstance between Nunez and Marruffo, he has spent nearly the past two decades seeking Gonzales's descendants — his relatives, scouring records and conducting interviews.
Last weekend, a reunion of 52 long-lost relatives was held at Sylvan Park, where many of them met each other for the first time.
A number of others were unable to attend, according to Marruffo.
"Many of us live in Beaumont, and no one knew each other, which is crazy," Marruffo says. "People left the boarding schools and just moved on in their lives," not having any way of staying in touch with another, or knowing where everyone went.
"The trauma of boarding schools affected our families," he explained, "because we were all separated.
The process of tracking everyone down and figuring out the genealogy was daunting.
"Do you know how hard it is to knock on someone's door and and say 'I'm so-and-so. Are you related to so-and-so?'"
Marruffo explains that he grew up as a foster child, and for years he never knew that he was Native American, or that he was part of the Agua Caliente Cupeño (One) tribe.
Marruffo's cousin Rudy Gonzales of Colton, was thrilled to meet so many relatives.
"We've been looking forward to seeing family members. It was bound to happen," Rudy Gonzales says.
William Salinas of Beaumont, matron Genevieve Nunez's brother, says "Seeing people from family we haven't seen before — sisters who had children you never knew, that you weren't even aware of, makes us whole. My mom's side, I never knew all of them."
"We knew people were out there from our past, but didn't know them," Genevieve Nunez says. Her son Guero Nunez of Beaumont, says "You know this history and the stories, but since people lived in different areas, we lost touch with our cultures and grew up splintered in several areas."
It was his first time meeting nearly three-quarters of those in attendance Saturday.
Marruffo adds "I wish we could have grown up together. Can you imagine what we could have done as a family?"