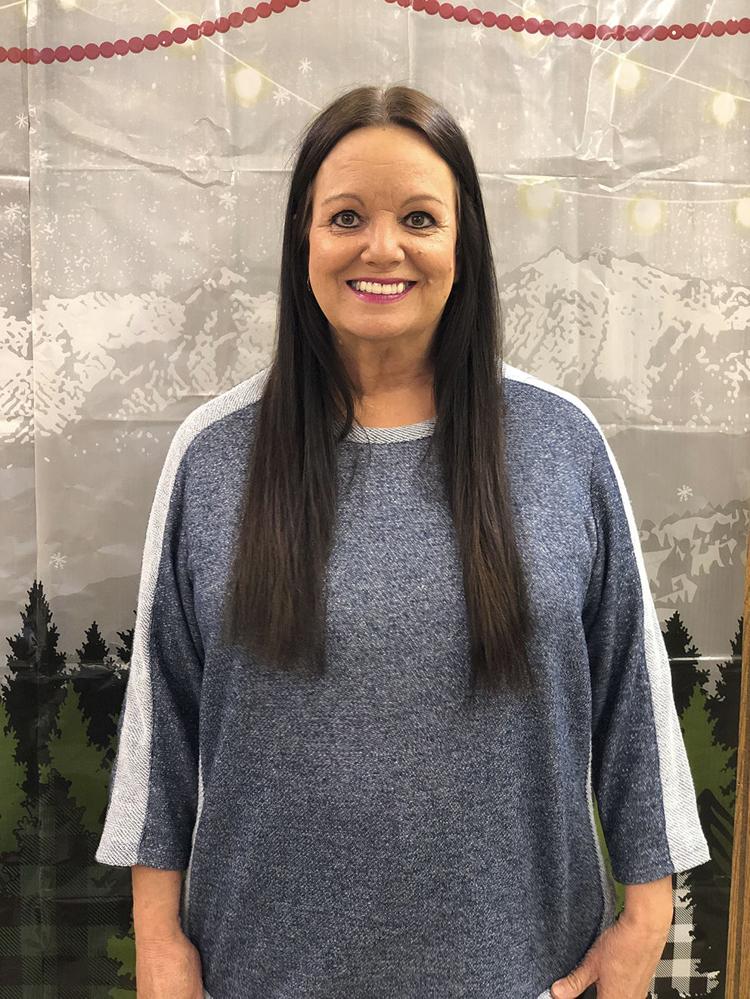 Longtime Record Gazette office manager Virginia Bradford is retiring from the company after a combined 16 years of taking calls, billing customers, handling missed papers — and being the first friendly smiling face visitors see when they enter the office.
Today is her last day.
She is moving to Williston, N.D. in a couple of weeks to join her son Adam Buchanan and daughter-in-law Vanessa — but more significantly, she claims, to be with her 5 year-old twin granddaughters Mariah and Isabella, who she has missed since they all moved out there over a year ago.
"I've taken it as long as I can," Bradford says. She regularly receives calls from the twins, and handmade cards and letters.
She misses them too much, and since most of her family is now in North Dakota, she is taking the opportunity to join them.
"I'll miss the people here, and some of our special customers — they know who they are," Bradford says, "and I'll miss my Record Gazette family. We're a team family here," specifically her "right-hand colleague Ana Rivera, who assists her in the reception area, and publisher Toebe Bush.
"I was here when it was a daily paper and we printed it here. It was so exciting," Bradford recalls. "I met some wonderful people. Our circulation manager Dick Klein was a wonderful person. I was crushed" when he passed away 10 years ago. "Toebe taught me how to deal with anyone. I watched him carefully and learned how to respond to people, and what boundaries were acceptable" in responding to an occasional irate visitor.
It will be a big change to experience the frigid winters of the cold Midwest. She has lived in Banning for 30 years, after spending a couple of years in Yucaipa.
She attended Kofa High School in Yuma, Ariz., and moved to Las Vegas when her husband got a job there.
She has worked previously for Nevada Brake Supply, but considers her most challenging job to have been being a full-time stay-at-home mom to Adam and his sister Lisa Buchanan Monkenbusch of Frankfurt, Germany.
Bradford initially worked at the Record Gazette from 2001-05, moved to Las Vegas for family reasons for a couple of years, and returned to take back her old job at the newspaper in 2007.
Publisher Bush knows he will miss her. Bradford was the first person he ever hired after he joined the company in 2001.
"She very sufficiently managed our business office for over 16 years," Bush says. "During that time, she's met just about everyone in town, and she's treated them all like good friends. We are certainly going to miss her."